Breaking News
For the latest breaking news, see below. We'll share breaking news stories as we have them so you're kept up to date at all times.
Updated 3 weeks, 4 days ago
Authorities report that a Whitefish man is behind bars following a police chase and armed standoff Wednesday eve...
Updated 2 months, 3 weeks ago
The City of Whitefish released a statement around 2:30 p.m. on Wednesday, March 2 reporting a water main break on Spokane Avenue.
Updated 4 months ago
Whitefish Police assisted in a pursuit of a wanted subject on Tuesday evening around 9 p.m.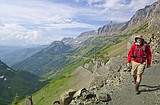 Updated 5 months, 1 week ago
Glacier to require tickets for Polebridge, Sun Road corridor next summer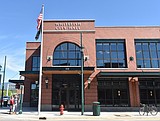 Updated 6 months, 3 weeks ago
Davis, Feury retain seats on Council, while voters approve extension for resort tax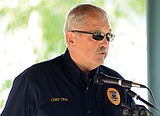 Updated 9 months, 2 weeks ago
Whitefish Police Chief Bill Dial abruptly retired from the police department on Wednesday.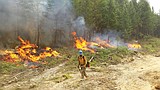 Updated 10 months, 1 week ago
Fire restrictions tightened for Northwest Montana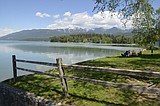 Updated 11 months ago
The National Weather Service is predicting an extreme heat wave that could bring temperatures of 95 to 104 degrees in the valleys.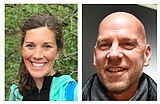 Updated 1 year ago
Bennetts, Lengacher elected to school board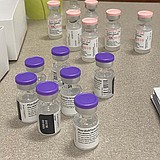 Updated 1 year, 2 months ago
All Montanans eligible for COVID-19 vaccine on April 1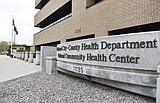 Updated 1 year, 7 months ago
Health board considers tighter restrictions as COVID numbers climb
Updated 1 year, 10 months ago
The Flathead County Sheriff's Office is investigating an apparent triple homicide in Olney.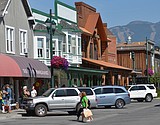 Updated 2 years ago
Montana is set on June 1 to move into phase two of reopening the state, Gov. Steve Bullock announced Tuesday afternoon.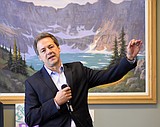 Updated 2 years, 1 month ago
Montana Gov. Steve Bullock on Thursday afternoon issued a stay-at-home order beginning on Saturday, March 28, in an effort to curb the spread of the coronavi...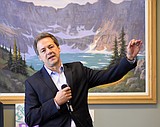 Updated 2 years, 1 month ago
Montana Gov. Steve Bullock on Tuesday afternoon extended the closure of Montana schools through April 10, and also continued other restrictions on businesses...
---