Voters reject $33.7M Whitefish School District bond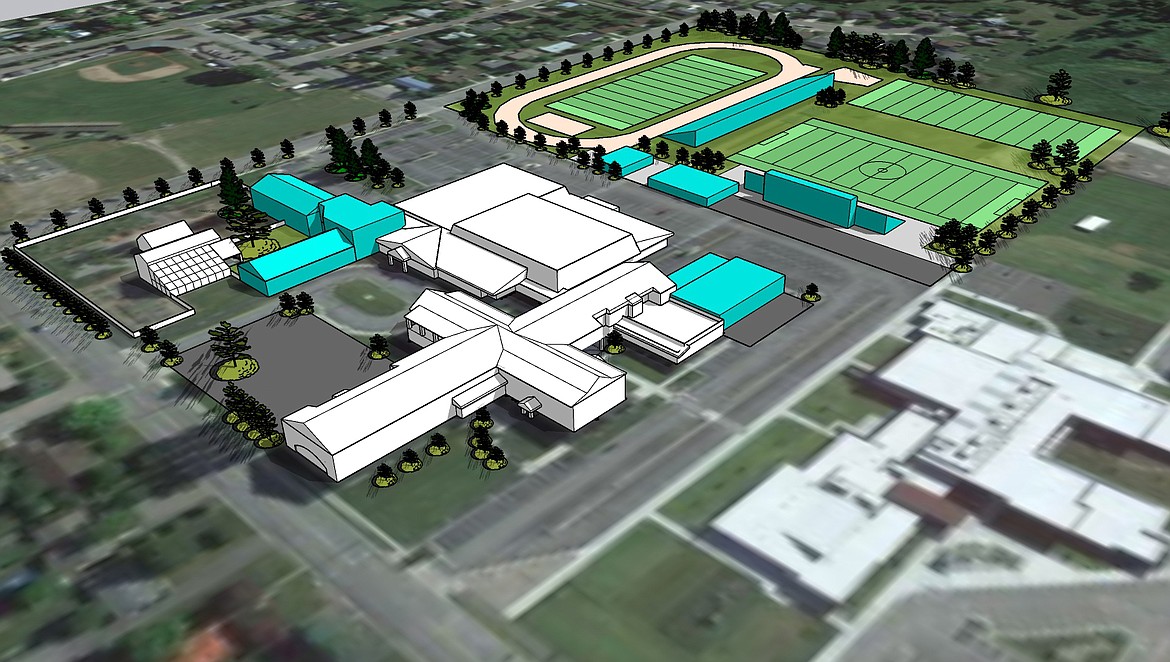 A rendering shows the overhead view of the proposed Whitefish High School expansion. Additions are highlighted in blue, plus the athletic fields and facilities. (Rendering provided by Cushing Terrell)
Voters have turned down a $33.7 million bond issue put forward by the Whitefish School District that would have funded an expansion of the high school and its athletic facilities.
The measure failed 2,313 to 2,161. Ballots were due Oct. 3.
About $22.1 million of the bond would have gone toward adding classrooms, shops and labs to the high school. The remaining $11.6 million would have funded construction of an athletic complex for the high school.
Had the 20-year bond been approved, the owner of a home with an assessed market value of $600,000 could have anticipated an annual tax increase of $146.59.
About 12,230 ballots were mailed out to voters.
Recent Headlines
---