Great Fish Community Challenge sets fundraising record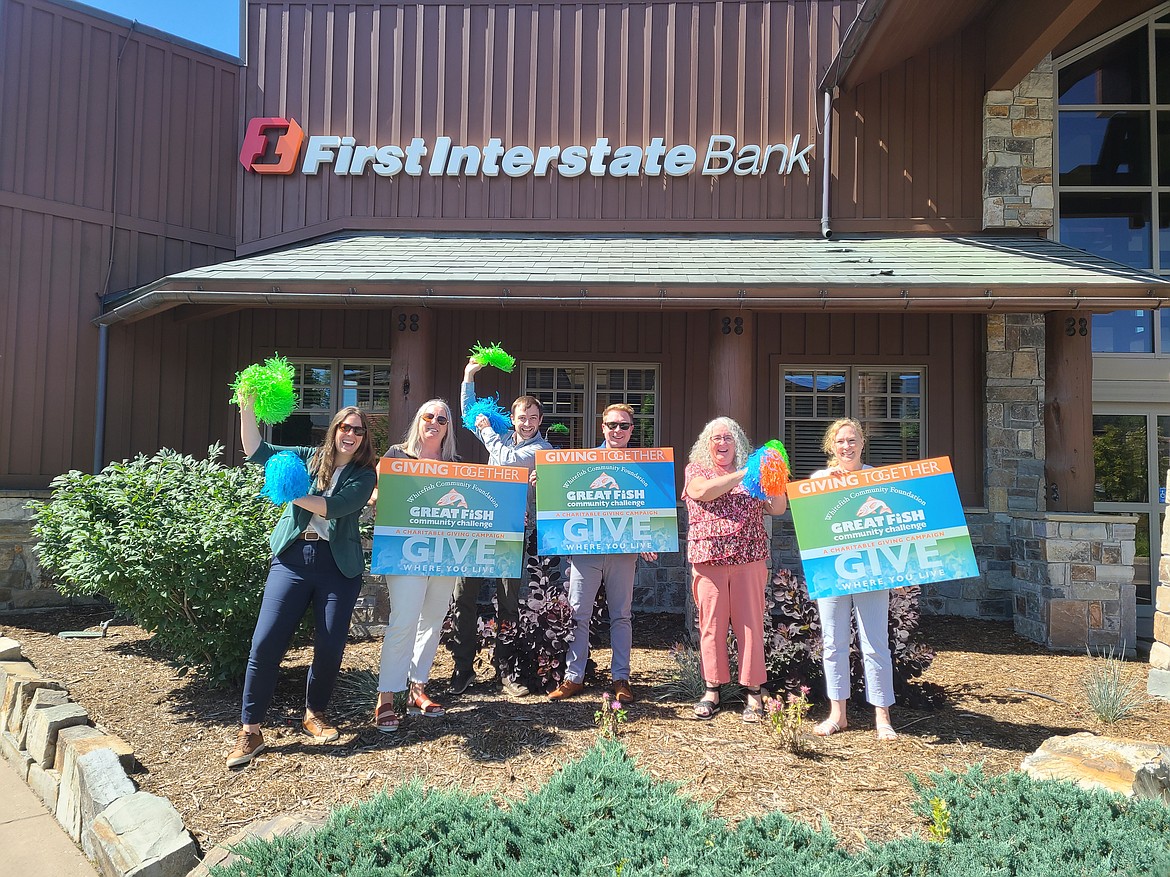 Whitefish Community Foundation kicks off the ninth annual Great Fish Community Challenge on Thursday, Aug. 10 with the Great Fish Launch Party at First Interstate Bank in Whitefish.
|
September 19, 2023 8:00 AM
The ninth annual Great Fish Community Challenge ended Sept. 15 with more than $5.2 million donated to 77 Flathead Valley nonprofit organizations in five weeks.
This preliminary total excludes the Great Fish Match Fund, which will be announced Oct. 24 at the Great Fish Awards Ceremony.
"We are absolutely blown away by the generosity of our community," Whitefish Community Foundation President/CEO Alan Davis said. "From generous donors and sponsors to our devoted nonprofits, it's amazing what we can accomplish when we all work together."
This year's challenge raised approximately $1 million more than last year's challenge, a 24% increase. More than $1.7 million was donated during the final week, and Whitefish Community Foundation is still processing gifts that were initiated prior to Sept. 15.
The Foundation will award a percentage matching grant on the first $20,000 raised by each participating organization. The percentage match and the final total amount raised will be announced at the Great Fish Awards Ceremony on Oct. 24 at the Wachholz College Center in Kalispell. The percentage matching grant is made possible by the Foundation's Circle of Giving and other donors who gave directly to the Great Fish Match Fund during the Challenge.
"Throughout the challenge, we heard every day from donors about what inspires them to give, and the consensus was 'impact,'" Davis said. "Our local nonprofits are changing lives every day, and it's only possible because donors continue investing in the future of the Flathead Valley."
Whitefish Community Foundation organizes and manages the fundraiser free of charge for participating nonprofits, thanks in part to title sponsor BNSF and supporting sponsors Big Sky IV Care, First Interstate Bank, Glacier Bank, Harris Financial, Iron Horse Foundation, JCCS, Park Side Credit Union, Stockman Bank, Summit Beverage, Underscore Art & Jewelry and Whitefish Credit Union.
For more information about Whitefish Community Foundation, visit whitefishcommunityfoundation.org or call (406) 863-1781.
Recent Headlines
---