2 killed, 3 injured in suspected DUI wreck near Columbia Falls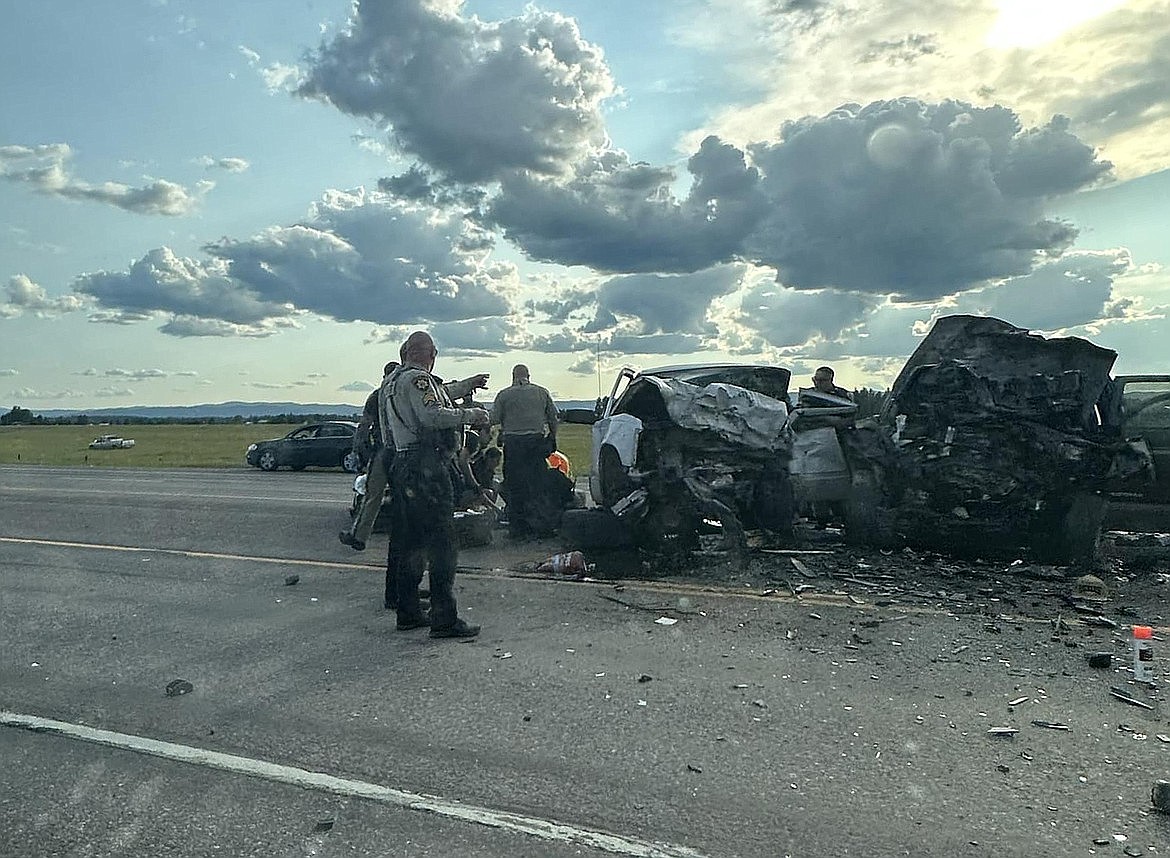 Law enforcement officers respond to the scene of a fatal accident on U.S. 2 south of Columbia Falls on Monday, July 3. (Andrea Robinson photo)
Two people were killed and three others were injured in a suspected DUI wreck Monday evening on U.S. 2 south of Columbia Falls.
According to a Montana Highway Patrol report, a 19-year-old man from Hungry Horse and a 21-year-old woman from Kalispell died at the scene of the crash.
According to the report, a 15-year-old boy from Coram was driving a Chevrolet K1500 pickup eastbound at about 7 p.m. with two passengers: the 19-year-old from Hungry Horse and an 18-year-old woman from Whitefish. The Chevrolet crossed the center turn lane into oncoming traffic and collided head-on with a Toyota Tacoma pickup driven by the 21-year-old Kalispell woman.
The two vehicles came to a stop in the westbound turn lane.
A 4-year-old girl in the Tacoma was injured, along with the 15-year-old driving the Chevrolet and the 18-year-old passenger. All three were transported to Logan Health Medical Center.
The woman and girl in the Tacoma were both wearing seatbelts.
The 19-year-old in the Chevrolet was not wearing a seatbelt, and it is unknown if the other two in the pickup were buckled up.
Alcohol, drugs and speed were all suspected as factors in the collision, according to the report.
Road conditions were dry.
Recent Headlines
---