May 12, 2021
LAND CLEANUP Clean Garbage Rubble Junk Cars Old Buildings Anything that you don't want on your land. I will clean it up and remove it! I do: Brush Selective Thinning Danger Trees Tree Planting Bobcat/Excavation Rock Work Road Building House Site Prep Reasonable Rates Licensed/ Bonded/ Insured Littleguy Landscaping Excavation & Construction 406-8...
May 12, 2021
Littleguy Landscaping & Excavation Rototilling House Sites Tree & Brush Thinnings Rock Retaining Walls Grading & Drainage Ponds & Water Features Landscaping- All Phases Tree Planting Irrigation AND MORE! Reasonable Rates 20 Years Experience Licensed - Bonded - Insured 406-890-3377 littleguylandscaping.com
May 12, 2021
North 93 Rentals We have Telehandler Forklifts For Rent Short & Long Term Eureka, MT (406) 297-7550
May 12, 2021
Specialized Cleaning ~ Meticulous ~ rissacloud.wordpress.com 406-871-4891
May 5, 2021
FREE Window Cleaning Possible! If you find someone who can clean your windows better than me, IT'S FREE 406-607-9684
May 5, 2021
NOW BOOKING For the 2021 Exterior Painting Season. Licensed and insured with 10 years in industry. Veteran & Senior Discounts Interior booking also available. Always FREE Estimates. 406-885-0628 Located in Kalispell & Servicing the Flathead.
May 5, 2021
Transform Window Cleaning Call 406-890-0290 FREE Estimate Fast Response, Locally Trusted, Experienced, Friendly, & Professional
April 28, 2021
Trenchless Utility Rehabilitation, Replacement & Installation Pipe Bursting, Pipe Slitting, Pipe Extraction, Point Repairs, CIPP Lining Water, Sewer, Storm, Electrical & LP Gas Services Engineering Design Build Services Construction Oversight & Quality Control Residential & Commercial Earthwork Services Bonded & Insured CALL FOR YOUR NEXT PROJEC...

April 21, 2021
AUTO CUSTOM DETAILING Bumper to Bumper Interior - $140 Exterior- $40 + Engine Degreaser 406-471-5516
May 12, 2021
AUTO CUSTOM DETAILING Bumper to Bumper Interior - $140 Exterior- $40 + Engine Degreaser Machine Polishing 406-471-5516
April 21, 2021
Custom Stump Grinding No job too big or small!! Anxious to work on your project. 406-249-9698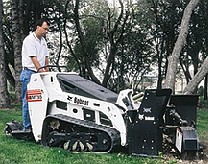 April 21, 2021
UPHOLSTERY (Home & Auto) Specializing in Auto Seating Antiques & Family Heirlooms Rebuilt Boat Seats & Interior Work Custom Auto Serving the Flathead Valley 40 years experience kalispellupholstery.com 620-408-5883
April 21, 2021
We Do Clean Outs Remove Junk From House, Garage, Property Storage Units, Etc. Licensed and Insured Call for Estimates 406-253-2992 Flathead County Area
---