March 3, 2021
COMMERCIAL PROPERTY FOR SALE Suites 2 & 3 are rented to a cannabis dispensary & Suite 4 is rented to an auto repair shop. Total 9,240 sq. ft. and 1.02 acre vacant lot for sale all or separately $981,600. Located at 100 Columbia Mtn Dr., Columbia Falls, MT on Highway 2, two miles south of the Blue Moon or four miles north of the airport. Annual i...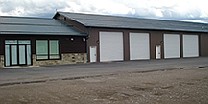 March 3, 2021
SINGLE UNITS 2009 12'x35' 2Bdrm, 1bath, Mobile Homes Stove & refrigerator. $19,900 to $21,900 FOUR PLEXES 2013 14' x 70' Mobile Home Fully Furnished, Refrigerator, Convection Microwave $65,000 CAN DELIVER Call Bill 406-249-2048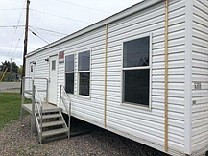 February 10, 2021
SEEKING PROFITABLE OR FAILING BUSINESS TO PURCHASE Laundromat, car wash, real estate rentals, open to considering any business or nightmare real estate. Call/text 909-709-3781.
---