Whitefish, other cities, advocate for retaining affordable housing tool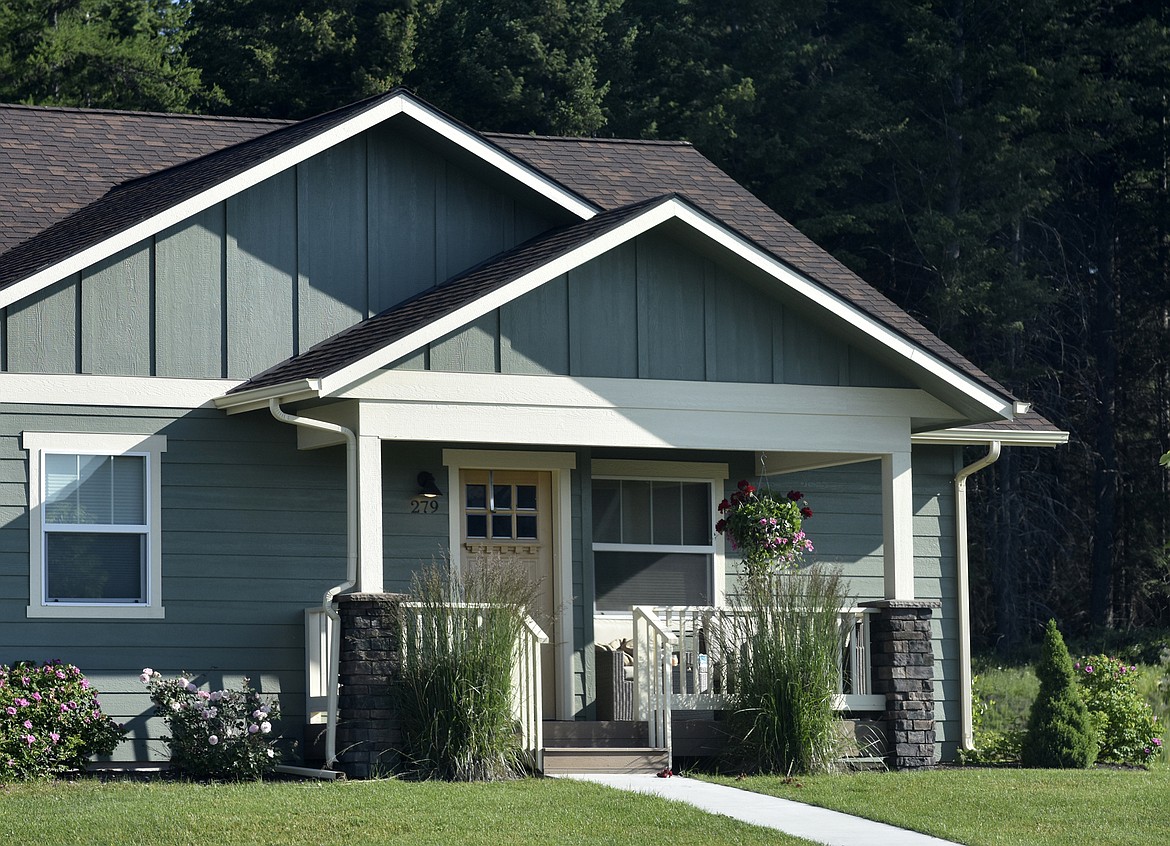 by
HEIDI DESCH
Daily Inter Lake
|
February 10, 2021 1:00 AM
The City of Whitefish, along with representatives of other cities around the state, last week told a Montana House committee that a bill that would effectively put an end to inclusionary zoning would leave them without an important tool in efforts aimed at creating affordable housing.
Whitefish City Councilor Ben Davis, who also serves on the city's housing committee, told legislators that the community has determined that housing is at a crisis level here and years were spent in the public process to determine that inclusionary zoning is necessary to address the situation.
"There are a huge number of out-of-state buyers with deep pockets who are making Whitefish their second home," he said. "It is not an abstract, distant problem. I'm talking about friends and peers of mine who don't have the means to own a home in their own town because of the disconnect between real estate prices and local incomes."
Under House Bill 259, introduced by Republican Sue Vinton of Billings, local governments would no longer be able to dedicate property for housing for specific income levels or at specified sale prices.
During a hearing before the Montana House's local government committee last week, building and real estate associations spoke in favor of the bill claiming that measures like inclusionary zoning are actually hampering the construction of affordable housing. While representatives from cities around the state opposed the bill saying that it would end the use of one of the few tools local communities have to ensure the construction of affordable housing.
Jessie Walthers, executive director of the Flathead Building Association, said builders should be provided with incentives to construct affordable housing not be required to build them.
"It's nearly impossible for builders to absorb the loss of the affordable housing units," she said. "It's unfair to place this type of burden on one type of business, builders and developers."
Davis, who is a contractor, admitted that his view is at odds with his peers in the building industry, but said it's not too much for developers to provide affordable housing. Moreover, he said, this is an issue that cities should be provided with the opportunity to address at the local level and it's clear that the bill is coming from special interests.
"I simply ask you to allow the citizens of Whitefish to use their God-give freedom to make the right decision for their community," he said.
During the committee hearing, Vinton said she owns a building company with her husband and when they develop a property that is a big risk for a builder with many upfront costs.
"With growing frequency some of our cities or towns are not recognizing or are ignoring the various factors that impact house costs," she said. "It seems that some local governments find the solution of inclusionary zoning attractive because cities and towns can say they've done something for affordable housing by passing the entire building upon a single industry."
"This bill does not prohibit incentives for affordability," she added. "What it does is prohibit forced sale or cash-in-lieu at a specific price point."
The local government committee will have to vote on the bill and if it gets a favorable vote then would move to the full House for consideration. If approved by the House, then the bill would move to the Senate for a vote.
Whitefish officials say the bill, if passed, would have a detrimental impact here because Whitefish's Legacy Homes Program would no longer be able to operate. Adopted in 2019, the city's program uses inclusionary zoning by requiring that 20% of most new housing units be deed-restricted as permanently affordable or that developers pay a fee in lieu of providing units.
Davis said Whitefish's program is only about 18 months and it's too soon yet to know if it will produce affordable housing, but similar programs have worked across the country.
"This program has been in place in Whitefish for 18 months, and real-estate development cycles move in time frames of years," Davis said.
While structured differently, Bozeman is the only other city in Montana that has an inclusionary zoning program.
Lobbyist John MacDonald, who represents both Missoula and Bozeman, said builders should be part of addressing the housing crisis and a compromise would be to put "reasonable sideboards" on inclusionary zoning rather than ending it altogether.
"Rather than passing a sweeping law we should be working with builders at the community level," he said. "We would really ask that you not try to legislate a zoning change like this at the state level."
During the hearing, Sam Sill of the Montana Association of REALTORS said inclusionary zoning isn't the way to create affordable housing.
"This shifts the cost of housing from one group of people to another," he said. "There's a lot of people above the median income who are already struggling who aren't going to qualify for affordable housing."
While Billings does not have an inclusionary zoning policy, the city's Planning and Community Services Director Wyeth Friday told the committee it's one of the tools that Billings needs available to address housing.
For more information on the bill, visit https://tinyurl.com/y2vxem2t
Recent Headlines
---