Whitefish declares state of emergency; county orders restaurants and bars to close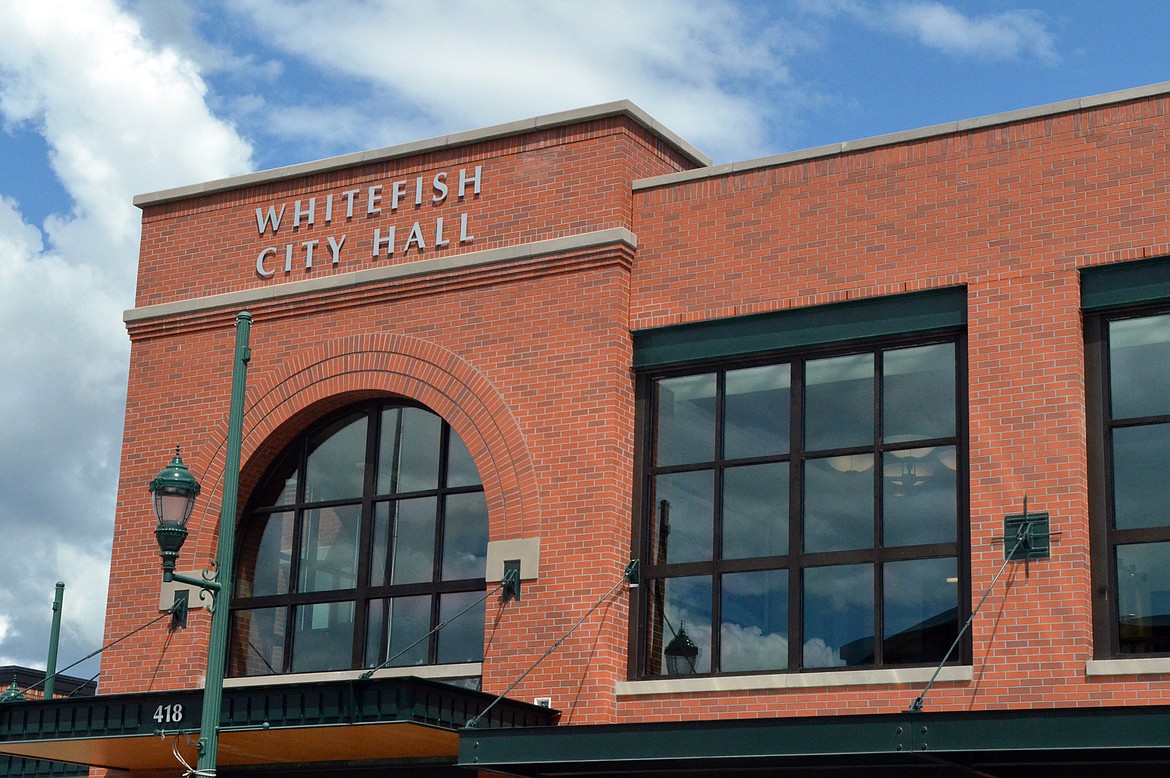 Whitefish City Hall in downtown Whitefish. (Pilot file photo)
Mayor John Muhlfeld on Thursday afternoon declared a state of emergency for the city related to the coronavirus.
Muhlfeld said the declaration allows the city to activate all emergency and disaster response plans within Whitefish and it also provides the ability for the city to recoup any funds related to emergency response plans related to the coronavirus.
"I want everyone in Whitefish to know that I have full faith and confidence in our emergency response plan and you should as well," he said in a video released by the city.
The order also gives Whitefish the authority to control ingress and egress to all or part of the city, and reaffirming the ability to require employees that perform nonessential city services to work remotely.
"While this is definitely not a time to panic, it is a time to take bold action because what we do immediately will have long term implications," Muhlfeld said.
Flathead County on Thursday issued an order by the county health officer closing bars, restaurants, casinos, athletic centers, indoor recreation facilities and theaters to the public. The order does not prevent restaurants from operating on a limited basis to provide take-out services, but they must close dining room facilities. The order goes into effect at 6 a.m. Friday, March 20.
The order does not apply to hospital or care facility cafeterias or to grocery store deli counters, nor does it apply to physical therapy clinics.
Flathead County Commissioners on Wednesday, March 18 declared a state of emergency related to the coronavirus to allow for the spending of emergency funds.
Whitefish is also asking potential visitors to delay any trips here and reschedule their visit in the coming months when the risks to the community have passed.
The Whitefish Convention and Visitors Bureau issued a message on Thursday thanking visitors who have supported the town in the past and who will do so again when the time is right.
"When the time is appropriate, we will be here to welcome you back to our beautiful mountain town," said WCVB Executive Director Dylan Boyle.
As of Thursday afternoon, no cases of the coronavirus had been confirmed in Flathead County. There were 12 cases confirmed in Montana.
On March 16 City Council approved an emergency ordinance canceling certain meetings and closing City Hall to the public.
Montana Gov. Steve Bullock on March 12 declared a state of emergency for related to the coronavirus and directing social distancing and limiting gatherings of people to slow the spread of the virus.
Heath officials are encouraging social distancing — avoiding others by staying at least 6 feet apart and staying home. Folks are also asked to wash hands frequently and avoid touching their face, and regularly clean and disinfect touched objects and surfaces.
Those with signs of illness, in particular, are asked to remain at home and contact their healthcare provider by phone.
For updates on the city's response, visit http://www.cityofwhitefish.org/
The Flathead City-County Health Department has established an informational hotline to provide updates at 406-751-8188 and a website at https://flatheadhealth.org/novel-coronavirus-covid-19/.
Recent Headlines
---