City cancels meetings, closes City Hall to public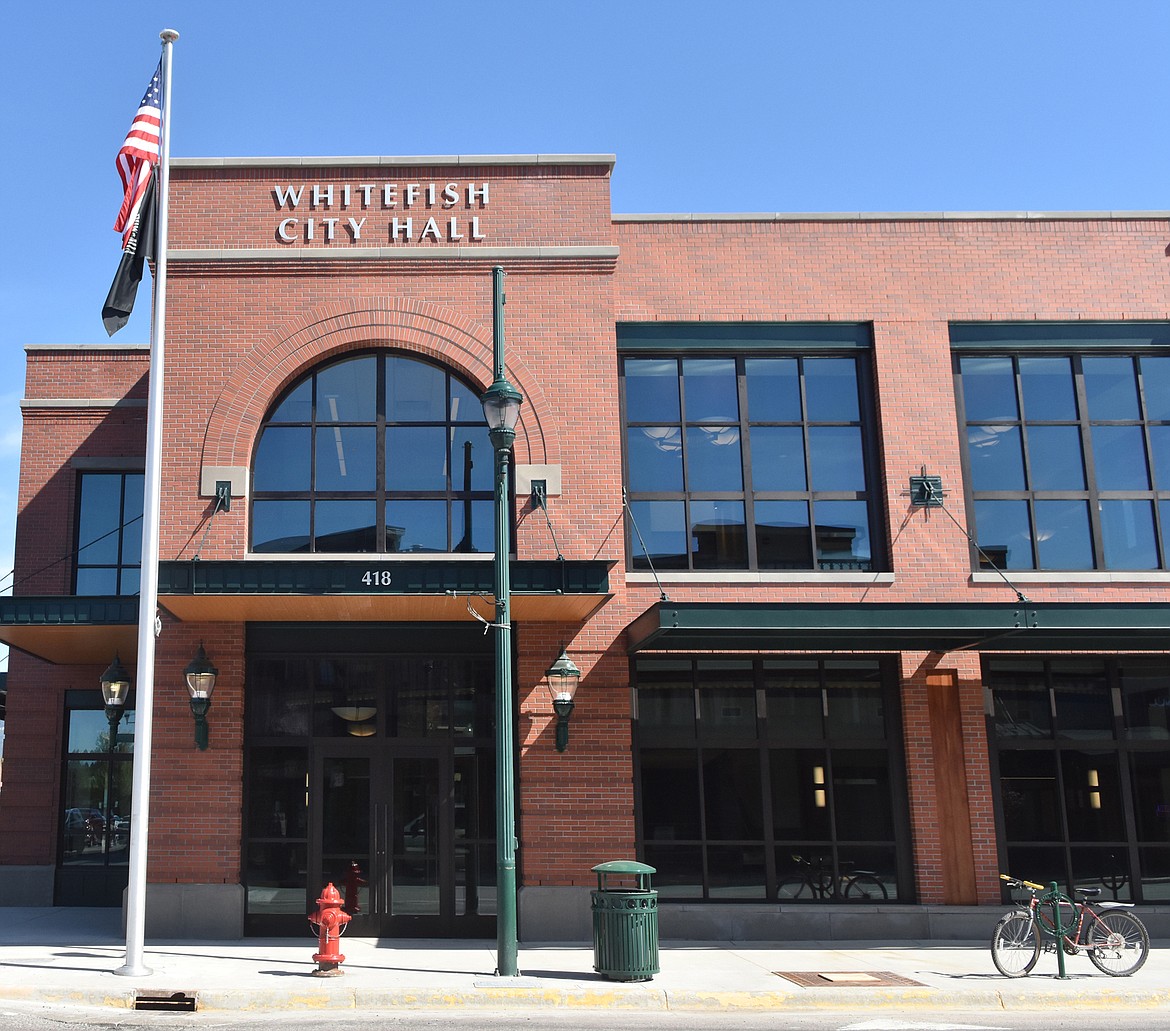 Whitefish City Hall at the corner of East Second Street and Baker Avenue. (Heidi Desch/Whitefish Pilot)
(Heidi Desch/Whitefish Pilot)
by
HEIDI DESCH
Daily Inter Lake
|
March 17, 2020 1:59 PM
Whitefish City Council Monday unanimously approved an emergency ordinance that cancels all non-essential meetings and closes City Hall to the public to prevent the spread of the coronavirus.
City Manager Dana Smith said the evolving public health crisis from the spread of the virus means that precautionary measures must be taken to protect city employees and the community.
"The health and well-being of our employees and community members is our top priority and I know this situation has us all facing unprecedented challenges," she said.
The measure was prompted by Montana Gov. Steve Bullock on March 12 declaring a state of emergency for the state related to the coronavirus and directing social distancing including limiting gatherings of people. As of presstime, no cases of the coronavirus had been confirmed in Flathead County and nine people in the state had tested positive for the virus.
All city board and committee meetings are canceled through April 30 with the exception of the City Council and Planning Board.
City staff is expected to continue to work on projects related to committees to be prepared for when meetings may begin again, and an extension of the moratorium on such meetings could be extended.
Smith said City Council and Planning Board meetings are unique in that various development projects are already on the agenda for the Planning Board meeting on Thursday, March 19 and on the City Council meeting on April 6.
"We have three conditional use permits on the agendas and without action on those within 90 days of their submittal then will be automatically approved," Smith said.
City Attorney Angela Jacobs said under state law the city has to act on subdivisions applications within a certain timeframe and city regulations set the deadline for conditional use permits.
"There are certain important decisions you have to make on certain items and you have to act on that timeline," she said. "We could place a brief moratorium on applications."
City Council said it would like to see an ordinance to vote on at its April 6 meeting for such a temporary moratorium, in the event it becomes necessary to cancel planning board and Council meetings.
During Council and planning board meetings, the city will limit the number of individuals inside Council Chambers at one time. Members of the public will be allowed to watch the meetings on TV screens in other rooms inside City Hall and then in limited numbers permitted to enter the chambers to provide public comment.
Written public comment provided in advance of the meetings will be encouraged and read into the record by city staff.
Councilor Steve Qunell asked if it would be possible to hold meetings, but only allow public comment electronically.
Jacobs said while modifications can be made to how meetings operate, they still need to be open to the public.
"An open meeting means an open meeting," she said.
As part of the ordinance, if the Flathead City-Council Health Department directs as such or if Flathead County has a confirmed case of coronavirus then all meetings including City Council and Planning Board will be canceled through April 30.
City Hall beginning on Wednesday, March 18 will be closed to the public through at least March 27. The City Manager is authorized to extend the closure on a week-by-week basis after that.
Staff will still be working and providing service to customers by phone and email.
The city has remote payment options for utility bills including paying over the phone, online and by mail, or dropping payments in the drop box at the Baker Avenue entrance to City Hall. Other payments, such as building permits and resort tax payments, can be made via mail or placed in the drop box. In addition, a drop box is also being set up for large documents such as building plans.
The ordinance allows for the city to temporarily waive late fees and shut offs for delinquent water and sewer accounts and temporarily waive resort tax delinquency fees through April 30.
"Some individuals and businesses in our community may struggle financially due to accommodating school closures, having to endure unpaid leave or needing to alter or close business operations," Smith said. "We want to help alleviate the stress and financial burden of missing a payment or being late in making a payment."
Operational changes at City Hall have also been implemented including, employee travel for work conferences is canceled through April 17, city staff is encouraged to limit meetings in large groups and to practice social distancing while in the office and the disinfecting of frequently touched surfaces throughout the day has also been implemented.
Recent Headlines
---