Lady Bulldogs spike Kats, Loggers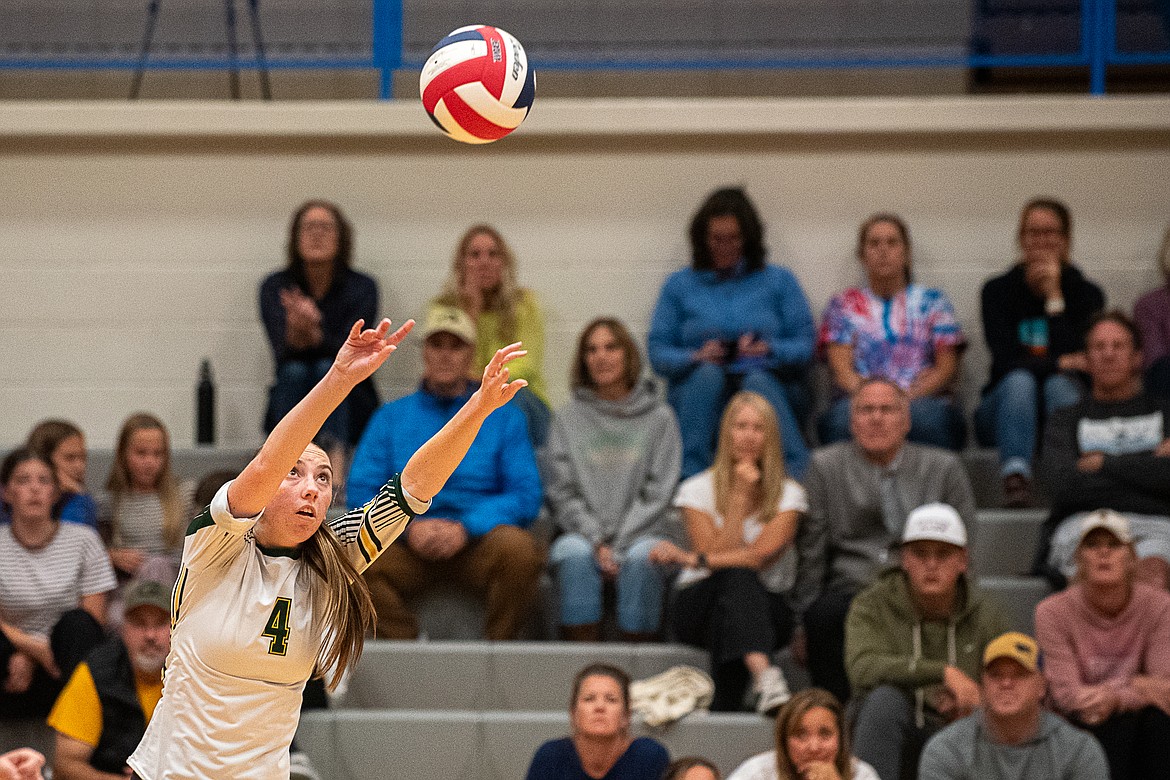 Whitefish Bulldog Myli Ridgeway sends a push over to the Wildkats on Thursday, Sept. 21. The Bulldogs won in four sets. (Avery Howe/Hungry Horse News)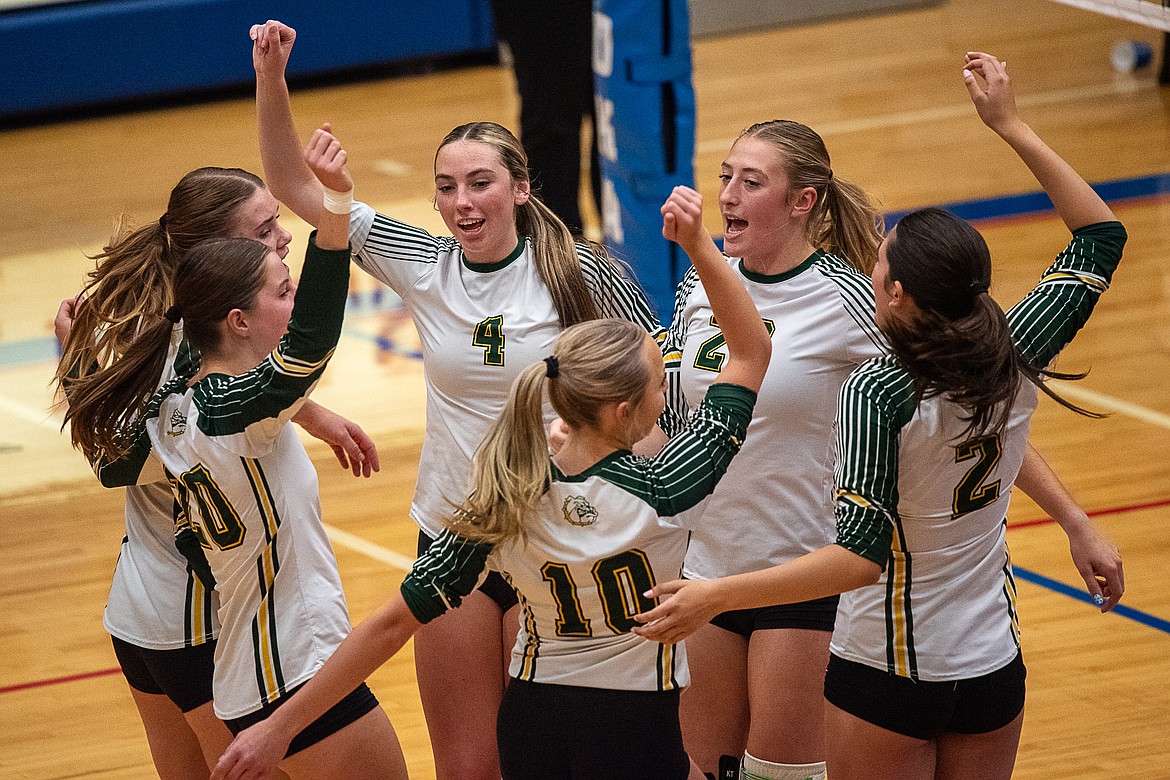 Myli Ridgeway (4), Brooke Zetooney (22) and their teammates celebrate scoring on the Columbia Falls Wildkats on Thursday, Sept. 21. The Bulldogs won the match in four sets. (Avery Howe/Hungry Horse News)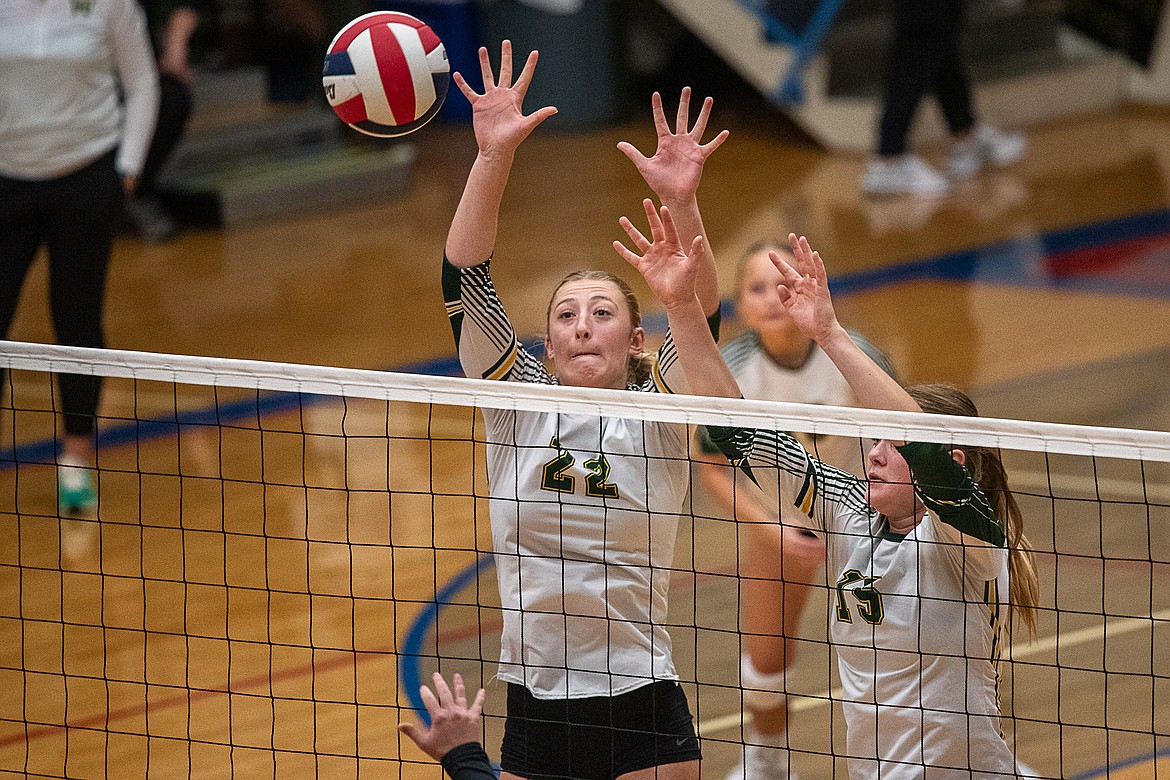 Brooke Zetooney and Bailey Smith go up for the block against the Wildkats on Thursday, Sept. 21. The Bulldogs won in four sets. (Avery Howe/Hungry Horse News)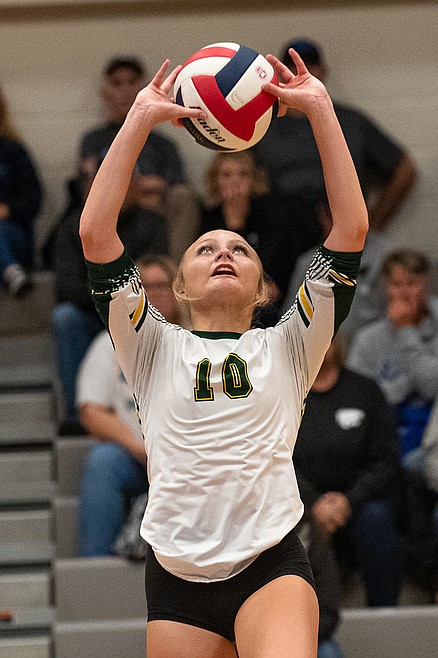 Bulldog Kaydence Blackwell sends up a set playing Columbia Falls on Thursday, Sept. 21. The Bulldogs won the match in four sets. (Avery Howe/Hungry Horse News)
Previous
Next
Whitefish continued to roll through Western A volleyball play, sweeping Libby 25-19, 25-6, 25-14 on Saturday, Sept. 23. The Lady Bulldogs were led by Brooke Zetooney's eight kills while Bailey Smith added six and Myli Ridgeway had five.
"In Libby, the girls again played their game focusing on what we practiced all week," Whitefish Head Coach Addy Connelly said. "They played a very clean game executing consistently."
Whitefish improved to 5-2 on the season and 5-1 in Western A action.
Ridgeway also anchored the back line with 12 digs, while Hailey Ells had 20 digs. Ainsley Scott notched 11 assists, and Kaydence Blackwell had three aces.
"They allowed very few runs where points added up against them and took advantage to capitalize when we had possession of the ball," Connelly said. "I'm very excited for the second half of our season to begin this week. The message is to keep pushing the limits and getting better each day in practice so that we can continue being successful."
Whitefish defeats Columbia Falls
Whitefish picked up a Western A rivalry win, downing Columbia Falls 25-21, 21-25, 25-21, 25-16 on Thursday, Sept. 21.
"The girls played incredibly well against C-Falls," Connelly said. "They played collected volleyball and adjusted to a new rotation due to player illness. As a coach, I couldn't be more proud. The players adjusted and took care of business. C-Falls always hosts a rowdy gym that can be very difficult to play in. It's loud, making communication between players difficult at times."
It was a balanced attack, as the Lady Bulldogs got 13 kills from Brooke Zetooney, seven kills from Myli Ridgeway, and four kills from both Hailey Ells and Bailey Smith.
Kaydence Blackwell had 15 assists and five digs, while Ainsley Scott had 14 assists and eight digs.
Ridgeway had 14 digs, while Smith added two aces. Zetooney was a power at the net, collecting seven blocks.
"These girls worked as a unit, played with confidence and composure the entire match," Connelly said. "Brooke Zetooney had a stellar game hitting, leading our team in kills. At times, she had a triple block up on her, and she pounded the ball through their front line repeatedly, really setting the tone for our evening."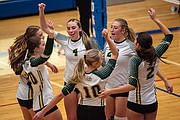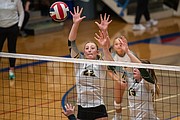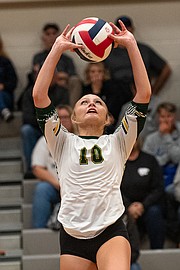 Recent Headlines
---