Whitefish considers relaxing food truck regulations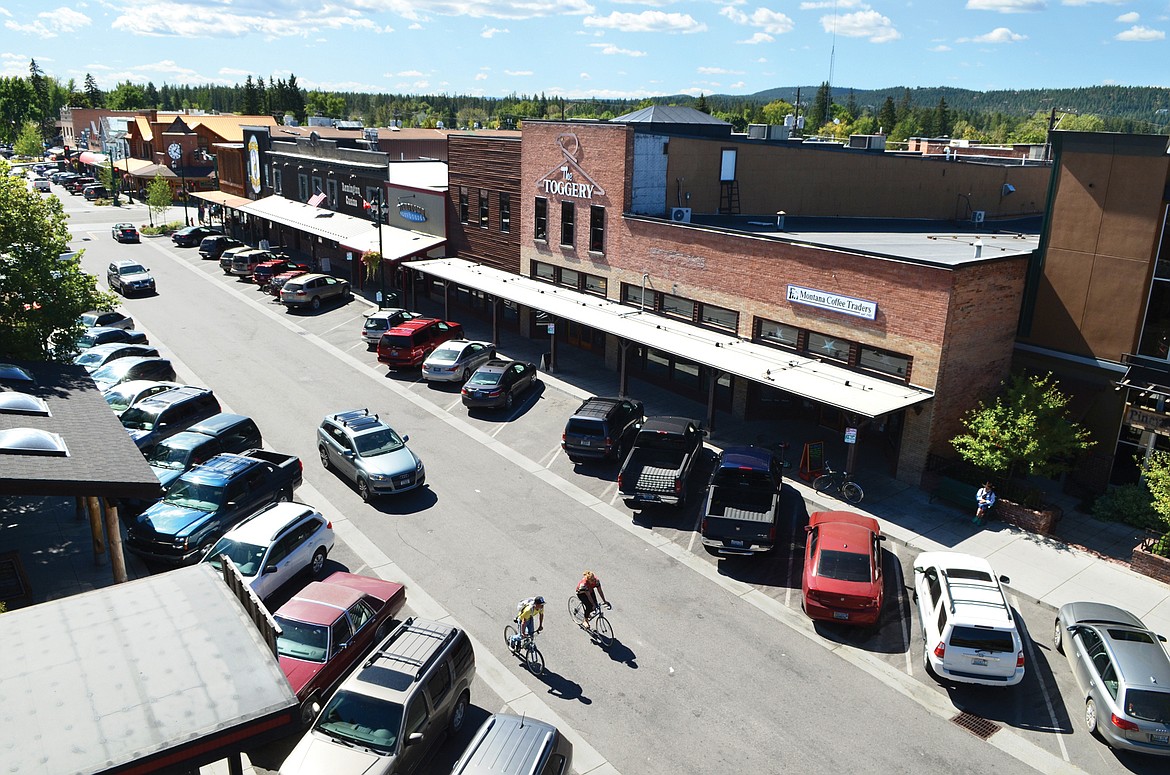 Central Avenue in downtown Whitefish. (Pilot file photo)
by
JULIE ENGLER
Whitefish Pilot
|
September 13, 2023 12:00 AM
Whitefish City Council is considering amendments to the city's mobile food vendor regulations to make permits easier to obtain and more efficient to administer.
Whitefish City Planner David Taylor wrote in his staff report that administration of the current rules regarding food trucks are time consuming for staff and involve an onerous notification process that fails to garner public interest.
Additionally, he said staff has received questions about the possibility of creating a food vendor court on a vacant lot downtown, something the existing regulations do not allow.
The current food vendor regulations were amended in 2014 to allow the operation of food trucks on private property in commercial zones. The limitations in the code address the number of vendors allowed, the hours of operation, and they prohibit the use of outdoor seating.
In the past, some people were concerned about the competition the food trucks would present to brick and mortar businesses. The generation of trash was another problem faced with the mobile food vendors.
"At the time, there was someone that was open late night, but there aren't late-night food options anymore in Whitefish," Taylor said at a work session last week. "After 9 or 10 o'clock you can't get any food downtown."
As for the trash issue, Taylor suggested that allowing seating might help curb the amount of trash strewn about.
"There is a requirement in the existing code that they have a trash can at each vendor. But because it's grab and go, people aren't standing there eating it — they're walking off," Taylor said. "That's where the idea of possibly having some seating around some of the vendors would possibly reduce some of that trash issue."
Taylor said he looked into how other towns regulate food trucks and found that Missoula and Bozeman allow food trucks on sidewalks, public parks and streets downtown. They are also permitted in private parking lots in commercial zones with minimal limitations. Kalispell allows them in all zones that allow restaurants on private property without limitation.
The vendors must obtain a business license, health department inspection and proof of liability insurance.
During public comment, Justin Doll, Director of Development with Averill Hospitality, commented remotely and said he has had experience with food vendors this summer.
"A lot of other towns have figured out a way to have food trucks in their community… and I think it contributed really well to the community," Doll said. "There are plenty of times on a Tuesday that I'm not going to go downtown for dinner but if it was very quick, I would do it and the same goes for lunch. I think getting those rules updated would be fantastic."
Councilor Ben Davis said he was in favor of easing the restrictions because food trucks offer variety and add to the local character of a town.
Potential changes to the code include eliminating limits on the number of vendors, the hours of operation, the ban on outdoor seating and the public noticing requirement. All health and safety rules would remain the same.
"And look at administrative approval for them," Taylor said. "Obviously, they still need a business license, they need a fire inspection. We definitely want to continue to do those inspections on them."
The council was in agreement and directed staff to draft less restrictive regulations for food trucks and bring the ordinance to the council for further consideration.
Recent Headlines
---