Carla Jeanne Herrmann, 74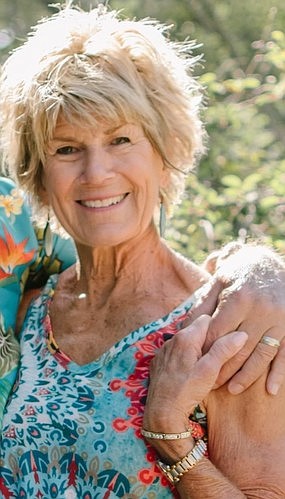 Carla Jeanne Herrmann, 74
|
September 13, 2023 12:00 AM
Carla Jeanne Herrmann, 74, passed away at her home in Whitefish on Sept. 1, 2023. She was born on June 3, 1949 in San Bernardino, CA to Carl and Phyllis (Bratsman) Clegg.
Carla received her bachelor's degree in business administration. Carla worked for the marketing/sales departments at the Whitefish Pilot, North Valley Hospital and Mars Corp.
Carla's passion in life was to help people, some of her community activities included volunteering for the North Valley Hospital, Whitefish Theater Company, and Whitefish Performing Arts. She enjoyed playing pickleball, being a grandmother to Olivia and Owen, time with her family and friends as well as hiking, cooking, baking, painting and weightlifting.
Carla was a beautiful soul, helping people to the very end. Carla will be remembered and hold a special place in so many hearts. Her life and legacy touched everyone in her path. She was a mother, wife, grandmother, sister, daughter, aunt, friend; she was confident, wise, strong, kind, caring, loving, inquisitive, a bit of a sweets connoisseur and she would hate me for saying this, but a true penny pincher!!
She was preceded in death by her parents, Carl and Phyllis; and sister, Melissa.
She is survived by her husband of 23 years Lonnie Herrmann of Whitefish; son, Jake (wife Jennifer) Young of Arvada, CO; and grandchildren, Olivia Murphy and Owen Lucas.
Thank you for everything, your memory will live on forever in our hearts and minds. A celebration of Carla's life will be chosen at a later date.
Friends are encouraged to visit our website at www.buffalohillfh.com to leave notes of condolences for the family. Buffalo Hill Funeral Home and Crematory caring for the family.
Recent Headlines
---