Bulldogs fall to Eureka in non-conference matchup
Whitefish's Dane Hunt looks for a way through Lincoln County's defense at the Dog Pound on Friday, Sept. 1. (Avery Howe/Hungry Horse News)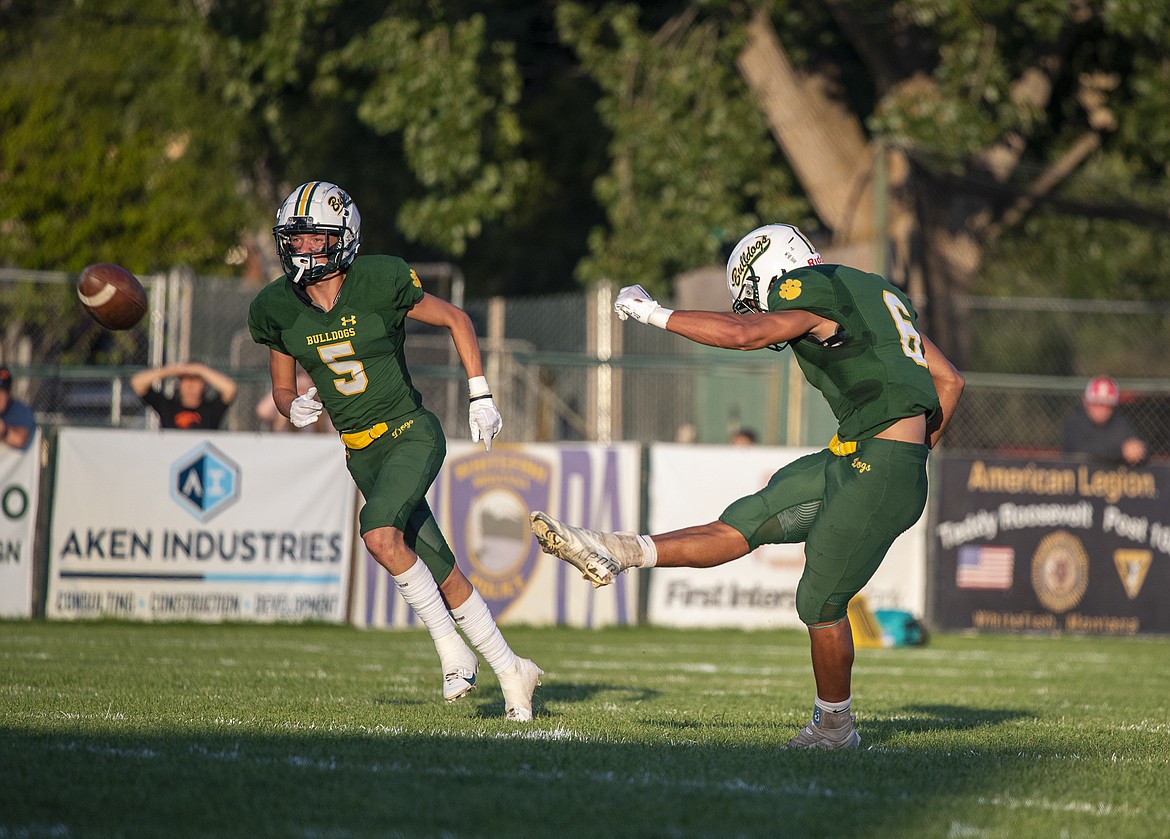 Kicker Ryder Barinowski, right, launches one downfield at the Dog Pound in a game against Lincoln County on Friday, Sept. 1. (Avery Howe/Hungry Horse News)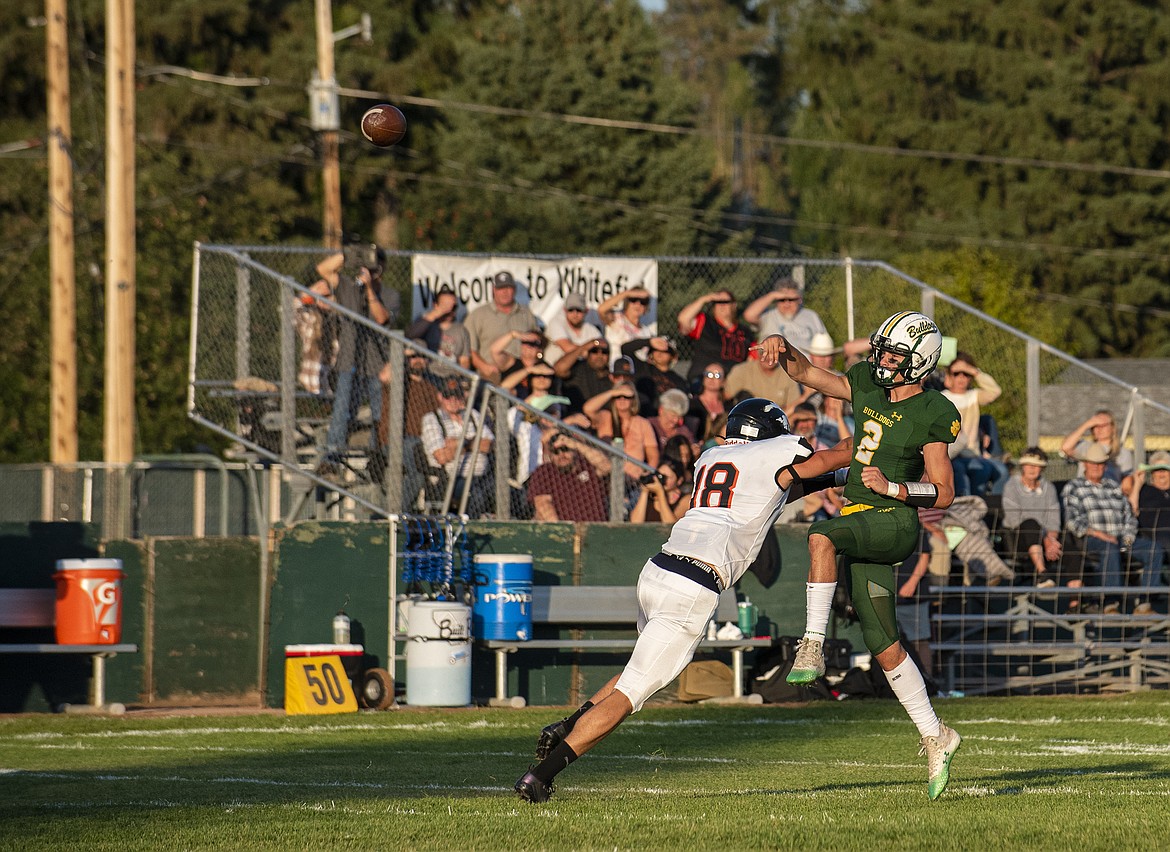 Bulldog quarterback Carson Gulick tries for a pass on Friday, Sept. 1 against Lincoln County. (Avery Howe/Hungry Horse News)
Previous
Next
by
BRANDON HANSEN For the Pilot
|
September 6, 2023 12:00 AM
Western B power Eureka defeated Whitefish, a playoff team last year, 32-6 in non-conference football action on Friday.
During Future Bulldog Night at the Dog Pound, the game was tied 6-6 in the first quarter after Eureka scored on a 59-yard run by Tristan Butts, and Whitefish's Ryder Barinowski hit field goals of 22 and 39 yards.
The rest of Eureka's scoring occurred in the second quarter as Butts caught a 35-yard touchdown pass from AJ Truman. Truman punched the ball into the endzone from four yards out and threw a 30-yard scoring pass to Butts.
"The turning point was certainly when we hurt ourselves," Whitefish Head Coach Brett Bollweg said. "Unfortunately it's really hard to overcome when we shoot ourselves in the foot. Specifically when it happens multiple times in a short span. We had some critical turnovers, mistakes, and penalties when we could've really capitalized on positive things."
A Caden Percora two-yard touchdown run capped off Eureka's scoring and the game was scoreless in the second half.
"Defensively we are continuing to learn," Bollweg said. "We still have a ways to go but we are doing some things well and still making costly mistakes. Hopefully, we can learn to be disciplined and minimize those mistakes in order to improve."
Whitefish QB Carson Gulick was 19-for-40 with 137 yards.
Eureka improved to 2-0 on the year, while Whitefish fell to 0-2. Whitefish will face Corvallis Friday on the road at 7 p.m.
"Corvallis is a program on the rise," Bollweg said. "They are a team who knows who they are and what they want to do. I have been really impressed with them on film. We are going to have to do a much better job of stopping the run defensively and on offense, we have to eliminate mistakes and finish. We have to punch the ball into the end zone."
EUREKA 32, WHITEFISH 32
Eureka - 6 - 26 - 0 - 0 - 32
Whitefish - 6 - 0 - 0 - 0 - 6
SCORING SUMMARY
E — Tristan Butts 59 run (kick failed)
W — Ryder Barinowski 22 FG
W — Barinowski 39 FG
E — Butts 35 pass from AJ Truman (PAT failed)
E — Truman 4 run (PAT failed)
E — Butts 30 pass from Truman (PAT failed)
E — Caden Pecora 2 run (Butts pass from Truman)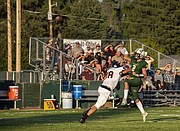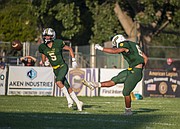 Recent Headlines
---