Beth Ann Repke, 65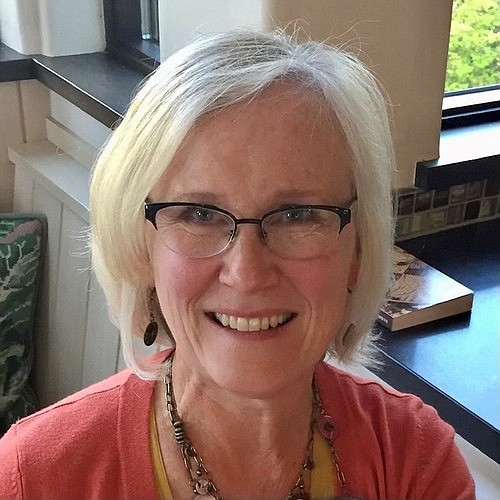 |
November 1, 2023 12:00 AM
On Sunday, Oct. 22, 2023, Beth Ann Repke passed away peacefully at home surrounded by her family whom she cared for and loved with all her heart. 
Beth will be forever missed by her husband John Repke, and their three children Rachel (Jack) Thompson of Whitefish, Meredith (Adam) Repke of Missoula, and Jack (Alexandra) Repke of Missoula, and by her grandchildren Audrey and A.J. Thompson, and Hope Repke. Beth is also survived by her mother Henrietta Kemper-Keith of Bentonville, AR, father Donald Owings of Bloomington, IN, sister Linda (Denver) Beatty of Houston, TX and brother Luke (Amber) Owings of Bloomington, IN.

Beth was born Nov. 25, 1957 in Bloomington, IN. Beth moved to Colorado Springs, CO in high school and later met John, her husband of 43 years, while attending Ohio State University. Beth earned a bachelor's degree from OSU in Home Economics. Beth's passions were sewing, quilting, cooking and interior design, starting with 4H as a child and continuing throughout her life.

After marrying in Tulsa, OK in 1980, John and Beth moved to Gillette, WY, Castle Rock, CO, Littleton, CO, and then Naperville, IL where they spent 25 years raising their family. Beth was a member of P.E.O. Chapter NE and later Chapter BR, and was active in a number of community organizations. In 2013, John and Beth moved to Whitefish, MT full time where they enjoyed hiking and biking in Glacier National Park, canoeing on Blanchard Lake, and traveling with friends. As much as Beth enjoyed these activities, her favorite activity by far was doting on her grandchildren.

Beth bravely fought her pancreatic cancer diagnosis for 14 months, seeking treatment at Johns Hopkins in Baltimore, MD and Logan Health in Kalispell. She gave us all the time she could. Thank you to all of the nurses, doctors and friends who went above and beyond to care for Beth.

A celebration of life will be held on Saturday, Dec. 2, 2023, from 2-5 p.m. at the Whitefish Lake Restaurant, 1200 Highway 93 North, Whitefish. In lieu of flowers, the family asks that those who are able instead make a donation to P.E.O. Chapter BR (contact Treasurer Leslee Washer washer51@icloud.com) or Stumptown Art Studio (www.stumptownartstudio.org). To send online condolences, please visit www.austinfh.com. 
Recent Headlines
---