Dolly Vallieres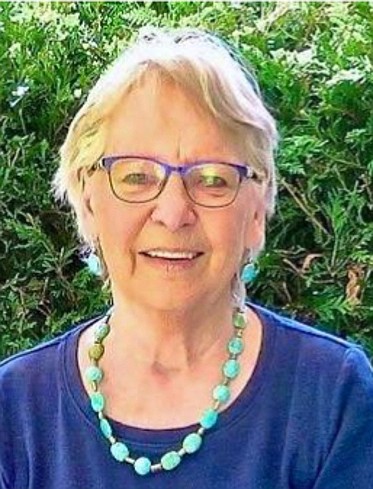 Miriam Lee (Dolly) Vallieres, Kalispell, passed away April 26, 2023 at Logan Health due to respiratory failure, surrounded by family and friends. Dolly was born in Whitefish on Aug. 1, 1942 to Miriam and Ervin Hanson. Dolly went thru school in Whitefish, graduating in 1960. She attended Eastern Montana College, earning her B.A. in education. She taught at Olney, Kalispell Montessori, and later substitute taught at Kalispell, Whitefish and Bissell schools.
Dolly married husband Gary on March 26, 1971. Her son Brian was born Dec. 23, 1973 and daughter Kirsten was born July 4, 1976.
Dolly was an amazing wife, mother and friend. She loved family activities, especially picnicking and hiking. She loved to read and greatly enjoyed 20-plus years of bookclub books and many friends. She will be greatly missed.
She was preceded in death by daughter Kirsten, at 18 months, and parents Miriam and Ervin Hanson.
Survivors are husband Gary, son Brian, brother Jerry Hanson (Rita), Joan Hanson, Grandchildren Tish Shears (Josh), Alyx Morgan (Cris Counsell) and Jordyn Morgan, great-grandchildren Hunter and Tristin Shears and Waylon Counsell, and numerous nieces, nephews, and cousins.
A Celebration of Life will be held on June 8, 2023 at Lawrence Park pavilion in Kalispell from 11 a.m. to 2 p.m. It's a potluck so bring a dish and a chair.
Recent Headlines
---