Tennis teams hopeful as they head to divisionals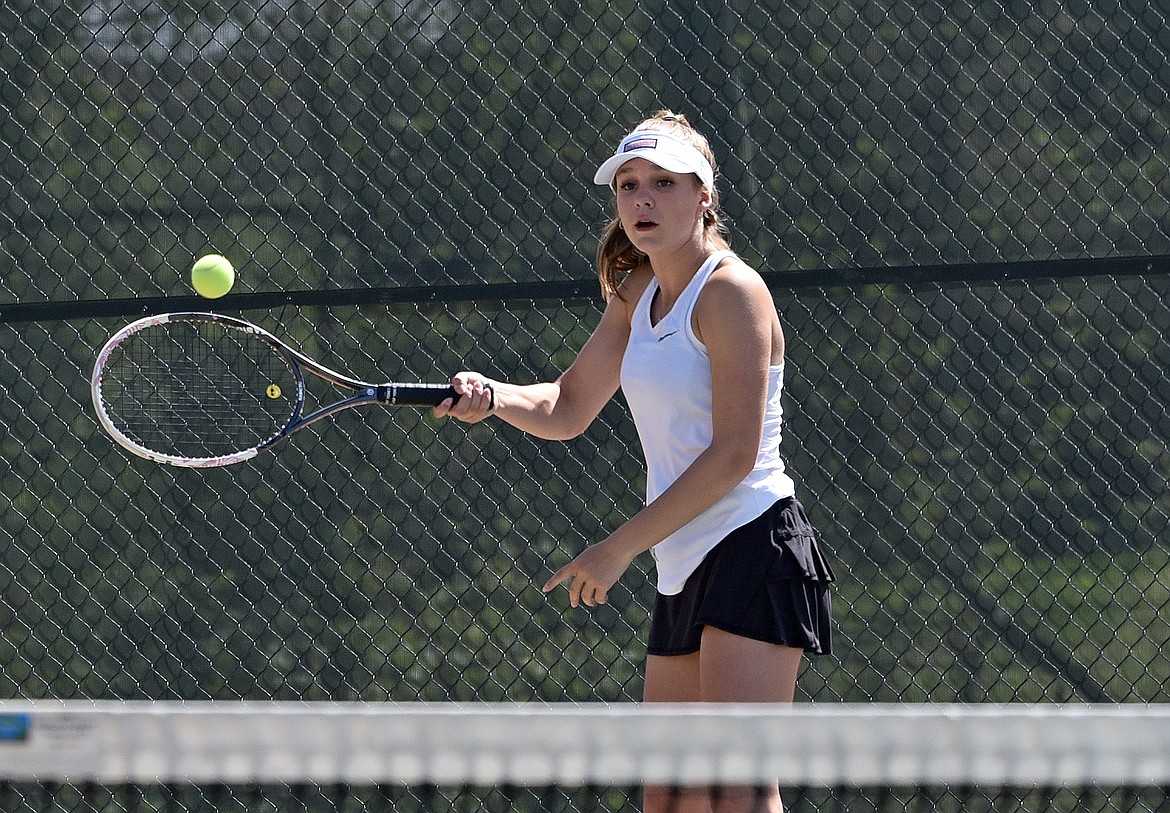 Lady Bulldog Maggie Mercer hits a return in the No. 1 doubles match against Polson on Thursday in Whitefish. (Whitney England/Whitefish Pilot)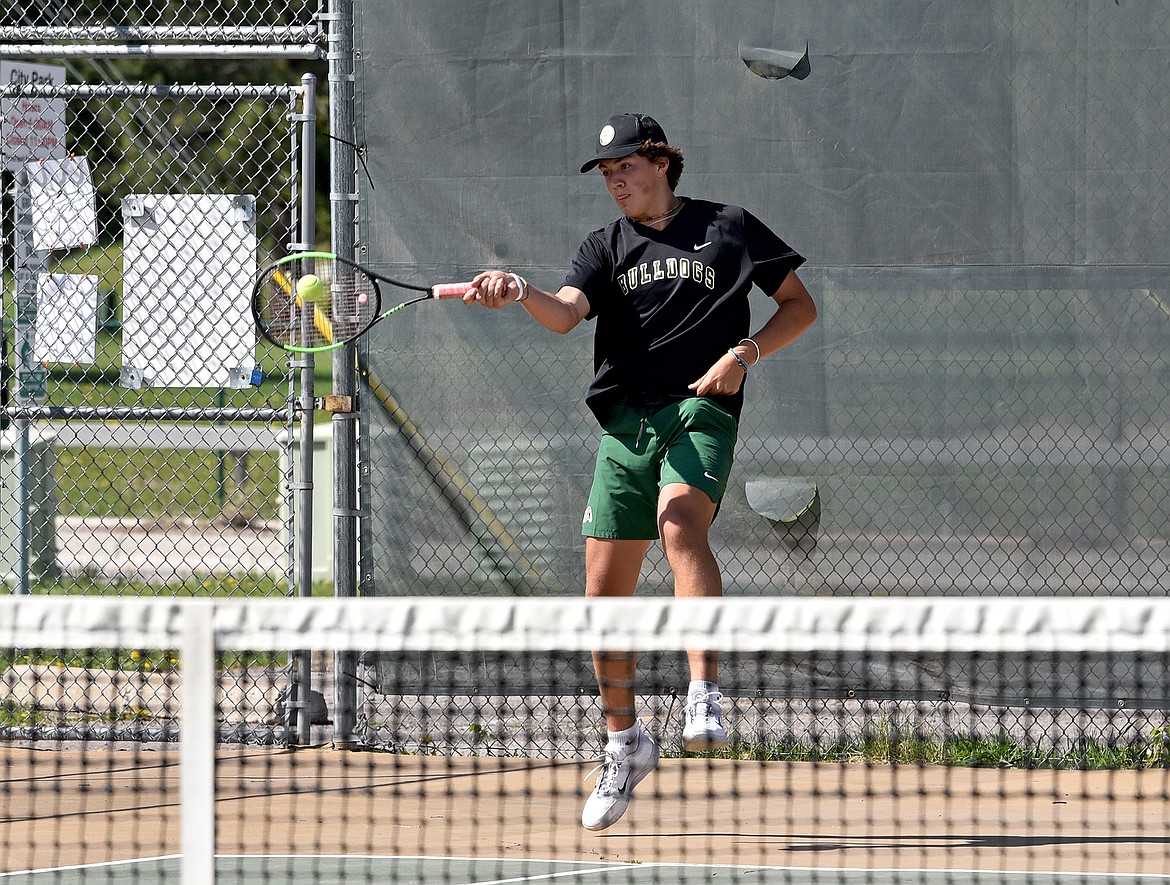 Whitefish junior Mason Kelch hits a return in a match against Polson on Thursday in Whitefish. (Whitney England/Whitefish Pilot)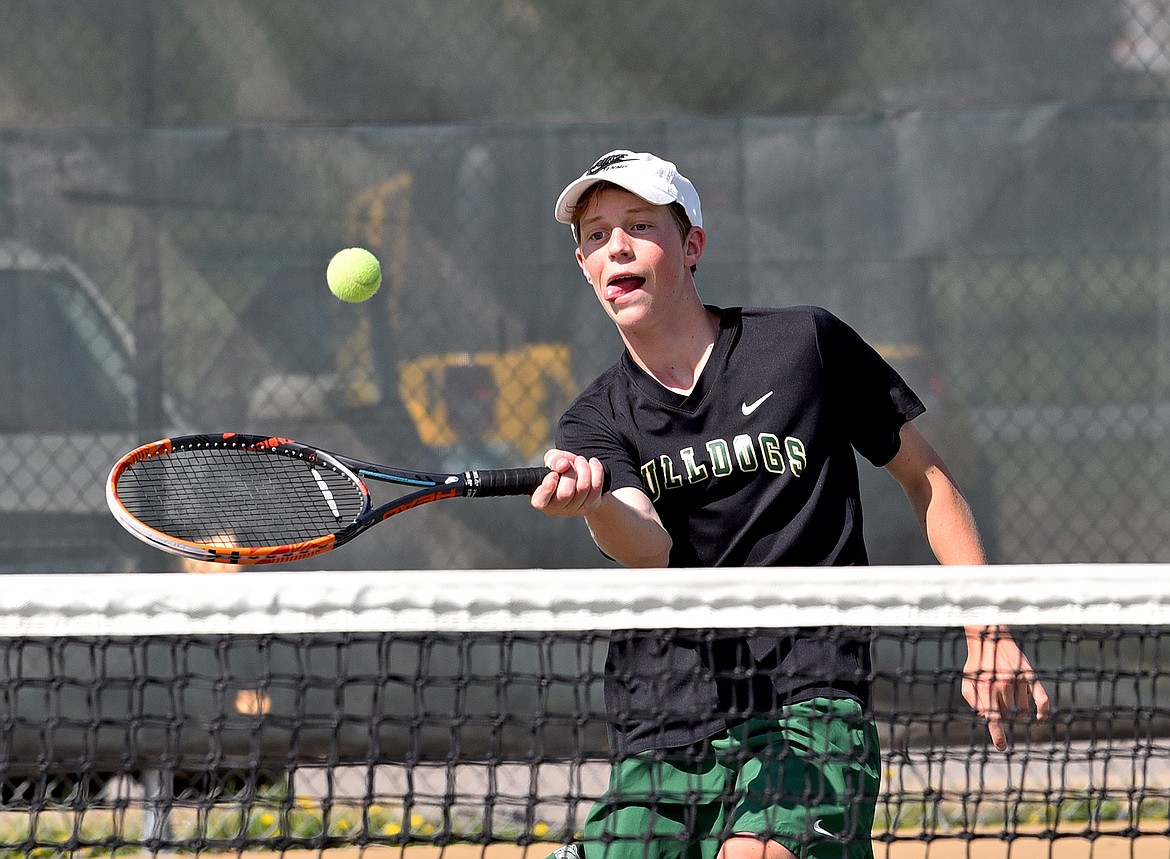 Bulldog freshman Jack Oehlerich plays in the No. 1 singles match against against Polson on Thursday in Whitefish. (Whitney England/Whitefish Pilot)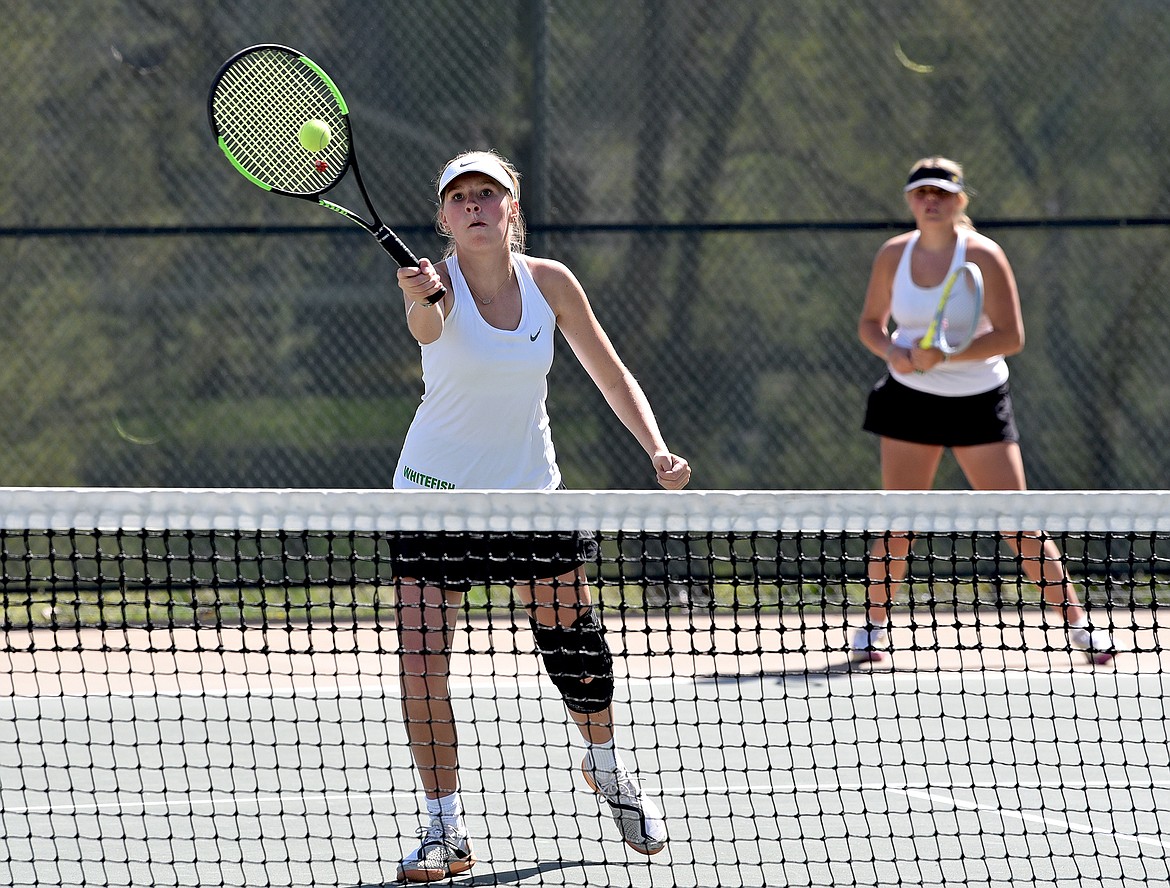 Whitefish's Camry Kelch hits a volley in a doubles match against Polson on Thursday in Whitefish. (Whitney England/Whitefish Pilot)
Previous
Next
by
WHITNEY ENGLAND
Whitefish Pilot
|
May 17, 2023 1:00 AM
The Whitefish tennis boys and girls teams finished out the regular season last week with dual matches against Polson, Corvallis and Hamilton.
The boys team saw marked improvement from earlier in the season as they won all three. The girls continue to have young athletes that outperform expectations. Now the two squads are preparing for the Western A Divisional Tournament and hope to qualify several athletes for the state tournament.
"We finished strong with wins, I think it gives us a lot of confidence going into the divisional tournament and it helps us to solidify our lineup," said Whitefish head coach Chris Schwaderer.
Whitefish pulled out a 4-3 win over Polson, led by its top two doubles teams that each won three-set matches. At the No. 1 spot, Mason Kelch and Dane Hunt won over Polson's Trent Wilson and Owen McElwee, 4-6, 7-5, 6-3. At No. 2 doubles, Bulldogs Johnny Nix and Jesse Burrough also won over Polson on a third-set tiebreaker. Those two doubles teams also had wins over Hamilton and Corvallis to finish off the regular season.
"I think those two doubles teams are critical to our success at divisionals," Schwaderer said.
In singles, Buren Brust had a win over Corvallis' Jeffrey Vai, 7-6(7), 6-2 and Jack Oehlerich won over Polson's Chris Lake, 6-3, 6-2, and also over Hamilton's Jacob Rollins 6-1, 6-1.
"Our singles players, Buren Brust and Jack Oehlerich are shaping up nicely for the tournament, Schwaderer said. "I'm nervous, but excited about what the tournament might bring."
The girls had outstanding results from their No. 1 doubles team of Ainsley Scott and Maggie Mercer. The duo won soundly against Corvallis in two sets and took Hamilton's Emma Hollingsworth and Gwen Wolfe to three sets to win, 1-6, 6-2, 6-3. Girls head coach Patrick Dryden says after starting off with a lackluster first set, Scott and Mercer bounced back and learned a lot from the match. The same No. 1 doubles team played the top doubles team out of Polson earlier in the week and lost 7-5, 7-5, but Dryden says them playing so closely with a top doubles team in the state is encouraging.
At No. 2 singles, Camry Kelch also had a nice end to her season, getting wins over both Hamilton and Corvallis. Her 6-2, 6-3 win over Hamilton's Charlie Holmes was crucial to Whitefish getting the 4-3 win against a strong team out of Hamilton.
"She was the stronger player and she wanted it more," Dryden said of Kelch's win.
Dryden said the team finished 8-7 overall in duals this season, which was far better than expected.
"For a down year with no seniors, to pull out a winning record in duals is quite an accomplishment and I'm really proud of the girls," he concluded.
The boys are hoping for a good performance at divisonals. They likely won't be top-seeded but anything can happen in the drama of the tournament. The girls for the first time in years don't have any seniors so will take a young squad to divisionals, but have a good shot at qualifying Alivia Lusko at No. 1 singles and Scott and Mercer at No. 1 doubles.
The teams will head to the Northwest A Divisional in Libby Thursday and Friday.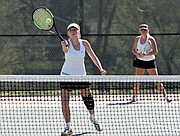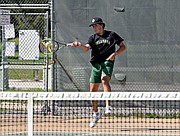 Recent Headlines
---