Missing Glacier Park hiker found alive after extensive search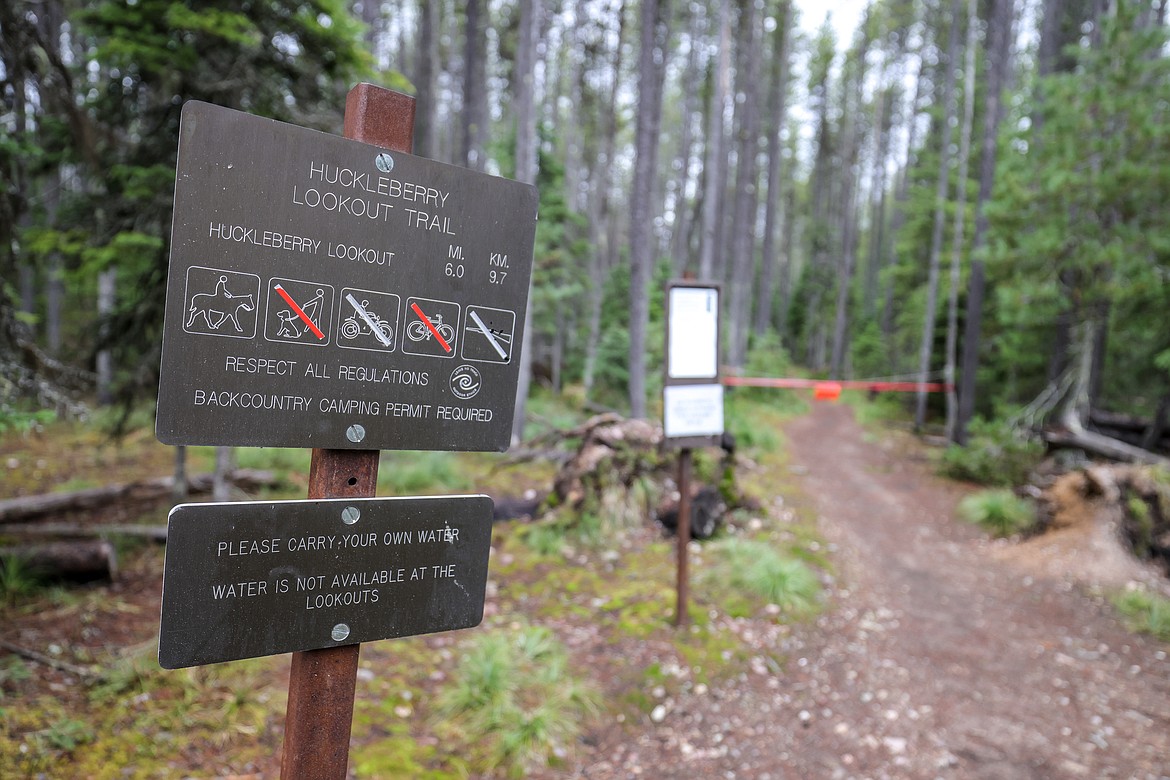 Huckleberry Mountain Trailhead was closed on Monday while the Park and local search and rescue groups looked for a missing hiker. (JP Edge photo)
by
Whitefish Pilot
|
May 9, 2023 12:00 PM
After spending nearly four days in the woods of Glacier National Park's backcountry, a 19-year-old man was found alive on Monday evening.
At approximately 11 p.m. on May 8, Two Bear Air rescue helicopter located 19-year-old Matthew Read who was initially reported missing on Sunday, May 7. He was said to have gone off hiking the Huckleberry Mountain Trail around noon on Friday, May 5.
During a search on Monday, Two Bear Air picked up a thermal heat signature in heavily forested terrain. Rescue personnel lowered a rescuer down to Read's location and found him somewhat responsive. Read was extricated via a 175-foot hoist, flown out of the park and transferred to Evergreen Ambulance.
That area of Huckleberry Mountain, located off the Camas Road in Glacier's North Fork region, is heavily forested, thick with brush and very steep.
He is in stable condition, the Park said in a release.
Reports indicate Read hiked the Huckleberry Lookout trail on Friday and reached the first saddle where he encountered a snowfield covering the trail. He slipped into an unnamed drainage on the east side of Huckleberry Mountain. He descended into chest-deep snow, losing his phone, water bottle, and shoes.
Upon determining that he could not make it back up to the trail, he started working his way down the drainage.
Read was last heard from on Friday afternoon. His vehicle was located on Sunday at the Huckleberry Lookout Trailhead after he was reported overdue to rangers.

Rangers conducted a hasty search Sunday afternoon. An expanded search began Monday morning.

Glacier National Park would like to thank Two Bear Air, U.S. Border Patrol, Flathead County Sheriff's office, North Valley and Flathead Search and Rescue for assisting in the search.

Huckleberry Lookout Trail reopened this morning.
All told, more than 30 people helped in the search.
Recent Headlines
---