Bulldogs shut out Columbia Falls, Browning; fall to Polson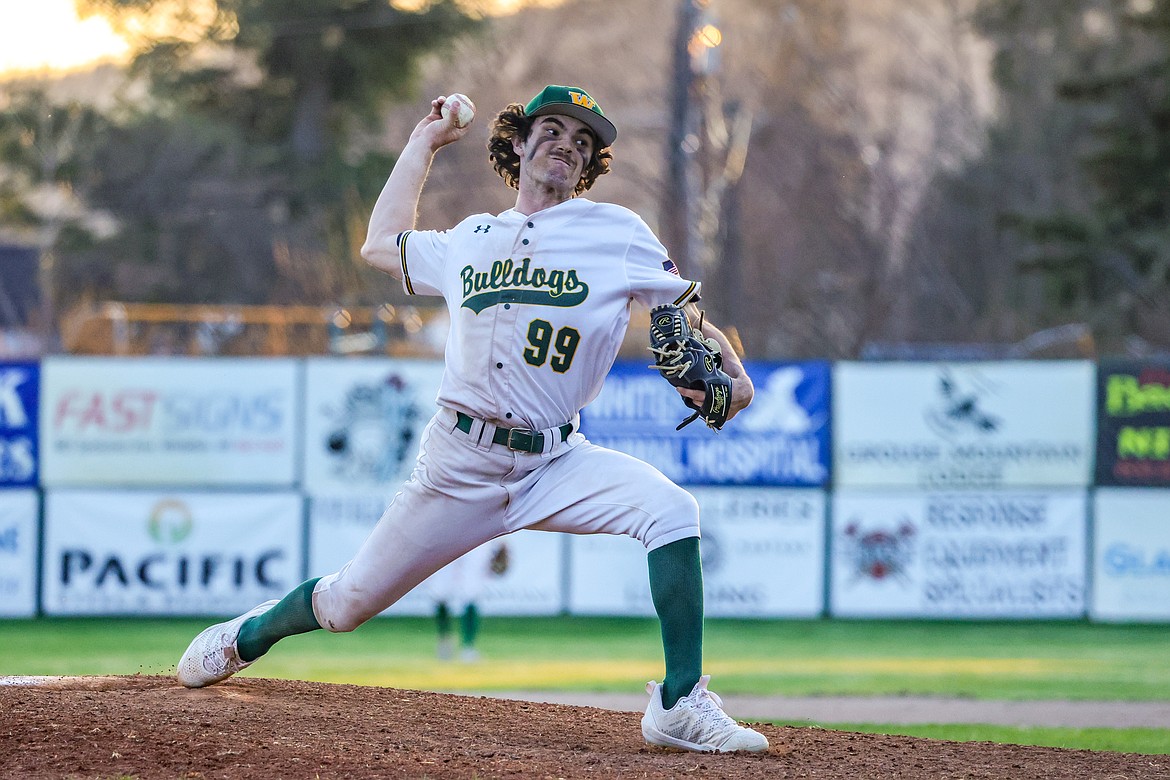 Whitefish senior Jacob Polumbus ends the game on the mound against the Wildcats on Friday at home. (JP Edge photo)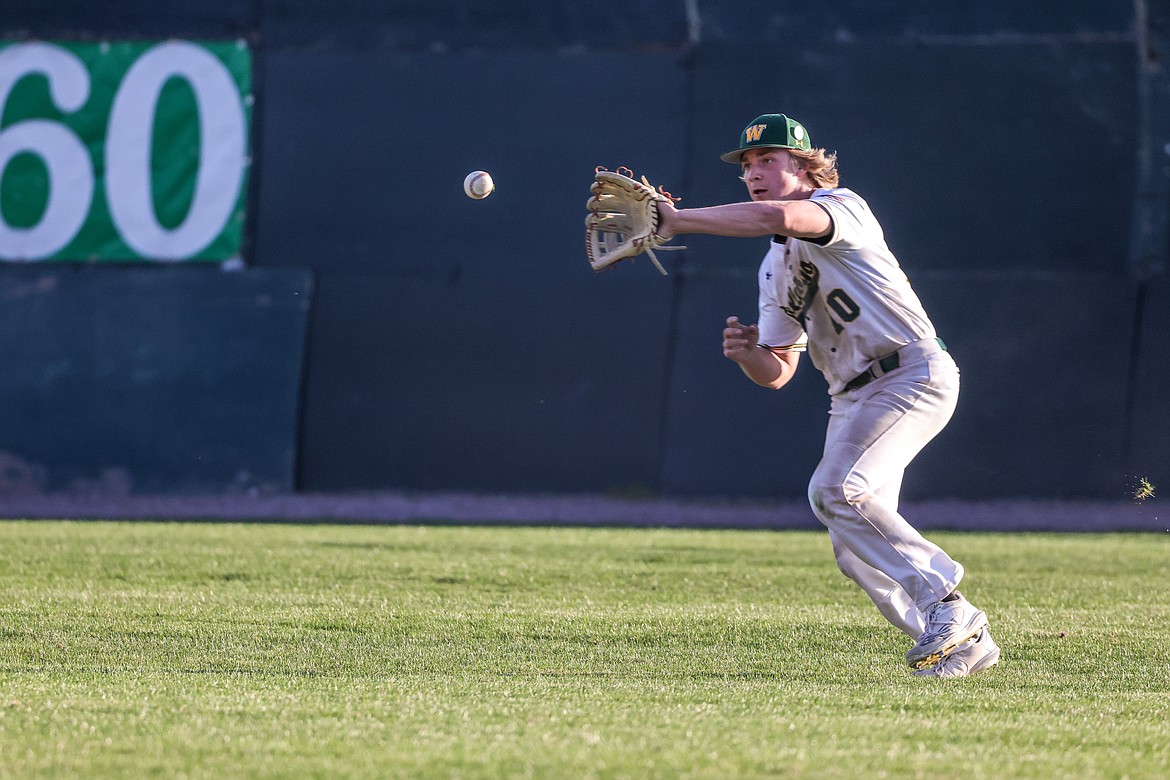 Whitefish sophomore Jake McIntyre catches a line drive to the outfield on Friday at home. (JP Edge photo)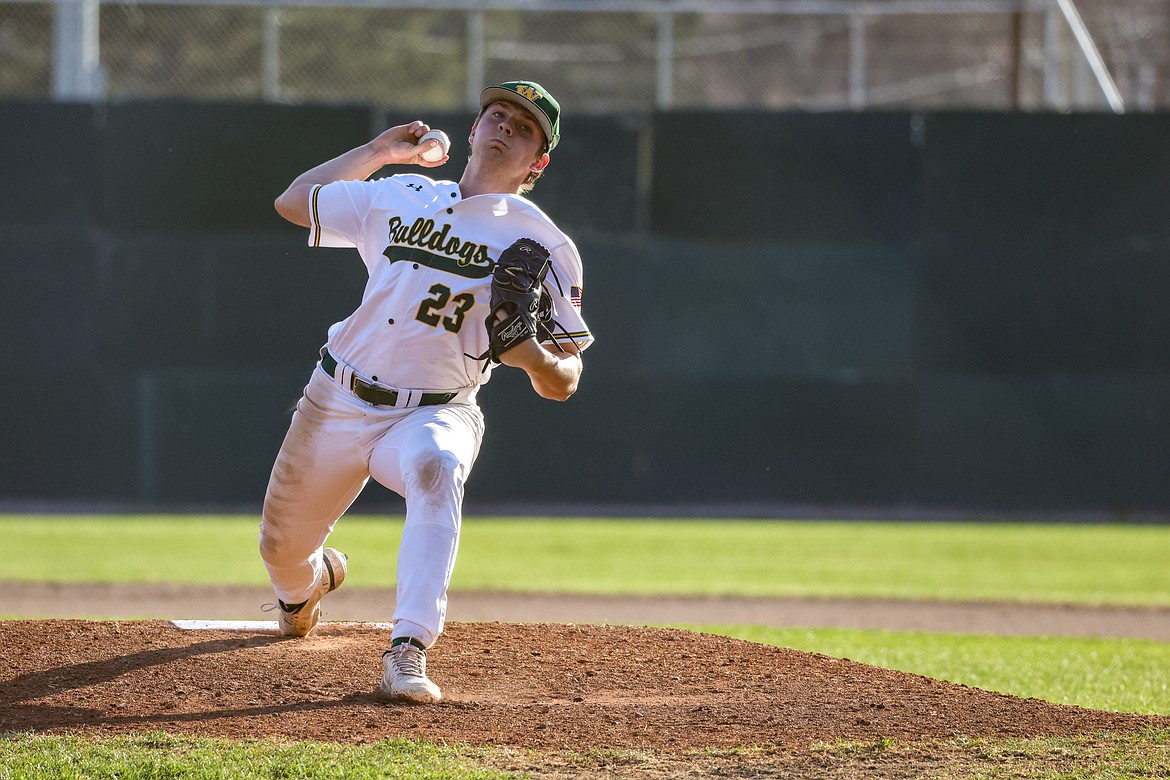 Bulldogs senior Ty Schwaiger pitches to the Wildcats in Whitefish on Friday. (JP Edge photo)
Previous
Next
by
WHITNEY ENGLAND
Whitefish Pilot
|
May 3, 2023 1:00 AM
In an emotional rivalry game against Columbia Falls on Friday, the Whitefish Bulldog baseball team managed an 8-0 win behind strong pitching from the mound.
Whitefish senior Ty Schwaiger started the game and pitched five scoreless innings while striking out 12. Bulldog Jacob Polumbus came in as relief and also didn't allow a run over two innings.
"Ty Schwaiger and Jacob Polumbus just shut down Columbia Falls," Whitefish head coach Kyler Blades said.
For the Wildcats, Reggie Sapa was starting pitcher and over three innings he allowed one hit and two runs.
"Against Columbia Falls, the atmosphere was electric," Blades recalled. "Understandably Columbia Falls was really emotional after the passing of (head coach) Billy Sapa. His son Reggie started the game and led off for Columbia Falls. He played really well, pitched well against us."
The Bulldogs opened the game up in the bottom of the fourth inning, scoring four runs to take a 6-0 lead over the Wildcats. In the frame, Polumbus and Jake McIntyre each had an RBI double.
Whitefish scored two more runs in the sixth inning while holding off the Wildcats to take the win at Memorial Field. Whitefish tallied four hits in the game.
"Our offense could have done a bit better of a job, but we had a few clutch hits… and ended up capitalizing," Blades said.
The Bulldogs headed to Polson the following evening for a non-conference game. It was the first time Whitefish had played the Pirates and Blades acknowledged the strength of their team.
"It's a solid team, really good… Their No. 3 hitter had two home runs and a bases-loaded double, he had six RBIs. He carried them, but it's a solid top-to-bottom team," Blades said.
Polson led the game off by scoring three runs in the first inning off a home run by Dawson DuMont. Whitefish got on the board in the third, scoring one run. McIntyre tripled on a fly ball to left field, then scored when Maddox Muller hit a fly ball. In the bottom of the third, DuMont hit another homer for Polson.
Action picked up in the fourth inning as Josiah Ruther's single sent Fynn Ridgeway across home plate for a score. Then on the next at-bat, Polumbus hit a home run as Logan Kunz and Ruther both scored.
Polson replied with a four-run inning of their own, and Whitefish didn't end up scoring again. Polson took the 8-5 win.
"Jacob Polumbus did hit a home run for us to give us some life, but Polson snatched the lead right back from us and kept it for the rest of the game," Blades said.
On Tuesday, April 25, the Bulldogs took care of business against Browning in a doubleheader, handily winning both games. Whitefish won 26-0 and then 23-0 in three innings. The Dogs had 34 hits over both games.
Whitefish has another busy week ahead. The Bulldogs were scheduled to play Eureka on Tuesday after press time. Then Whitefish will play Troy on Friday at 6 p.m. and Polson on Saturday at 2 p.m., both at home at Memorial Field.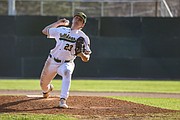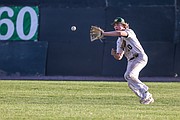 Recent Headlines
---