Dorothy Louise Karper, 91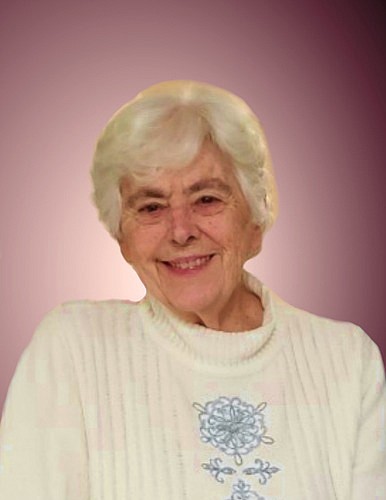 Dorothy L. Karper, 91, of Columbia Falls, formerly of Shippensburg, Pennsylvania, went to be with the Lord on Wednesday, March 22, 2023.
Born Nov. 8, 1931, she was a member of the Fellowship Alliance Church in Columbia Falls. She was also a longtime member and Sunday School teacher of the Prince Street United Brethren church in Shippensburg, Pennsylvania.
Dorothy was a stay-home mother of five children. Later she pursued one of her passions by baking sweets at a retirement home in Pennsylvania. Upon retirement, she moved to Montana and enjoyed caring for numerous little ones most of her life. As a woman who loved the Lord, she was an avid prayer warrior and dedicated to sharing that love through visitation.

She is survived by one son, Douglas, and wife, Colleen; four daughters, Cheryl and Kevin Keller, Bev Karper, and Pam and Ed Albrite, all of Columbia Falls, Marge and Jeff Kunkleman of Shippensburg; 10 grandchildren and 14 great-grandchildren. One sister, Vivian Cramer, and one brother, Kenneth Reath both of Pennsylvania.
Her loving husband of 58 years, Fred Karper, her parents, Walker and Violet Reath, along with one brother and one sister preceded her in death.
Friends and family are welcome to join us in a celebration of life on Friday, March 31 at 11 a.m. at Fellowship Alliance Church in Columbia Falls.
We cherish everyone's love and support over the years. We would like to express our sincere thanks to the many wonderful people who cared for her at Hidden Meadows Memory Care and Hestia Hospice.
Because of her love to share Christ with children, in lieu of flowers, donations in her memory can be made to the children's ministry at Fellowship Alliance Church, 1025 Seventh Ave. W., Columbia Falls, MT 59912. To send online condolences, please visit www.columbiamortuary.com.
Recent Headlines
---