Cheryl "Cheri" Cave, 74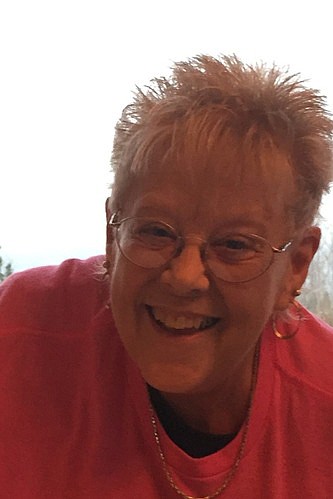 Cheri Cave was born on April 12, 1948 to Howard and Marion Benson in Whitefish, Montana. She attended Whitefish schools and through various activities she met and married Richard (Butch) Lowitz. They lived in Columbia Falls and had two children, Doug and Melissa. Soon after their divorce, she relocated to Kalispell where she worked as a waitress in her parent's restaurant in Evergreen, Frosty's.
Over time, she met and married Steve Cave and it was during this time that she began working at Kalispell Floral as a florist. She discovered that working with flowers and creating beautiful arrangements was something she enjoyed and had a great talent for. Over the course of more than 20 years there, she made many lasting friendships with her co-workers and customers.
She worked at various other jobs after leaving the floral business but it wasn't until she became a CNA that she found her true calling. She loved taking care of people and was very generous with her time and wonderful baking skills. She was always baking some sort of sweet treat to share with the people in her life and will always be remembered for her sour cream sugar cookies which was her mother's recipe.
Cheri loved dogs as well and always had a companion of some kind. Most recently she had Ozzie, or Cupcake as she affectionately called him, a little Yorkie and Riley, a mixed breed dog with high energy and lots of love to share.
Cheri passed away on Friday, March 17, 2023 from complications of dementia, with her loved ones by her side. She is survived by her husband Steve Cave of Evergreen, her son Doug Lowitz of Kalispell, her daughter Melissa Nolan and husband Scott of Columbia Falls, her grandson Logan Nolan and wife Samantha of Kalispell, her two great-granddaughters Piper and Paisley Nolan of Kalispell, brothers Robert/Bob, Ken (Karen), Terry (Connie) and Gerry (Jennifer) Benson and various other nieces and nephews, friends and loved ones.
A viewing will be held on Monday, April 3, 2023, from 2-4 p.m. at Columbia Mortuary. Graveside interment will be at 1 p.m. on Tuesday, April 4, 2023, at Glacier Memorial Gardens in Kalispell. Columbia Mortuary in Columbia Falls is caring for the family.
Recent Headlines
---