Pilot launches annual Best of Whitefish competition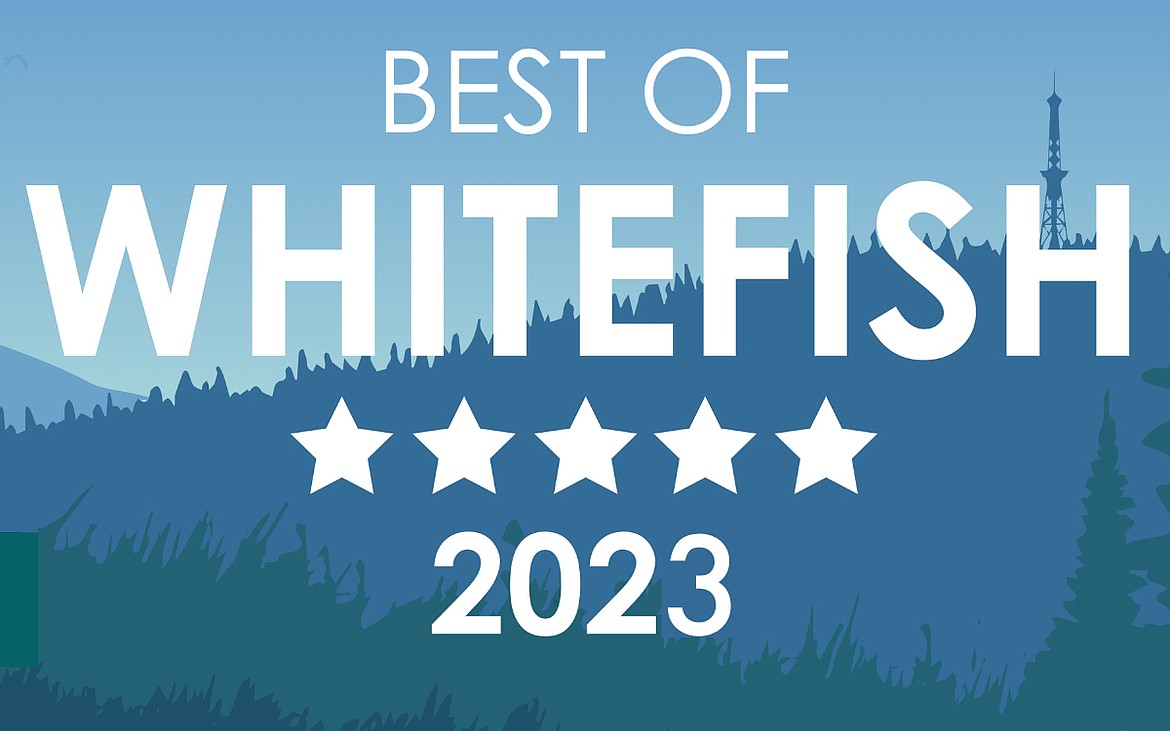 The annual Best of Whitefish friendly competition begins Wednesday, March 15.
by
Whitefish Pilot
|
March 15, 2023 1:00 AM
The Whitefish Pilot is gearing up to host the annual Best of Whitefish competition that citizens and businesses of Whitefish have been participating in for nearly two decades.
The Best of Whitefish is a friendly competition that helps to showcase the best products, services, people and activities that this town has to offer. As the Pilot kicks off this competition, we ask our readers to vote for their favorites — by participating in the Best of Whitefish, voters can let us know who does it best and send them some recognition for their extraordinary efforts.
This year the Best of Whitefish will have a three-week nomination period and just over a three-week voting period. Participants can submit a nomination or vote once a week for every category. That means if you want to nominate a particular business, make sure you are logging on once a week to get in as many votes for them as possible.
The nomination period will run from Wednesday, March 15 until Tuesday, April 4 at 11:59 p.m. This is the time when you'll get to enter your favorites into the competition and then we'll narrow it down to the finalists. If you want to make sure a business, activity or organization makes it onto the final ballot, then make sure you are getting your nominations in during this time.
The Pilot will tally up the top 10 nominations from each category that will move on to the voting round. The official voting begins on the morning of April 5 and will come to a close Sunday, April 30 at 11:59 p.m. If the business or service you love makes it through the nominations, don't forget to come back and vote weekly for them during the voting period.
In years past people were able to vote daily, but the Pilot staff decided to change this to once a week in order to ensure the fairest competition possible. We hope this will take the pressure off of participants to not have to log in daily while also making each vote even more powerful and important. We also hope this will get even more of the community involved and it won't be a daunting task to vote for your favorites.
We eliminated some categories and added a few, too. We restructured the ballot categories slightly and hope it streamlines the process. Two new categories include Most Philanthropic Business — which should be a for-profit business that is dedicated to charitable work with nonprofits — and also Best Clinic/Office Atmosphere. The competition still includes all the popular categories in seven different sections including Professional Services, Shopping, Eats and Treats, Self-care and Health, Night Life, The Arts and Uniquely Whitefish.
There are 100-plus categories you can cast your nominations and votes for during the Best of Whitefish competition. When we've tallied all the votes, then we'll reveal the winners to the community in a magazine published in the Pilot and distributed around town; Winners will get their very own certificate to proudly display.
This year's Winners will be announced in the magazine that will publish on May 24, 2023.
Nominations and voting can be done through the Pilot's website at https://whitefishpilot.com/bestof/
Recent Headlines
---