Lady Bulldogs' offensive struggle continues in Browning loss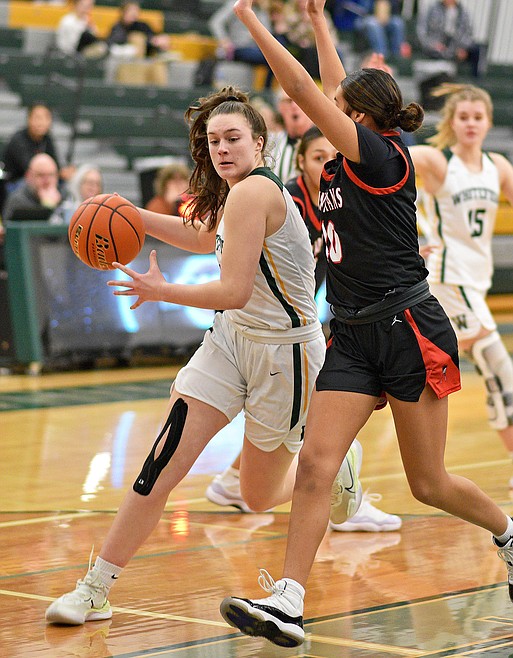 Bulldog Jude Perry drives to the basket during a game against Browning on Saturday in Whitefish. (Whitney England/Whitefish Pilot)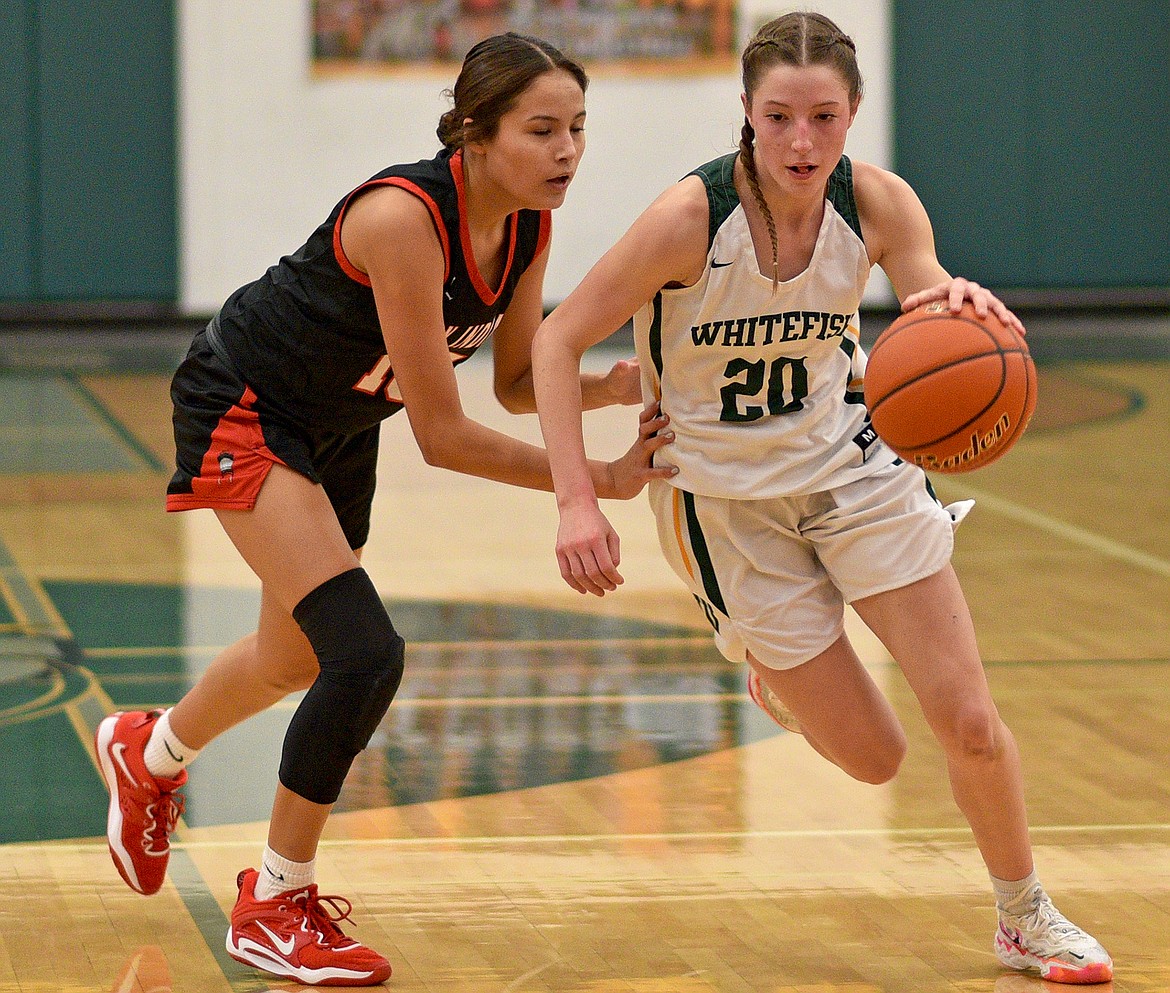 Bulldog Hailey Ells takes the ball down the court during a game against Browning on Saturday in Whitefish. (Whitney England/Whitefish Pilot)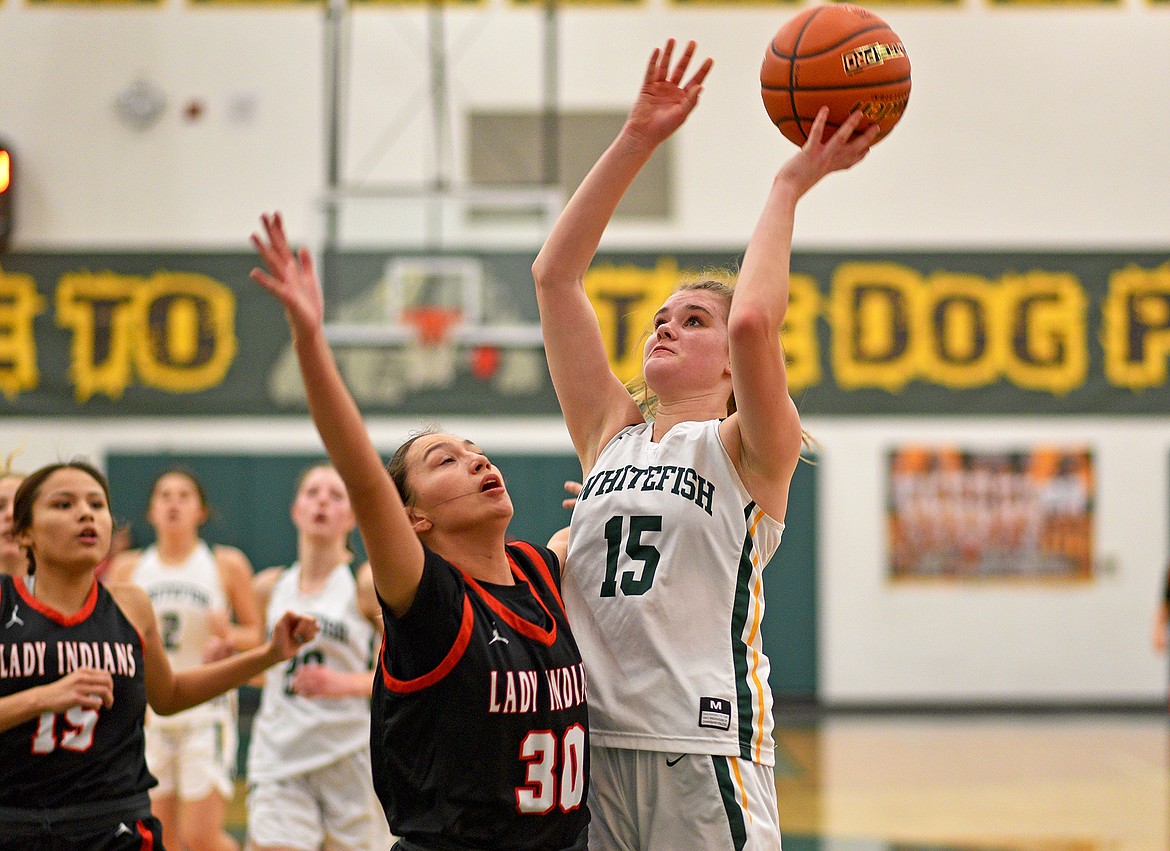 Whitefish's Bailey Smith shoots over the Browning defense on Saturday in Whitefish. (Whitney England/Whitefish Pilot)
Previous
Next
by
WHITNEY ENGLAND
Whitefish Pilot
|
January 25, 2023 1:00 AM
Whitefish hung with the undefeated Browning Lady Indians through the first half on Saturday at Whitefish High School, but they couldn't match their opponent's offensive production in the final two quarters.
The Lady Bulldogs were outscored 31-5 after halftime and held completely scoreless in the fourth quarter as Browning won 45-18.
Whitefish coach Bob Bolam said it was a tough loss to a good Browning team.
"Browning has had a really good season, we knew going in it was going to be a tough task for us to go out and win a ball game…" Bolam said. "One of our downfalls is we just don't get enough points on the board at times. I thought our defense was really good, offensively we didn't put it together to score."
Whitefish's defense stayed strong through the first half and Browning took a slight 14-13 lead into the break. The Bulldogs managed to keep within a few points at the start of the third quarter, but soon Browning turned up its full-court pressure and caused several Whitefish turnovers.
"We just wore down and their pressure got to us," Bolam said. "We had a lot of turnovers and easy baskets for them, it just kind of got away from us."
During the game Whitefish had a starter go out with an injury and another foul out, so the younger girls coming off the bench played much of the final quarter.
Bulldog Jude Perry scored 9 points and Bailey Smith had 5 to lead the home team. Browning's Lish Spoonhunter led her team with 11 points.
The Bulldogs are now 4-6 overall and 1-4 in Northwest A play. Browning is 11-0 overall.
Whitefish looks ahead to playing three games in the upcoming week. The girls were scheduled to play Stillwater Christian on Tuesday after press time.
Next Whitefish will play in Browning on Thursday as a make-up game from a canceled game earlier this season and Hamilton on Saturday.
Browning 12 2 17 14 - 45
Whitefish 7 6 5 0 - 18
BROWNING — Lish Spoonhunter 11, Sugar Spoon Hunter 4, Mecca Bullchild 6, Amari Calf Robe 3, Jerel Whitegrass 5, Kalcie Connelly 6, Natalie St. Goddard 2, Tristin Trombley 3, T Lazyboy 3, S Heavyrunner 2.
WHITEFISH — Jude Perry 9, Bailey Smith 5, Hailey Ells 2, Madi Gordon 2.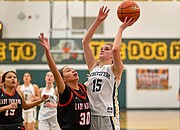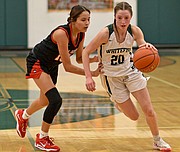 Recent Headlines
---