Alice R. Infelise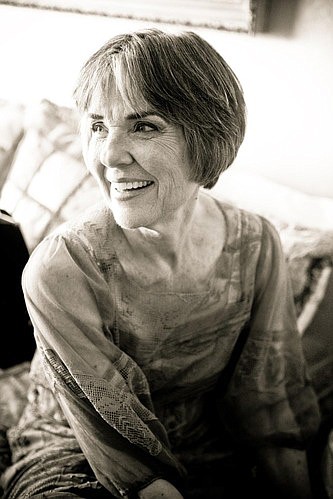 |
January 25, 2023 1:00 AM
"For what is it to die but to stand naked in the wind and to melt into the sun?
And what is it to cease breathing but to free the breath from its restless tides, that it may rise and expand and seek God unencumbered?
Only when you drink from the river of silence shall you indeed sing.
And when you have reached the mountaintop, then you shall begin to climb.
And when the earth shall claim your limbs, then shall you truly dance."
On Death by Kahlil Gibran
Alice Ripley Infelise left this earth and danced her way to heaven on Jan. 2, 2023. She was the eldest child and only daughter to Eva and Edward Ripley. Born Aug. 2, 1940 in Southern California, Alice raised five beautiful children, Danna Hannibal, Laura Labelle, Brian Frank, Kadidja Sierra, and Payson Infelise. Alice visited the Whitefish community often beginning in 2005, then settled here in 2019.

While living in Southern California, Alice was fortunate to be a midwife to many families, a competitive ice skater with her daughter Laura, and reignited her delight for dancing in her later years.
In both Southern California and Whitefish, she was well-known as a "Dancing Queen" and a lover of dogs needing special care. She worked with her daughters Danna and Laura to foster dogs through Bark n' Bitches from 2011 through 2017. She continued her work at the Labelle Foundation in Southern California by fostering newborn and pregnant dogs as well as providing hospice care for senior chihuahuas until she left for Montana in 2019 where she was often found volunteering at the Flathead Spay and Neuter Task Force.
Alice is survived by her five children; her sons-in-law, Jaime Labelle and Thomas Sierra; her grandchildren, Cloe, Adam, Juliette, Sabrina, Jessica, Madeline, and Miles; her great-grandchildren, Edward, Maxime, Lucien, Daisy, and Frances; her brother Edward Ripley, his wife Karen and their daughter Eva, and innumerable other community members in both Southern California and Whitefish/Kalispell who she considered to be like family to her.
A life celebration is being planned for summer 2023 in Whitefish and possibly Long Beach. For more information or to be placed on the mailing list, please email celebrateAlice2023@gmail.com.
In lieu of flowers and to honor Alice, please consider donating in her name to the Labelle Foundation (https://labellefoundation.org/donate) and the Flathead Spay and Neuter Task Force (http://flatheadspayneuter.org/contactdonate.html).
Recent Headlines
---