Carole Lee (Gibson) Moseley, 77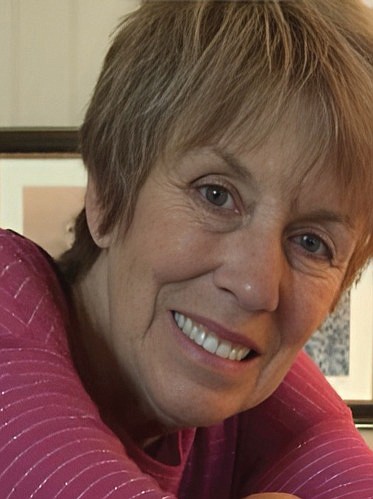 |
January 18, 2023 1:00 AM
Carole was born Sept. 1, 1945, in Conrad, Montana, the youngest of Wayne and Lily Gibson's four children. A Montana horse-girl at heart, she never had horses of her own, but she and her childhood friends spent weekends sneaking into neighbors' fields to find gentle old mares to ride. In high school, she was an enthusiastic cheerleader and sports fan.
After attending beauty school in the early '60s in Great Falls, she began her trade and worked as a waitress at the Chat and Chew in Shelby. After serving coffee to a handsome young highway patrolman named Jim Moseley, he asked her out dancing at the Sports Club. She must have had some fine moves, because they married shortly after in 1965. Carole and Jim had three children – Christy, Scott and Kyle – with whom they moved to Whitefish in 1976.
In Whitefish, Carole worked as a beautician at the Hair Hut, and for several years ran her own salon – Carole's Cuts & Nails – where she practiced all the latest techniques on her teenage sons. She was deeply involved in the local crafts scene as a member of the Quilting Guild, and a frequent presence at all the crafting seminars. Given any scrap of fabric or length of yarn, she could create a work of art in a matter of minutes, and loved sharing her skills with her granddaughters. She enjoyed playing canasta, often cheating, always playing coy when caught. She loved fishing and was perfectly content to spend whole days on the reservoir doing nothing else. Her rose garden was spectacular, and she spent many evenings relaxing in her backyard pergola with friends and family, a cool glass of beer on ice in hand.
Carole passed away on Jan. 11, 2023. She was preceded in death by her parents, sisters Jackie and Shirley, and brother Wayne. She is survived by her husband of 58 years, Jim; children Christy (Kevin) Roberts, Scott (Kate) Moseley, and Kyle Moseley; grandchildren Kelsey, Kacie (Matt), and Erin; and four great-grandchildren: Ava, Zoe, Kennedy, and Liam.
A celebration of life will be held this summer. In lieu of flowers, please make a donation to the Whitefish Food Bank or try putting maple syrup on your grilled cheese sandwich.
Recent Headlines
---