Alice Foder, 82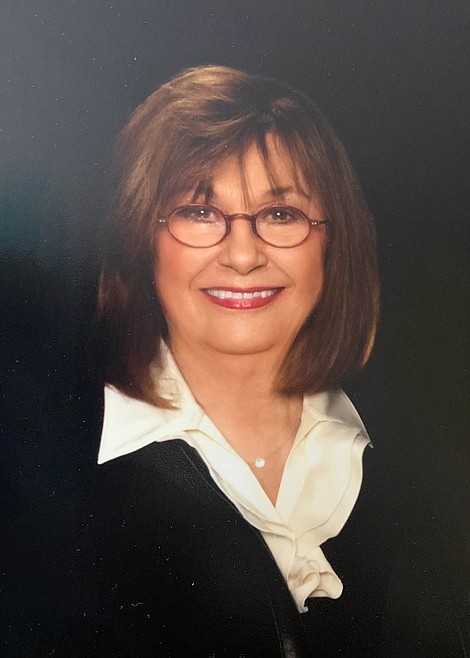 |
February 22, 2023 1:00 AM
1940 – 2023
Mrs. Alice Foder of Lethbridge, beloved wife of Mr. Al Foder, passed away at St. Michael's Palliative Care Unit, on Friday, Feb. 17, 2023, at the age of 82 years.
Alice was born March 20, 1940 in Foremost, Alberta, Canada, to Betty and Stan Degenstein. Truly a gift from heaven. She spent her childhood and teenage years in Foremost, received all her education and graduation accomplishment.
During this time, she was always active in all sports events, including curling, basketball, cheerleading and dancing. She loved to attend all the Community Events, dances with friends of Stan and Betty, her favorite was to Polka, she went to the weekly movie at the Foremost Theatre, worked part-time in the telephone office, assisted Stan in his farm machinery, car dealerships and school bus operation.
Her appearance was important to her, keeping up with fashion, particularly shoes kept her "in front of the curve." That desire never left her. After graduation, she moved on to Lethbridge, enrolled in a business college which enabled her to gain employment at AGT Business office, where she worked for three years.
Then it happened, she met Al in February of 1959, and they were married in August of 1959. A short courtship followed by a marriage of 64 years. The two of them became one, then came the boys, D'Arcy, Mark, Jeff, and David. The journey of parenting was well under way, she then joined Sorority to meet and make new friends, develop new relationships which she did immediately, many, many new names and faces became a happy part of her then whirlwind busy lifestyle, she loved and cherished every moment of it, always looking to Tuesdays Sorority meetings. (possibly just to get out of the house).
Alice had a natural gift of design color coordination accepting only perfection, she took pride in her homemaking and her home surroundings, details were always evaluated by her keen eye. Over the years home improvements were a consistent part of her, the construction of new homes, each with the latest of exterior design and interior innovations. Her final creation in Whitefish, remains as her thoughts and driven talents ... Her legacy to her family… A family shoulder to shoulder developing what became a large family-owned and operated business throughout Canada and the United States.
She leaves us with sorrow to mourn, pride to reflect on. Husband Al, Sons D'Arcy, (Paris) Mark, Bonnie (Tori, Keaton) Jeff, David, Fonda (Dalyce, Blake, Bryce, Lauren) and two Great Grand Children, Brooks and McKenna.
Alice has requested a private family service.
The family wishes to extend their heartfelt gratitude to the many, many doctors for her care and attention the last 10 years, AHS Cancer Care Radiation Oncology, Dr. Walley Temple MD, FRCSC Calgary AB., Dr. Justin Chau Calgary AB., Dr. Desiree Hao Calgary AB., Dr. Eugene Plotnyk CRH Lethbridge AB., Dr. Naji Saleh CRH Lethbridge AB., Dr. Dionne Walsh and the Palliative Care team and the entire staff at Saint Michael's Health Centre, your dedication to care is extraordinary.
Visit www.mbfunerals.com to send a condolence.
Recent Headlines
---