David Michael Fredericks, 66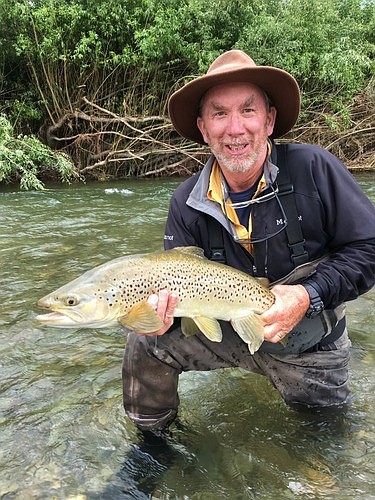 |
August 30, 2023 1:00 AM
David Michael Fredericks, 66, of Whitefish, passed away Aug. 14, 2023. He was born June 27, 1957, in Humboldt, California, to Ronald Fredericks and Avis Fredericks (Hanson).
David was a man of many passions and talents, and his journey through life was nothing short of extraordinary. An avid fly fisherman, David's connection to the natural world was profound. The serene rivers and lakes were his sanctuaries. His love for fishing was intertwined with his travels, as he explored the far corners of the world in search of new fishing adventures and cultural experiences. David's heart was also dedicated to education and mentorship. He taught high school English for many years and coached high school football. Outside of teaching, David was a builder and a master craftsman. David was an avid reader and founded his own book club. He will always be remembered by his grandson's hockey community for the connections made, time, energy and traveling they shared.
David is survived by wife of 32 years, Kim Elizabeth Fredericks; children: Allyson Van Randall, Shane Safir (Manny), and Dylan Safir; four grandchildren: Maci, Kai, Finn, and Maximo; parents: Ronald and Avis Fredericks; sister, Gaye Lockwood (Joel); and numerous nieces and nephews.
Services will be held at a later date. To send online condolences, please visit www.austinfh.com.
Recent Headlines
---