Alvin "Phil" Phillip Olson, 87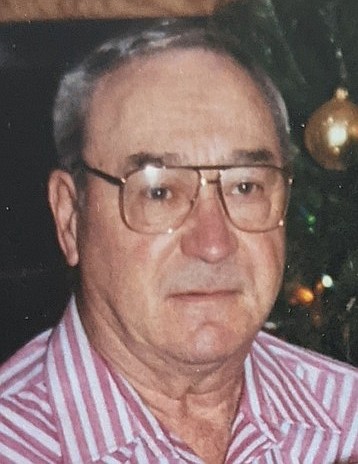 Alvin "Phil" Phillip Olson
|
August 16, 2023 1:00 AM
Alvin "Phil" Phillip Olson, age 87, of Columbia Falls, Montana passed away Aug. 6, 2023. He was born Sept. 13, 1935, in Fosston, Minnesota to the late Oliver Olson and Minda Olson (Bjore).
Phil was a farmer and rancher all his life, at times farming 500-plus acres and running 50-plus cow/calf pairs. His paying job was supervisor of shipping at Plum Creek Lumber Company, where he retired after 37 years of service. Phil was always involved in his kids' and grandkids' lives, as a 4-H leader and mentor. He was neighborly, friendly and ready to lend a helping hand. He was never afraid of a challenge or hard work, more often than not, putting his neighbors' and friends' needs before his own.
Phil loved his cows and, more recently, feeding and watching his hummingbirds. He was a member of the Whitefish Moose Lodge and was dedicated to the 4-H program. Some of his hobbies included dancing, reading, listening to old country music, visiting with friends and neighbors, playing the fiddle, banjo, accordion, or piano, and watching WWII history or old westerns. Prior to his marriage to Judy, Phil proudly served our nation in the U.S. Army, 82nd Airborne Division.
Phil is survived by wife of 60 years, Judy M. Olson (Mork, of Havre); son, Chris Olson of Bremerton, WA; daughter, Connie Wilkerson (Tim) of Spirit Lake, ID; son, Casey Olson of Columbia Falls, MT; daughter, Carol Erickson (Bryan) of Columbia Falls, MT; 11 grandchildren; six great-grandchildren; sister, Mildred Meyers; and many nieces and nephews. In addition to his parents, Phil is preceded in death by three brothers and one sister.
Phil's memorial will be a casual potluck harvest dinner on Saturday, Sept. 16, 2023, at 4 p.m. at the Olson family farm, 1781 Conn Road, Columbia Falls, MT 59912. To send online condolences, please visit www.columbiamortuary.com.
Recent Headlines
---