Ane Petersen Shields, 71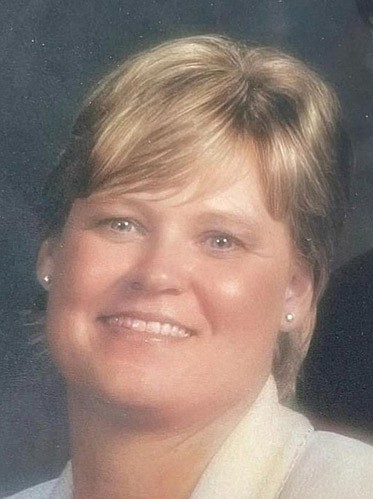 Ane Petersen Shields passed away on July 23 surrounded by her loving children in Phoenix, Arizona at the age of 71. Ane was a strong and loving mother, daughter, sister, wife, friend and grandmother. Ane made her final transition after a long and courageous battle with cancer that reflected her incredible strength and fight for life despite difficult circumstances — a defining and inspiring quality of Ane's beloved by so many.
Ane was born on March 5, 1952 in Beatrice, Nebraska. Her family lived in Dewitt where she spent her childhood with her parents and two brothers. Ane's grandfather, William Petersen, a Danish immigrant, founded Petersen Manufacturing Company and was an instrumental influence in Ane's life. Ane spent childhood summers at Camp Lake Hubert in Minnesota and remained a supporter of the camp her entire life.
Ane is survived by and will be lovingly remembered by her husband of 26 years, Earle Robert Shields; her children Robert John Patterson (wife Mariah Leigh Patterson), Jessie Lynn Patterson, and grandchildren Colt Robert Patterson and Jett Richard Patterson. Ane is preceded in death by her children — twin daughters Jackie Lew Patterson and Karen Christine Patterson, son Casey Lee Patterson, and daughter Kathryn "Kate" Ane Patterson. Additionally, she is preceded in death by her parents Richard H. Petersen Sr and Virginia Petersen and her brothers Allen D. Petersen and Richard H. Petersen Jr.
Ane attended the University of Montana in Missoula where she earned her Bachelors of Business and applied her business acumen to her career in her family business. She moved to Whitefish, Montana in the 1970s and was an integral part of the Whitefish community for a long chapter of her life where she raised her children and shared a full life with her dear friends. Her friends will miss her big spirit, steadfastness, infectious laugh, and kindness she brought to so many. She left a big impact in the Whitefish golf, roping, and horse community where people knew Ane to be a loyal person with a witty sense of humor and realness that created and fostered deep and lasting friendships. Additionally, Ane leaves behind a rich set of friendships and loved ones in Missoula, Montana that she built with her beloved husband Bob after moving there in 1995 that included many full years spent in the community of the Missoula Country Club.
Ane had many passions in life including spending time with her deeply loved pets, reading, raising horses, golfing, spending time with her husband, playing word/brain games, and volunteering/giving back, but nothing brought her more joy than being a mother and grandmother. The love and pride in her children was known by all who knew her and her open expression of her love for them and their accomplishments in life was something she beamed with pride. Being a grandmother and watching her grandsons grow into incredible young men and thrive in the Montana cowboy life that she held so close to her heart was perhaps her greatest joy.
Ane was a strong but sentimental person who understood the finiteness of life. Ane lived a life walking the path of grief and walking the path of compromised health — and despite all this, she continued to fight and choose a life of love, compassion, and warmth. She inspired many by the way she lived her life. One can imagine that Ane would want to pass along her passion for life, her deep understanding of the preciousness of life, and remind those around her that no matter how difficult the path may be that you walk along in this lifetime — to choose the sweetness in life, to choose happiness, and mostly importantly, to choose love. Ane once posted a picture of her kids online and wrote below the picture, "Things that make my heart feel big." Ane would want us all to remember to surround ourselves with things that make our hearts feel big.
Ane will be dearly missed by all those whose lives she touched and inspired.
A memorial will be held at the Missoula Country Club on Monday, Aug. 21 from 4-7 p.m. Any questions for Whitefish friends please text Carole P. at 406-250-4513.
In lieu of flowers, donations can be made to the Inflammatory Breast Cancer Research Foundation.
Recent Headlines
---