Russell Giesy, 72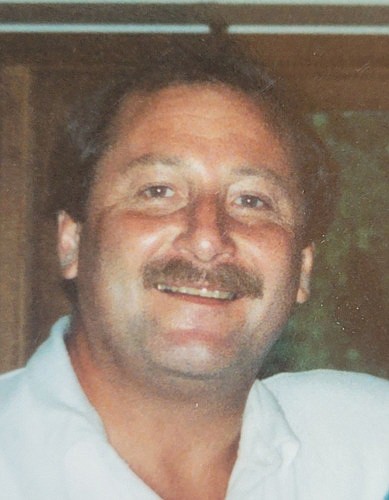 R.D. passed away quietly at home in Whitefish, on July 17, 2023, after a 9-year battle with lymphoma.
He was born Dec. 16, 1950, in Missoula, Montana to Russell and Ruth Giesy, unexpectantly, as they were traveling from their home in Whitefish to Corvallis. Ruth said it was a sign from the beginning that he was going to be difficult.
R.D. graduated from Whitefish High School in 1969, and that fall, enrolled at Western Tech in Denver, Colorado, earning a certificate as an Electronics Technician. On May 3, 1972, he reported to duty with the Army and was deployed to Bamberg, Germany. R.D. earned the National Defense Service Medal and Marksman M16 recognition. He was honorably discharged in September of 1973 and continued his commitment, serving in the Army Reserves.
Upon returning home to Whitefish, R.D. worked for the Forest Service and other local businesses beginning his career with BNSF in 1976. He rose through the ranks, and in 1999, earned his engineer's certificate. After 37 years of service, he hung up his lantern and retired on Sept. 29, 2013.
In April of 2001, he married Lee Ann Schwegel and gained a son, Tevis. That December, their son Kieven was born, and his family was complete.
R.D. was preceded in death by a niece Marissa Giesy, his parents Russell and Ruth Giesy, and his best friend, Ben Sagen.
R.D. leaves behind his wife Lee Ann, sons Tevis and Kieven, bonus daughter Braya, brother Roger and wife Karen Giesy, all of Whitefish, and numerous extended family members and friends.
R.D. believed in walking to the beat of his own drum and doing things his way, in his own time. He could be stubborn as a mule and drove us crazy at times, but he was also generous to a fault. He was not afraid to show emotion, and he loved deeply and lived hard. We feel certain that he is wreaking havoc in Heaven, together with Ben, as they did here on Earth.
Memorial services with military honors will be held in Whitefish on Aug. 19 at 1 p.m. at the Whitefish Moose Lodge.
Turtle, thank you for loving us, you will forever be in our hearts. Our memories of our life with you will help fill the void in our family that your leaving left. We will always love you.
To send online condolences to R.D. please visit his tribute page at www.austinfh.com
Austin Funeral & Cremation Services in Whitefish is caring for the family.
Recent Headlines
---