Robert McLeod, 87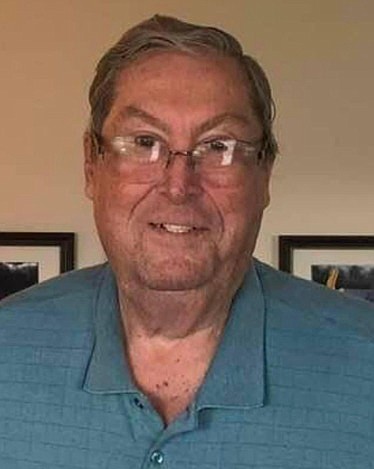 Robert Norman McLeod, 87, of Bozeman, Montana passed away surrounded by family on Friday, July 21, 2023.
Robert (aka Bob) touched the lives of many and was known by endearing nicknames, including "Governor," "Coach," and "Boom." He was affectionately referred to by his grandchildren as "Dad-Bob."
Bob was born on Nov. 25, 1935, in Belt, Montana to Albert and Norma (Nelson) McLeod. He attended Fairfield High School, where he went to Boys State his senior year and was elected governor. He was also selected to play in the Montana East-West Shrine game. Bob then went on to attend Western Montana College in Dillon on academic and athletic scholarships, where he played baseball, basketball and football, and was known as "Big Bad Bullet Bob."
June 1, 1958, Bob was drafted into the U.S. Army during the Eisenhower Peacetime Draft and stationed at the Ordnance Guided Missile School at Redstone Arsenal in Huntsville, Alabama. Shortly after, on Aug. 31, he married Rita Mozer of Dupuyer.
After Bob left the military, he and Rita settled in Whitefish, Montana where he worked for many years at Whitefish High School (WHS) teaching biology, math, science and driver education. He also dedicated countless hours to coaching young athletes and brought home the first Montana Class A State Boys Basketball Championship for WHS. Bob eventually served as the athletic director for WHS and was the first athletic director to be elected as president of the Montana High School Association Board of Control. He was also proud to be inducted into the WHS Hall of Fame.
Bob loved his family and sports, and coaching and socializing. He also enjoyed a good joke and laughing. His students know this well. Bob touched countless lives of family, friends and students, and he leaves behind a legacy that will forever be cherished by those who had the privilege of knowing him.
Bob was preceded in death by his wife, Rita, his parents, and his sister, Karen Volkman and brother, Jim McLeod.
He is survived by his daughters, Sheri Rose (Frank), Sandi Cooper (Tim), and Julie Cowan (Ron). He is also survived by his son, Doug McLeod (Jennifer); brothers, Jack (Dawn) McLeod, Gene (Tena) McLeod; seven grandchildren; and three great-grandchildren.
A celebration of Bob's Life will be held in the Spring of 2024 in Whitefish. Date to be announced.
In lieu of flowers, please consider donating in Bob's honor to the Whitefish Food Bank or your favorite charity, www.northvalleyfoodbank.org.
Arrangements are in the care of Dokken-Nelson Funeral Service. www.dokkennelson.com
Recent Headlines
---