John Highfill, 66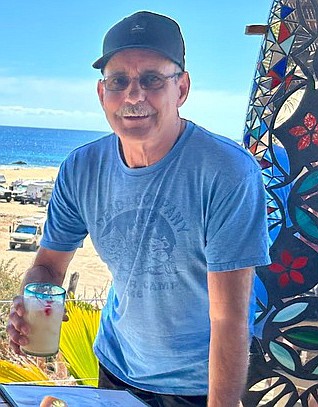 John Michael Highfill Sr., a beloved father, outdoor sports enthusiast and small business owner in Whitefish, Montana, died on March 20, 2023. He was 66 and spent his final days accompanied by his two children and several close friends at Logan Health Medical Center.
One of four siblings, John was born in Alameda, California, to Thompson and Jean (Lavery) Highfill on June 11, 1956. In 1966, the family moved to Grass Valley, California, a town in the foothills, just outside of Lake Tahoe, where John spent his childhood embracing the outdoors. An avid snow skier and water skier, he spent many summers camping and boating at nearby lakes but was especially fond of Bullards Bar Reservoir.
John graduated in 1975 from Nevada Union High School in Grass Valley and went to work as an apprentice for Young's Interior Flooring, a local installation business. John eventually went out on his own and started Highfill Flooring. In addition to his successful flooring business, John was a well-known bartender at The Live Wire and McGee's Bar in Nevada City.
John met Carrie Wood (Highfill) in 1988 and the couple married in October 1990. They had two beautiful children together, Kelsey Alyse Highfill in 1991 and John Michael Highfill Jr. in 1993. The couple divorced several years later but remained great friends.
In 2001, John moved to Whitefish, where he made many lifelong friends. He enjoyed skiing, fly fishing, river rafting and long tours across the northwest on his Harley-Davidson motorcycle.
John was a loving and outgoing person, always making friends and eager to lend a helping hand to those around him. Over the last decade of his life, John trained and mentored his son in the flooring business, and recently took a two-week vacation to visit his daughter, Kelsey in Mexico where she resides.
John was preceded in death by his sister; Brooks Ann Antonoff. He is survived by his two children, John Michael Highfill Jr. and Kelsey Alyse Highfill; his two nieces, Christine Caria, and Elizabeth Bennett; and his two brothers, Tom Highfill and Bob Highfill.
The Celebration of Life will be held at 1 p.m. on Saturday, June 10, at the Stillwater Bar north of Whitefish.
Recent Headlines
---