Robert "Mark" Meek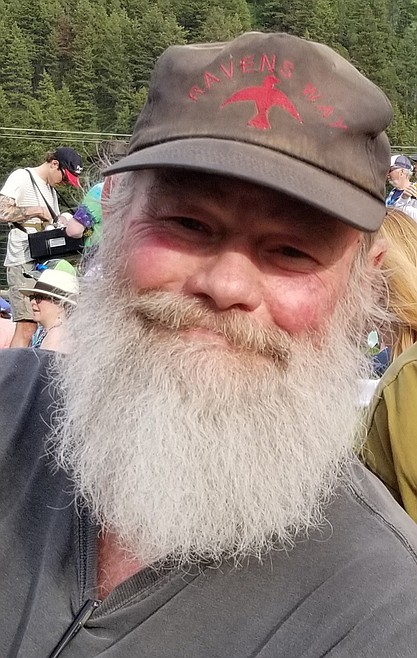 |
September 28, 2022 1:00 AM
Robert "Mark" Meek, age 69, of Whitefish passed away unexpectedly on the evening of Sept. 13, 2022, at his cabin in Star Meadows.
Born on Oct. 15, 1952, to the late Dr. Sydney and Kim Meek, Mark was raised in southern California with his older brother John. In his younger years, Mark studied Kenpo Karate with Grand Master David German, something he was very proud of. He sought adventure and wide-open spaces and left California after high school. His journey took him to the family's property in Star Meadows in 1973. Mark built a cabin in the meadow, next to Logan Creek.
Mark met Susan Webster in 1981. They were married and brought twin girls into the world in 1982. He always said being their father was his greatest accomplishment. He loved his girls more than anything in the world. He took Sue's son, Russell, in as his own and was proud to do so. Mark was a wonderful father — patient, kind, gentle.
Throughout his adult life, Mark worked in a variety of different occupations including logging, construction and as an autobody mechanic. He was talented in the fine arts and enjoyed making silver and turquoise jewelry as a young man. Later in life, he made Japanese swords for his loved ones out of old chainsaw blades. He had a passion for guns larger than the average Montanan and was a very skilled marksman. He enjoyed the outdoors and spent much of his free time exploring new areas of Northwest Montana. As a young man, Mark trained as a hardhat scuba diver and found skydiving exhilarating. Mark was incredibly intelligent and could often be found lost in a book. His love of reading gave him an insight and perspective of the world that was admirable. One of his favorite past times was to cook for those he loved. Mark was known to order pie and ice cream for breakfast and wasn't shy around cookies, particularly his favorite, oatmeal raisin. He loved the Grateful Dead and attended many concerts throughout his life, which brought him great joy.
He was a gentle man, kind to all he met. He always said, "it takes all kinds to make a world" and encouraged those around him to see the positive in every situation, saying "this too shall pass". He had a wonderful sense of humor and was known for his wit. He enjoyed the simple things in life. He has left this life far too soon and will be deeply missed by all that were blessed enough to know him.
Mark is survived by his daughters, Laura (Ned) Owen and Kat (Aaron) Lennick; grandchildren Nick Tagliareni, Hailey Tagliareni, Kimberly Owen, Ryland Lennick and Bridger Lennick; his ex-wife, Susan Webster; brother, John Meek and countless friends including John Baxter, Riley Kindle, Jerry Iverson, and Dave Fischlowitz. He is preceded in death by his parents, Dr. Syndey and Weleetha "Kim" Meek, and his son, Russell Tagliareni.
A celebration of Mark's life will be held at a later date.
To send online condolences, please visit www.columbiamortuary.com.
Recent Headlines
---