Rita E. Rayhill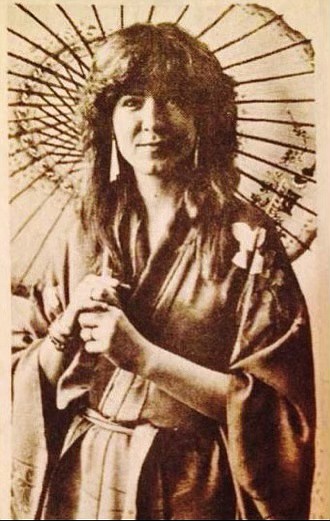 |
October 19, 2022 1:00 AM
Rita E. Rayhill was a loving mother, grandmother (Gaga), sister and friend. She passed away surrounded by family and friends in Whitefish, Montana, on Sept. 26, 2022, of natural causes, age 65.
She was born to Gilbert Rayhill and Virginia Stanko on May 2, 1957, in Atlanta, Georgia. She spent her youth following her father's military career in Georgia, Italy, and eventually Colorado. After completing high school in Colorado Springs, Colorado, she went to college at University of Colorado at Boulder to study agriculture. She found love in Whitefish, Montana, to Allen Clark and began her family and career there. She had two children, Casarae and Alyssa.
Rita loved spending time with family, friends, and traveling the world. Her passion for art and antiques came from her mother and she would spend time getting inspired by her surroundings through global travel, coffee table books, perusing thrift and antique stores, watching educational shows, and sharing stories over a beer or rosè with anyone she found interesting. Rita also loved listening to live music, spending time in her garden, watching Tom Brady play football, collecting paintings, french cuisine, dancing in the kitchen, and sharing a late-night laugh with her loved ones.
Rita opened Sappari, a highly-awarded downtown Whitefish boutique, in 1980. She was always dressed in her vintage pieces and she greeted guests for decades with a smile and advice on the latest trends and why one should always invest in retro fashion. Her fashion embodied her persona… she preferred to wear timeless black, but never shied away from a bold color or print.
Rita will forever be remembered for the twinkle in her eye, her love of fashion, music and pop culture, and above all else, her love of friends and family.
Rita is survived by her daughter, Casarae Clark Reveal; daughter, Alyssa Seemann; son-in-law, Michael Seemann; sister, Roxanne Rayhill; brother-in-law, Tom Strizich; brother Richard Rayhill; sister-in-law, Sally Rayhill; brother, Robert Rayhill; sister-in-law, Ramona Rayhill; three grandsons (Audric, Atticen, and Stokely); two nieces and three nephews. Rita is predeceased by her parents, Gilbert Rayhill and Virginia Stanko, and son-in-law, Michael Reveal.
A celebration of life is planned for the spring of 2023. In lieu of flowers, please consider donating to her late son-in-law's memorial fund: Gofundme.com/michael-reveal.
To honor Rita: continue to explore, learn something new daily, keep in touch with your friends, and always try to appreciate anything that "looks a lot like art", even if it's "bad art."
Recent Headlines
---