Fall Into Hockey program introduces girls to the ice
Players and coaches pose for a group shot at the Fall Into Hockey program this September. (Photo provided)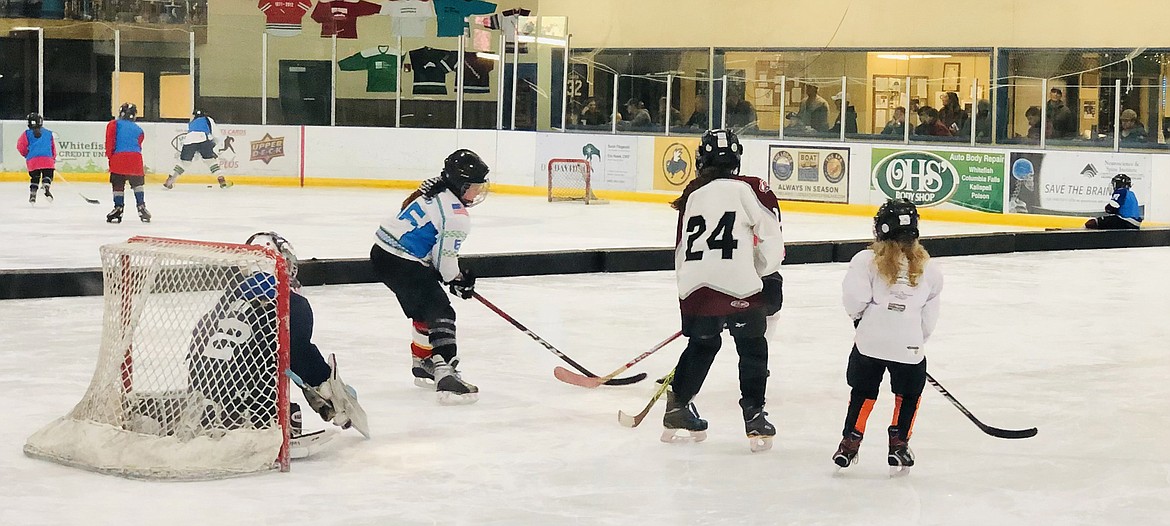 Girls play during the Fall Into Hockey program this September at the Stumptown Ice Den. (Photo provided)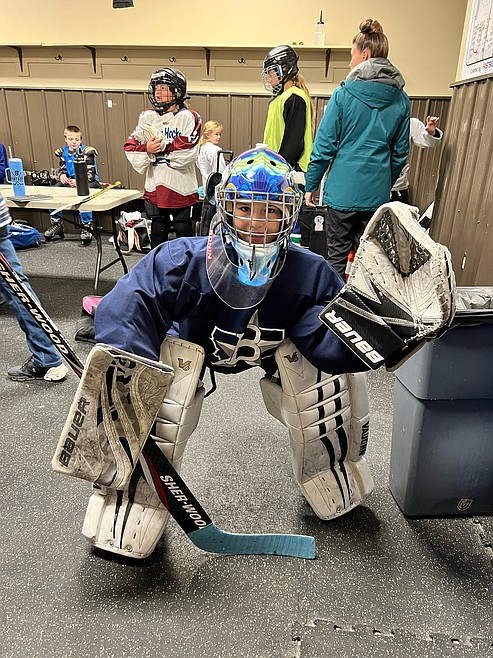 Eight-year-old goalie, Sienna Quinn, dressed out and ready to play at the Stumptown Ice Den during the Fall Into Ice program. (Photo provided)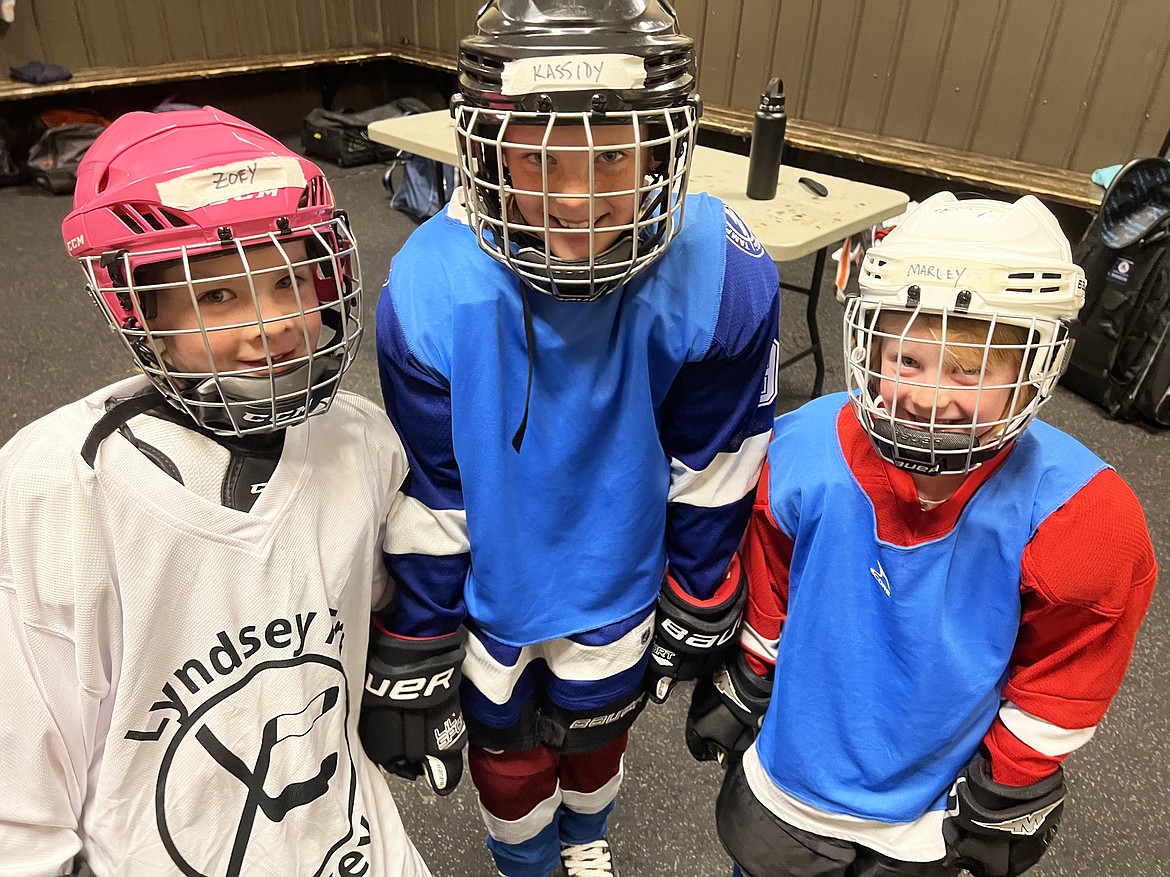 Sisters Zoey, Kassidy, and Marley Coleman are ready to take to the ice during the Fall Into Hockey program last month. (Photo provided)
Previous
Next
When you think of the International Ice Hockey Federation, a six-year-old girl, barely as tall as a scaled-down hockey goal is not likely the first image to come to mind. But it should.
USA Hockey's World Girls Hockey Weekend was Oct. 8 and 9 and it was also the finale of a hockey program in Whitefish designed to grow girls hockey in the valley.
The Fall Into Hockey program at Stumptown Ice Den aims to introduce girls to the sport and develop a more robust girls league. The program saw girls hit the ice two evenings each week in the month of Sept. and culminated with a mini-tournament and a bar-b-que party.
The finale of the program coincided with World Girls Hockey Weekend, a campaign from USA Hockey that works with organizations all over the country who are building the sport of girls hockey. According to USA Hockey, girls and women's hockey participation has grown by 34% in the last ten years.
"The goal is to build awareness for girls hockey," said program co-founder and coach Lini Reading. "We have a bunch of new kids giving it a try. We've always had a really good turnout for Fall Into Hockey."
This year, 29 girls registered for the program and eight players from the 14U and 19U programs served as student coaches for the younger girls, aged 5-10.
"All girls hockey in Whitefish started in 2009," said Reading. "Shortly after that, in the interest of building girls hockey and making more girls aware of the possibility of girls hockey, we started Fall Into Hockey."
Reading along with Essie and Henry Roberts started the Fall Into Hockey program around 2012 and have seen kids grow with the sport. Some have become successful players at higher levels, including one national team player whose love for the game began in Whitefish.
Glacier Hockey Association and Flathead Valley Hockey Association help make trying the sport easier by maintaining gear rooms and offering inexpensive rentals to outfit a player for a season.
"When we first started hockey in the valley, 19U was whatever girls were playing," Reading recalls. "The first year we took girls to state, there were at least two girls (on the team) who were barely 10 years old. There was a real variety of ages."
Now, with more kids interested in playing, it is possible to make divisions so the same age and size players are together. By 2014, Montana went from having only 19U leagues for girls to having 14U and 19U leagues.
When kids start playing hockey, they can begin with the Hotshots, a learn-to-play program on the ice in Whitefish. They can then graduate to Mites, Squirts and Pee Wees. Bantams and Midgets are junior high and high school level divisions.
Reading said some girls play with Hotshots, Mites and Pee Wees and stick with co-ed hockey throughout their careers. More typically, she adds, a lot of families don't want their girls in checking hockey, so at the Bantam level (ages 13 and 14), which is when checking starts, many girls play in the girls league.
An accomplished coach, Reading said the key to her philosophy about getting interested kids hooked on a sport is to have a blast. She said, no matter the sport, as long as the player is having fun at it, they will want to play again, and that is the goal.
"Make 'em love it first and then they want to do more work, they want to push a little harder, they want to learn… " she said. "So that's what it's all about."
Girls hockey is growing in the valley and the record of that growth can be seen in photographs in the Stumptown Ice Den.
"There are pictures in the rink of every single girls team from 2009 (to the present), and it's so cool," she said. "It's been so awesome to see it grow."
For more information about girls hockey contact Ryan Ulvin with the Glacier Hockey Association online: www.glacierhockey.org
For information about Fall Into Hockey, contact Lini Reading via email: linireading@me.com or
Chris and Rachelle Grant at: ChrisGLGrant@gmail.com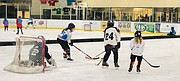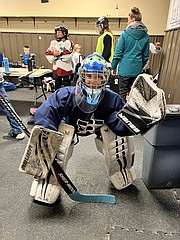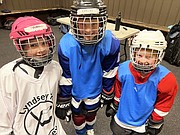 Recent Headlines
---