In a Nutshell: Skyrocketing demand for food assistance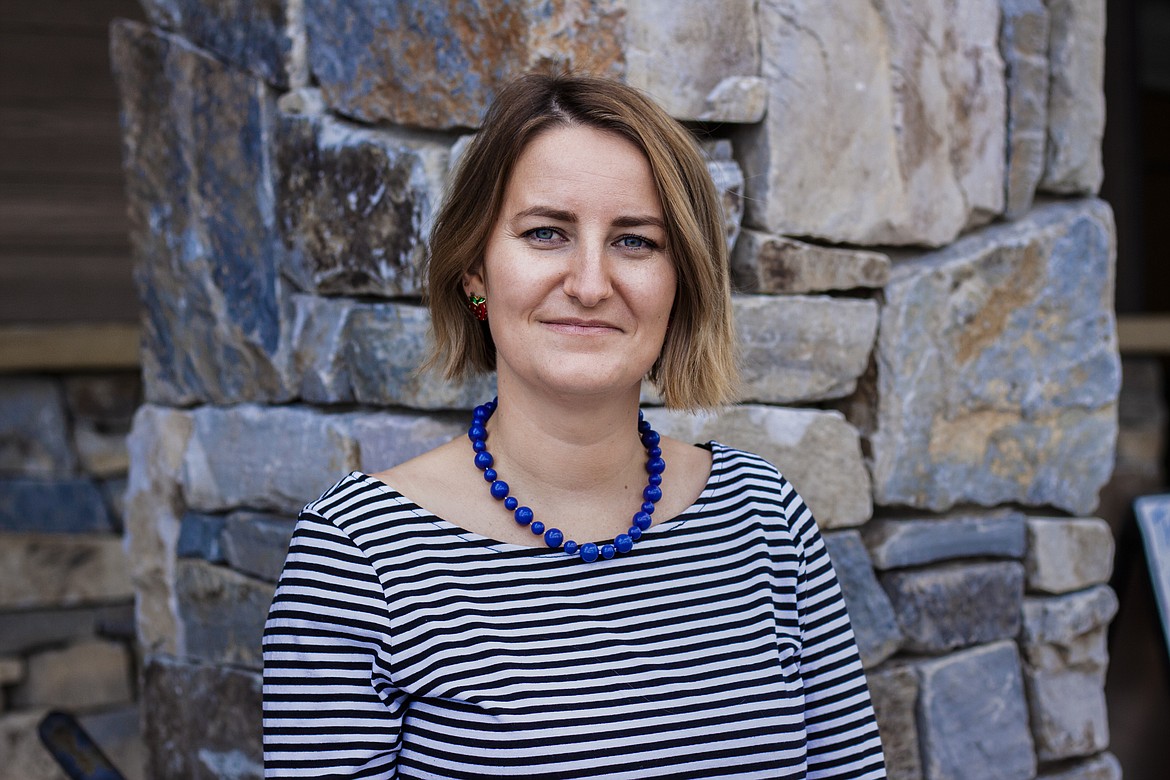 Sophie Albert is the North Valley Food Bank's executive director.
by
Sophie Albert
|
November 30, 2022 1:00 AM
The year has gone by quickly. With each passing month, North Valley Food Bank (NVFB) served a record number of individuals needing food assistance. Most recently, in October, 1,590 different people sought assistance on behalf of themselves and their families. We have experienced an 81% year-over-year increase in pantry visits from 7,468 in 2021 to 13,483 in 2022. Further, this number is 48% higher than our visits at the height of the pandemic. While we live in a cycle of continuously updating statistics and trying to get enough food in the door for the week ahead, it is easy to forget what these numbers mean for our community.
When community members struggle to provide for their families, they first cut back on their food budget rather than missing payments for rent or utilities. Often parents tell us that they eat less to ensure their kids are well-fed. Not only did customers come to NVFB more often in 2022, but we also saw 700 new households year-to-date. Many struggle more now than they did during the pandemic because of inflation, increasing food prices and high housing costs. Based on the latest Consumer Price Index (CPI), the cost of food consumed at home has increased 13% between September 2021 and September 2022.
Last week, a woman signed up for assistance. She shared her challenges with me, while crying in my office. She told me that she was diagnosed with cancer a year ago and has received aggressive treatment. As her medical bills mount, she is unable to work due to her treatments. Her social security payments are barely enough to cover rent in a shared apartment. Instead of focusing on healing, she worries every day and has been overwhelmed by her increasing expenses. It is difficult to witness this stress level in many of our neighbors.
Our food bank partners across the state have experienced a similar surge in demand. Data from the Montana Food Bank Network showed that total food bank visits have increased by nearly 60% since last year. One in 12 Montanans lives in food insecurity. The cold winter season, high energy costs, and a relatively high CPI will almost certainly further increase this statistic.
We are grateful to everyone who stepped up and helped us feed more than 500 families this Thanksgiving alone. We are also, once again, reaching out to our wider community and ask you for your help to ensure all our neighbors have a full plate this holiday season. If you would like to volunteer, consider signing up for one of our 80 weekly volunteer shifts. If you would like to buy some additional groceries for your neighbors, we welcome donations of hams, yams, and other holiday staples. If you would like to support us with a monetary donation, know that you help us provide 40,000 meals to our community monthly. We are deeply grateful for all of you. Happy holidays!
Sophie Albert is the executive director of North Valley Food Bank. Albert provides insights into happenings at the food bank, rural food insecurity, stories of the community and more in the monthly Whitefish Pilot column titled, In a Nutshell.
Recent Headlines
---