Send in your Big Mountain memories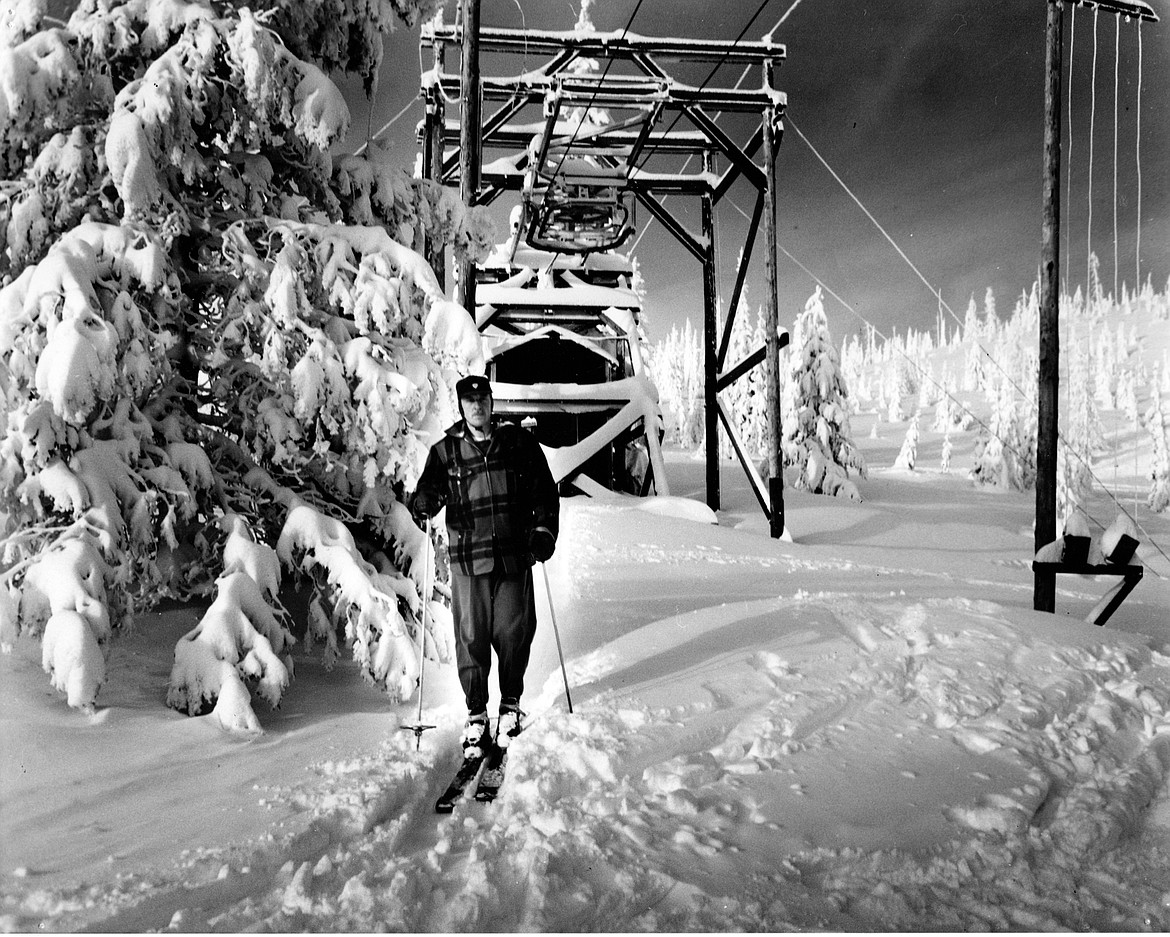 Ed Schenck at the top of the T-Bar lift on Big Mountain. (Courtesy Flathead Valley Ski Education Foundation)
Whitefish Mountain Resort is celebrating its 75th anniversary season this winter. As the season quickly approaches, the Whitefish Pilot is putting together an article that will celebrate 75 years of our home ski hill.
The Pilot is requesting you — yes you reading this — to send in your favorite memory (or memories) on The Big Mountain. We appreciate your participation and you can look for your memory to be in the article or featured in the Pilot throughout the season.
In addition to your favorite memory, please include your full name, the city and state you live in and how many seasons you've spent skiing or snowboarding on The Big (you can estimate if needed). Word count should be between 50 and 100 words.
Please email your memory to editor@whitefishpilot.com anytime. You can also call the office at 406-862-3505 to talk to Editor Whitney England through the rest of this week and on Monday. Regular mail is OK too, 312 E. 2nd Street, Whitefish.
Thank you for helping the Pilot celebrate skiing on The Big over the last 75 years.
Recent Headlines
---