Best Atmosphere - Bonsai Brewing Project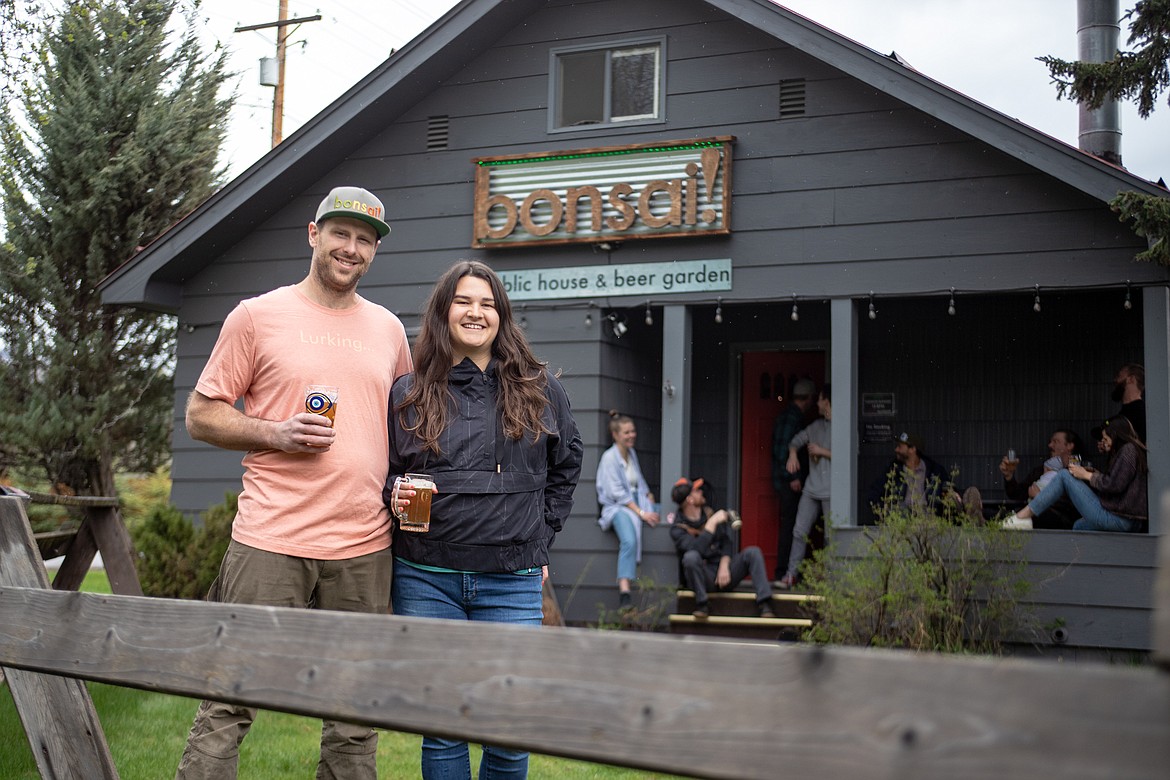 The mood at Bonsai Brewing Project has always been inviting, from its early days in an awkward but funky location to its current pub-like setting with a large welcoming yard on Wisconsin Avenue. Owner-operators Keela Smith and Graham Hart's hometown hospitality has made Bonsai one of Whitefish's favorite places to hang out for eight years now.
"Graham and I both grew up here in Whitefish, born and raised, and a big part of our background is throwing house parties and block parties," Smith said. "We want Bonsai to feel like a house party every day."
For many in Whitefish, Bonsai's beer garden is like the community's backyard. It is a welcoming place with good food and great beers. In this year's Best of Whitefish contest, Bonsai won for Best Atmosphere.
"We always just want to have a place for people to gather, feel at home, feel safe," said Smith. "You could come alone and meet a bunch of friends or come alone and read a book and not feel like an outsider or out of place."
Smith and Hart put just as much care into the environment as they do the brewing; they see themselves in the entertainment industry, not just the service industry.
"We put care into it so you feel comfortable and it still feels cozy at the same time," Smith said. "It can get crowded but people find a way to join others' tables or include someone else."
Bonsai's team, both the back and front of the house, elicits pride from the owners. They believe their staff does a great job at making guests feel welcome and included.
"We want to know people that come in, whether they live here full time or are just coming through town for a weekend… and hope they come back because they had a good time," Smith expressed.
Smith and Hart have several friends who are artists and their work adds to the atmosphere at Bonsai. There are paintings on the walls, statues in the beer garden and nifty music in the air.
Although beer is their priority, Bonsai opened their kitchen several years ago and they strive to make everything from scratch.
"We want to keep true to ourselves and what growing up in Whitefish meant to us and what it meant to be in someone's backyard, hanging out," Smith said. "Maybe my favorite part of living in a small town is being able to cruise over to someone's backyard for a beer or a barbecue."
Recent Headlines
---