Allyce Mae Street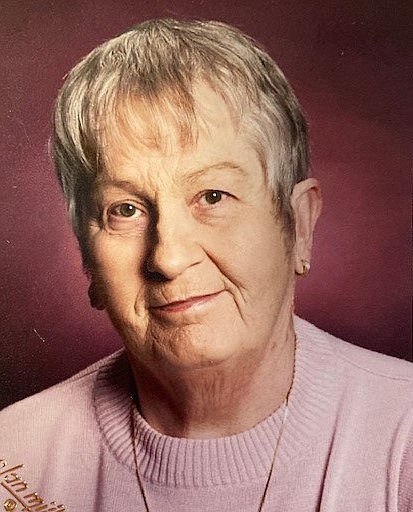 Allyce Mae Street, 90, passed away peacefully on January 2, 2022, at her home with her long time friend and caregiver, KC, by her side.
Allyce was born to Ephriam and Sadie Street on April 15, 1931. She grew up in a large family that loved Whitefish and made many memories being involved in the community and spent time at Whitefish Lake and Big Mountain Resort.
Allyce worked for the railroad for over 40 years in several positions in the office. She held offices in Eastern Star. She had many memories from her travels and she held dear those memories and the friends she made until the end of her life. Allyce was an active member of The First Presbyterian Church and served diligently on many committees. She was active in The Saddle Club, North Valley Hospital Guild and bowling league for many years.
Allyce loved to entertain and hosted many dinners in her home and at her cabin on Whitefish Lake. If you were an acquaintance of Allyce you know she loved to bake and you were undoubtedly blessed with huckleberry bread in the summer and a large assortment of Christmas cookies, rosettes, and party mix in the winter. Besides her baking, she always had a basket of projects sitting by her chair. Knitting, embroidery, cross stitch, and her annual calendars that she started making for friends and family in winter kept her hands busy. Besides serving in the community she had a servants heart at home, too. She helped her parents, sister and brother by caring for them with meals and rides to doctor appointments so they could continue to live at home.
Allyce was fun and outgoing and had many long time friends. KC Slikkerveeer was a very special friend to Allyce. You might say their friendship was a divine appointment. It started out with Allyce and a heart tug to help someone new in town and KC turned into a long and loyal friend who provided loving care and companionship until Allyce's final breath.
Allyce was preceded in death by her infant twin brother, Allen Ray; her parents, Ephriam and Sadie Street; brothers, Merle, Russell and Harold; and sisters, Thelma Smith and Marvel Logan. She is survived by many friends, 11 nieces and nephews and their families.
A memorial service will be held April 9, 2022 at the First Presbyterian Church in Whitefish at 11:00 a.m. with a light lunch and fellowship to follow.
---