Twins come up short in Sapa-Johnsrud Memorial tourney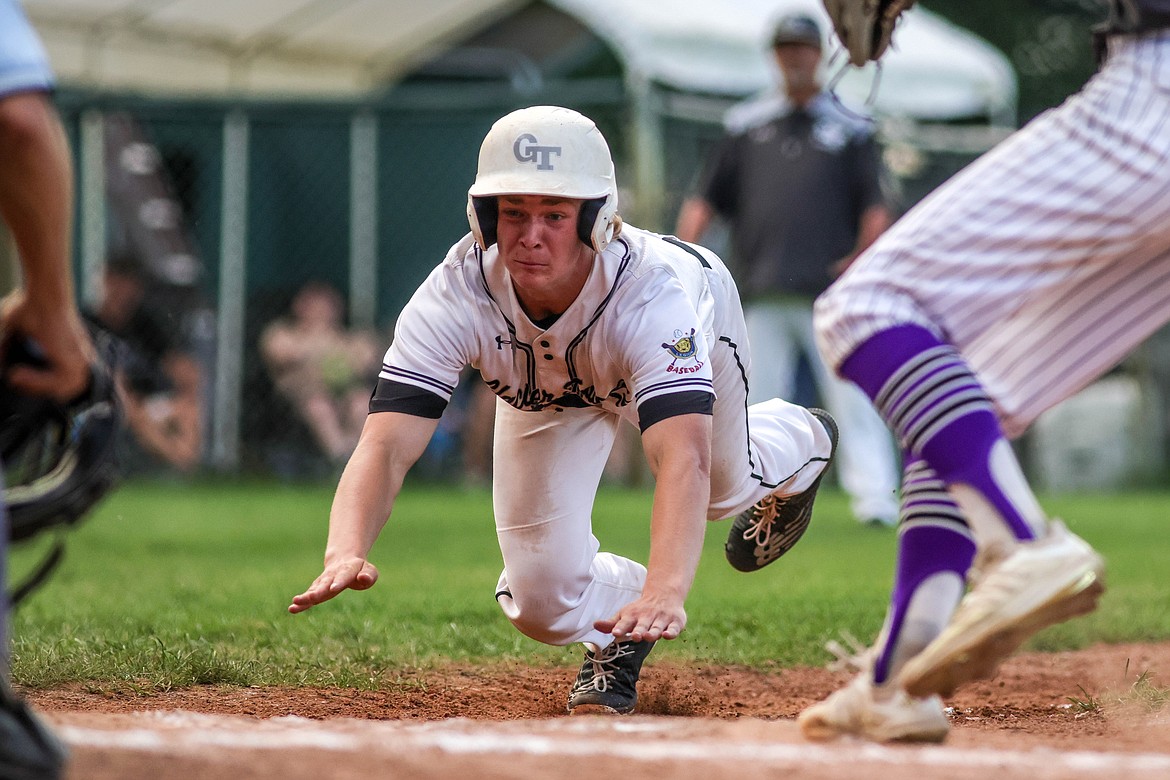 Jacob McIntyre slides into home plate at Memorial Field on Thursday. (JP Edge photo)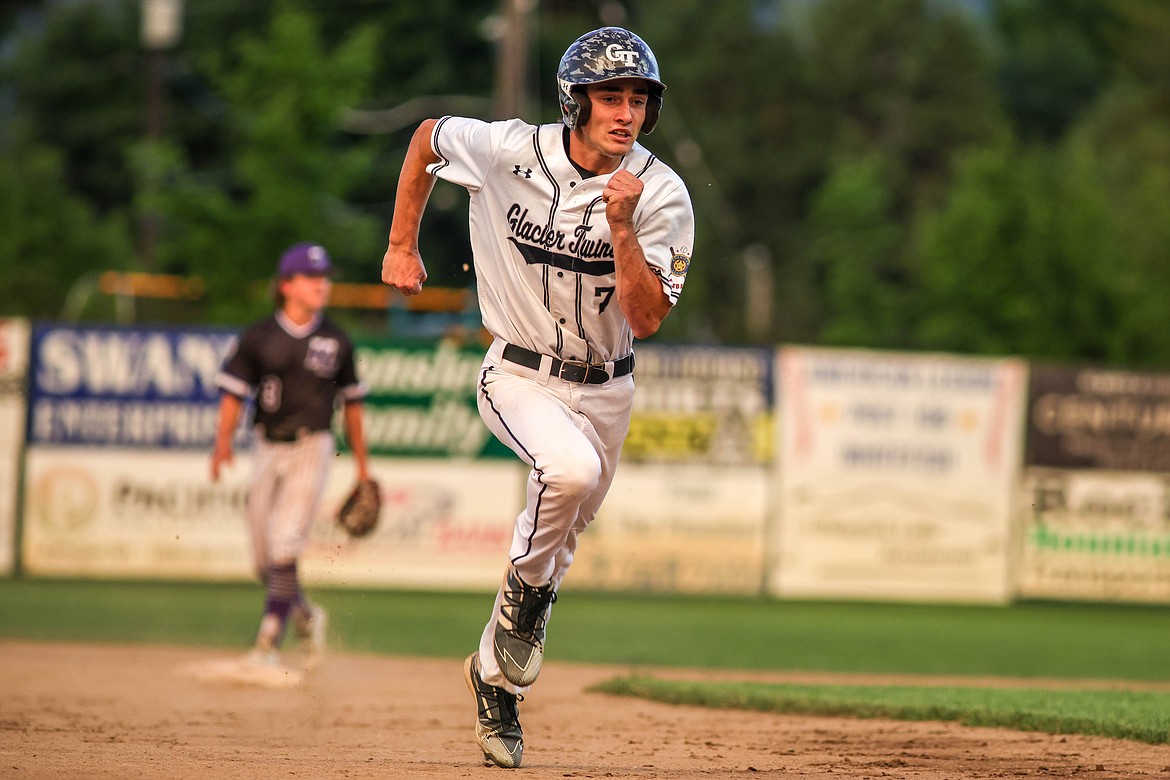 Kellen Kroger runs for home on Thursday at Memorial Field. (JP Edge photo)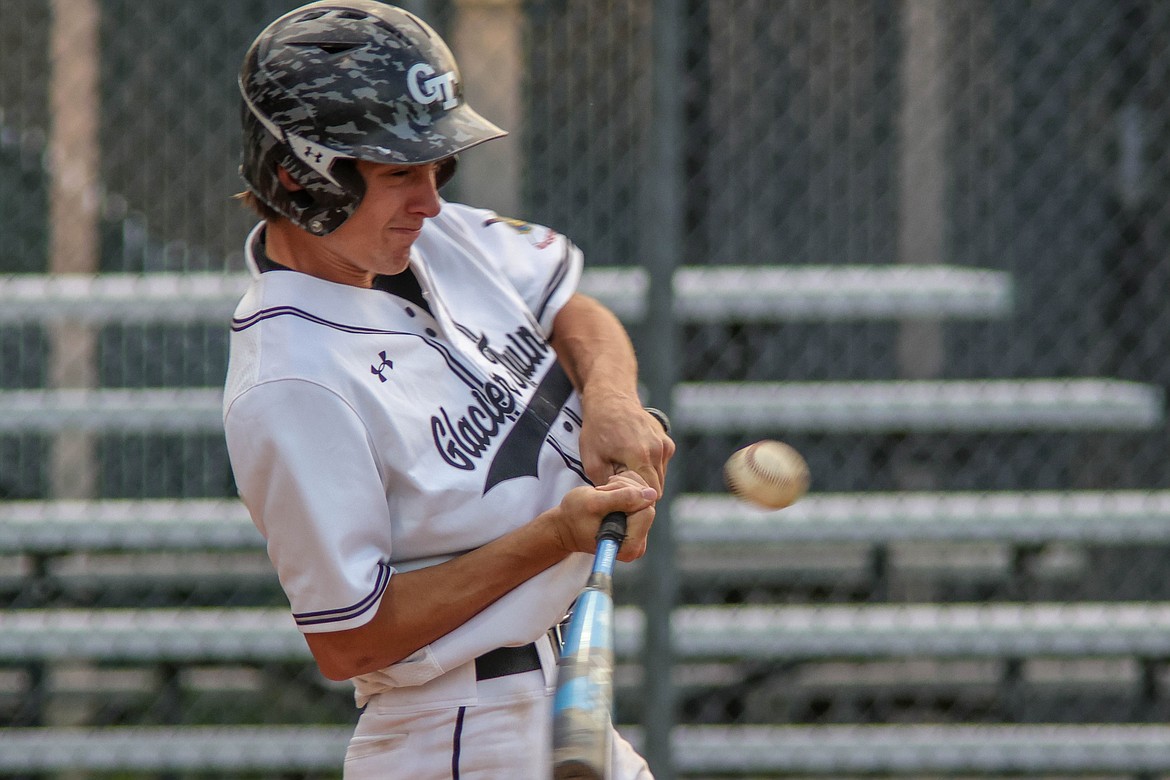 Kellen Kroger takes a swing for a base hit on Thursday at Memorial Field. (JP Edge photo)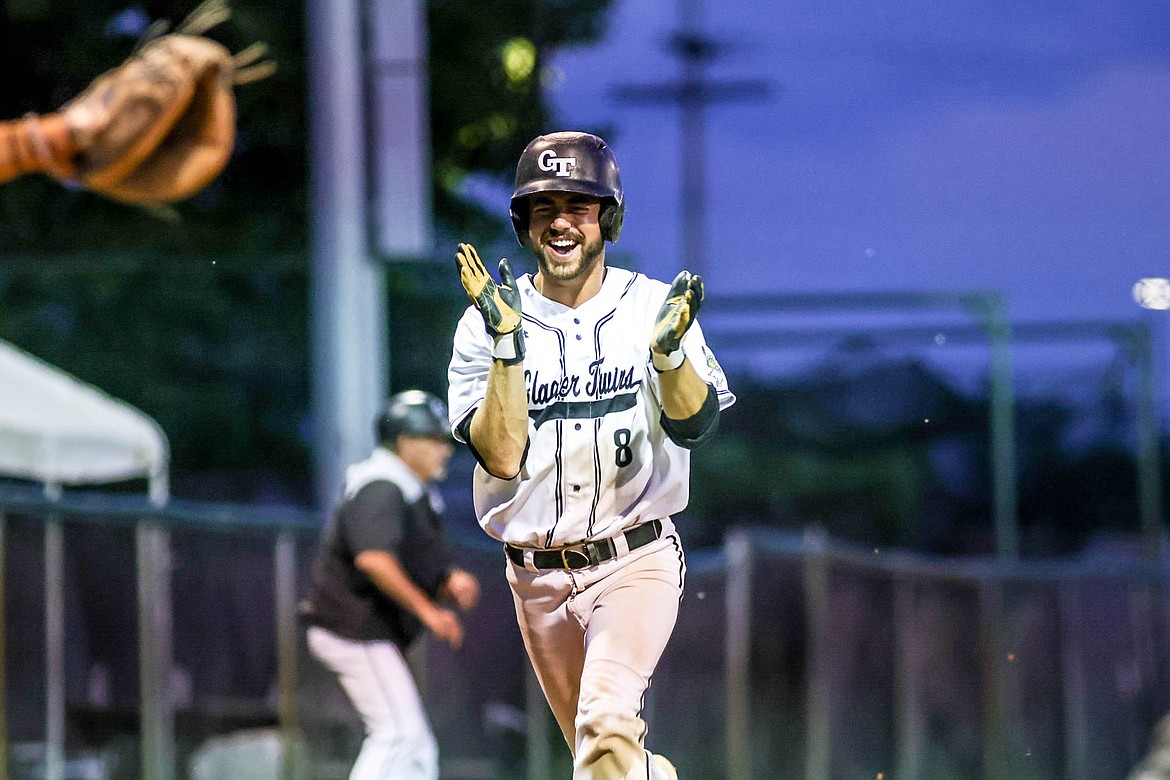 Mason Peters celebrates a score before crossing home plate at Memorial Field on Thursday. (JP Edge photo)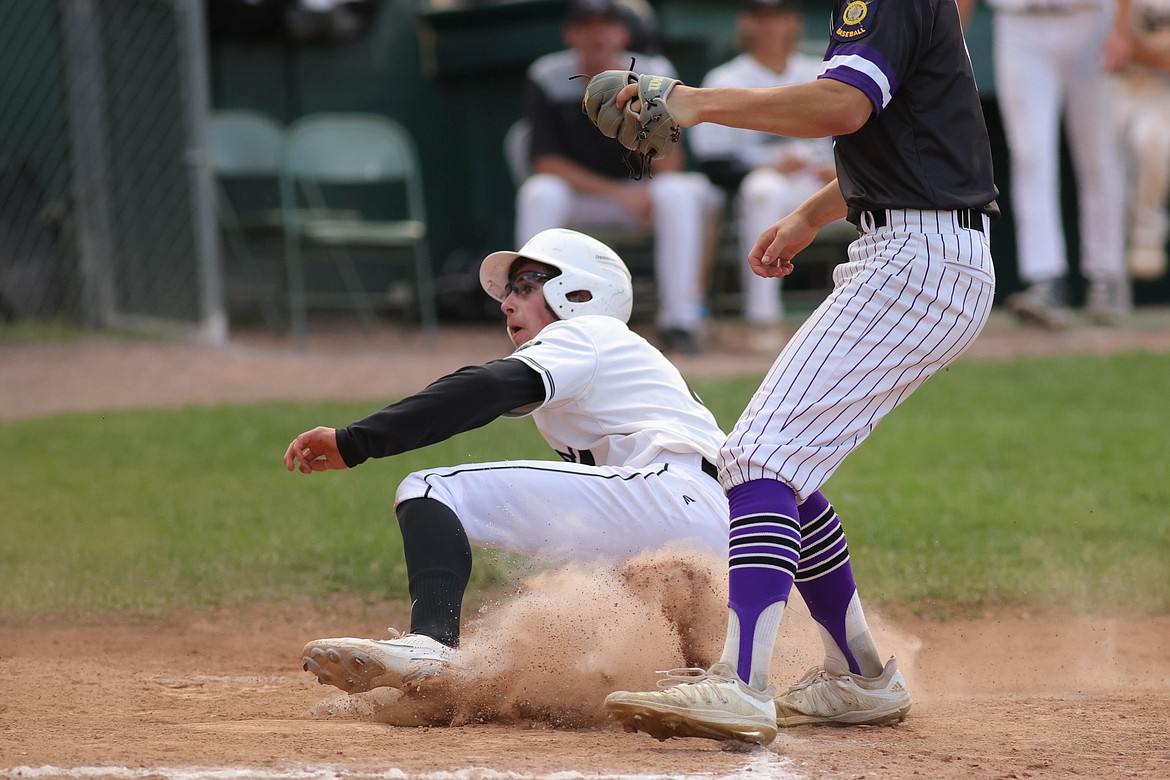 Hayden Meehan slides into home plate at Memorial Field on Thursday. (JP Edge photo)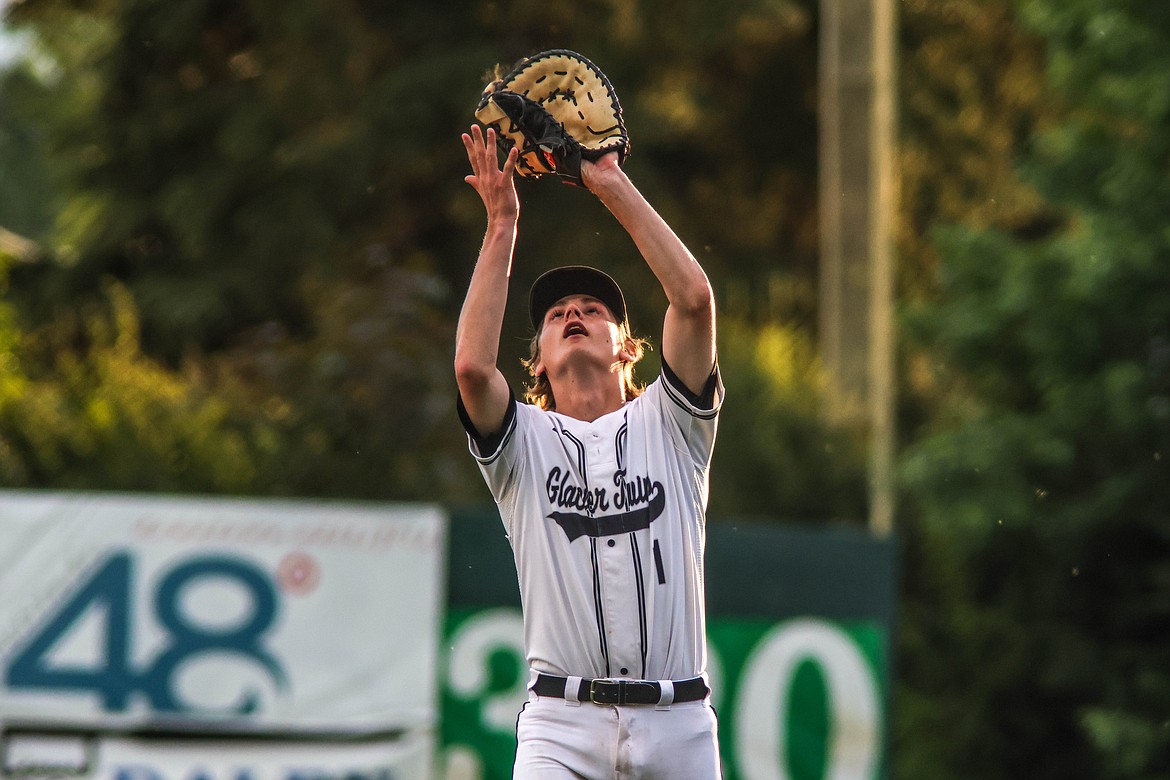 First base player Stevyn Andrachick reaches up for a fly ball at Memorial Field on Thursday. (JP Edge photo)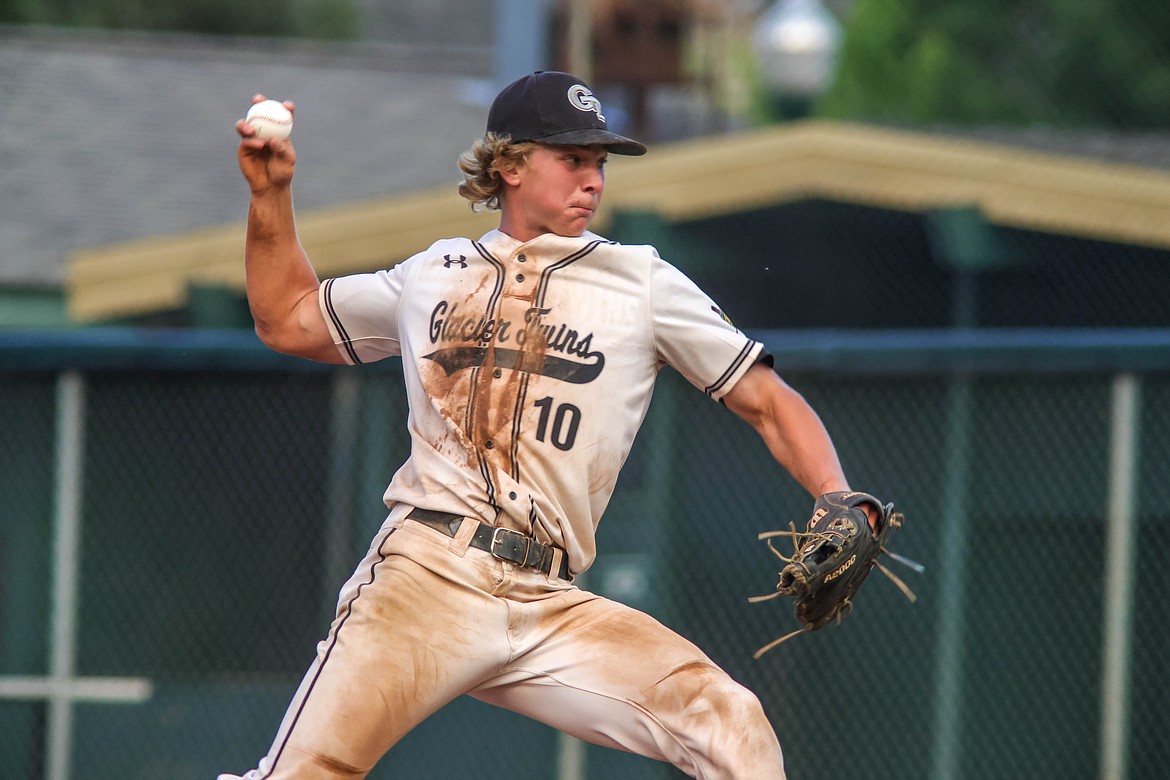 Jacob McIntyre pitches against the North Lake Mountaineers on Thursday at Memorial Field. (JP Edge photo)
Previous
Next
The Glacier Twins earned a spot in the championship game of the Sapa-Johnsrud Memorial tournament in Whitefish on Sunday but unfortunately came up short in the game.
The Twins fell behind early and couldn't recover against the Coeur d'Alene Lumbermen — the Lumbermen won 8-0 in five innings.
In the game, the Twins struggled to get anything going offensively. A highlight for Glacier was a hit by Stevyn Andrachick in the fourth inning, but the Twins couldn't score any runs from it. The Lumbermen put one run on the board in the first inning, then from the third through sixth innings piled on seven more including a four-run sixth to seal the game.
The Twins went 3-1 throughout their home tournament, hosting a game each evening Thursday through Sunday.
Glacier led off the tournament with an 11-2 win over the Northern Lakes Mountaineers. During the game, the Twins took the lead in the top of the fourth inning when Owen Shilling grounded out, scoring two runs. Jake McIntyre also scored on a wild pitch to give Glacier a 4-2 lead. The Twins added another score in the fifth and further extended it with a 6-run sixth inning.
McIntyre pitched nearly five innings and allowed five hits while striking out eight players.
On Friday, the Twins put up a 7-run third inning against the Northern Idaho Lakers to take a commanding lead and eventually win 12-5. The offense was led by AC Chilson, Stevyn Andrachick, Mikey Glass, Dayne Tu, Hayden Meehan and Kellen Kroger who all sent runners across the plate with RBIs in the third inning.
Saturday was another big win for Glacier, 14-4 over Libby, to set up the championship game for Sunday evening. The Twins were led offensively by Mikey Glass who drove in four RBIs on two hits. The Twins racked up 12 hits in total against the Loggers.
The Twins are now 27-8 overall this season.
The Legion Baseball regular season wraps up this week. The Twins were set to play the Loggers again on Tuesday after press time. Then they will host the Bitterroot Red Sox for senior day on Sunday, July 17, at 1 p.m. for their final regular season games.
The District tournament will be in Kalispell on July 21-24 and State is in Belgrade beginning on July 27.
Recent Headlines
---