Whitefish's Maggie Voisin qualifies for third Olympics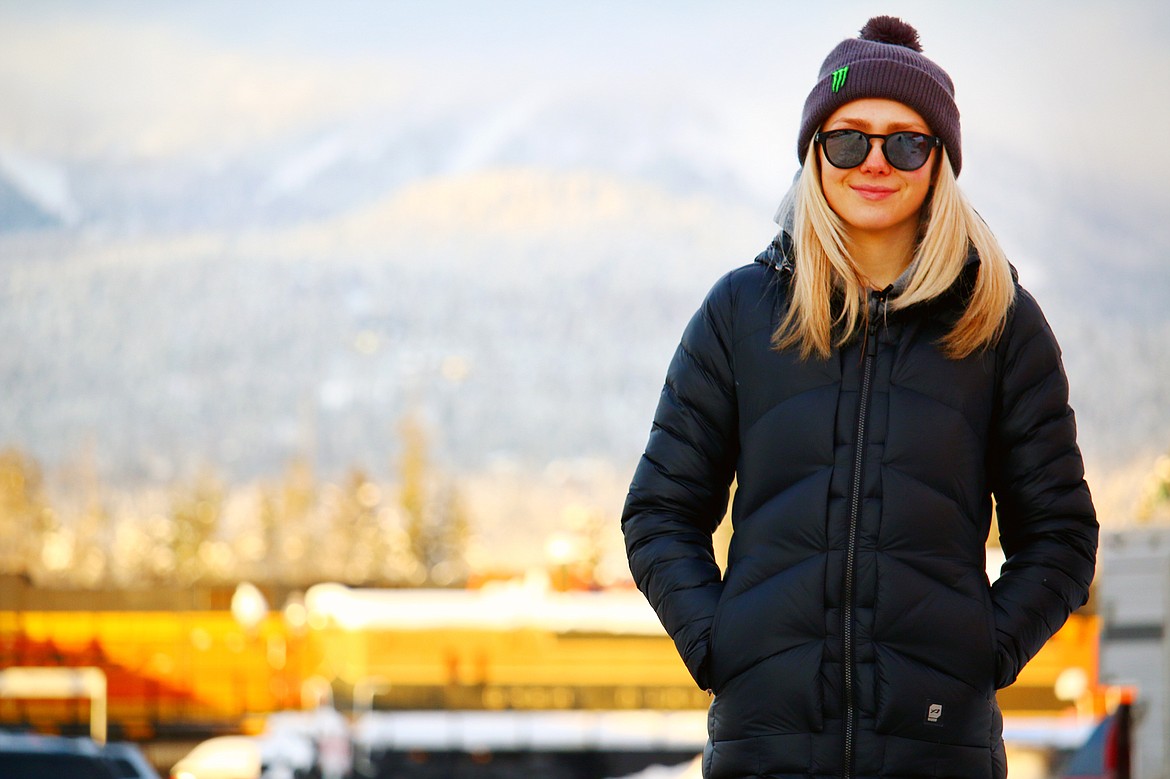 Maggie Voisin in downtown Whitefish. (Photo courtesy Brian Schott)
|
January 10, 2022 12:00 PM
Whitefish native Maggie Voisin will be heading to her third Olympics after clinching her spot at the U.S. Grand Prix at Mammoth Mountain Resort on Sunday.
Voisin needed to earn a podium finish to make the U.S. Olympic Freestyle Ski Team for the 2022 Beijing Olympics.
The pro freestyle skier had a rough first run in the women's slopestyle finals landing her in second-to-last place. But on her second run through the course, Voisin was able to put down a score of 90 to be the top U.S. finisher and take third in the event. Finishing in first was Kelly Sildaru from Estonia and in second place was Ailing Eileen Gu representing China.
Voisin also competed in the 2018 Winter Olympics in Pyeongchang where she finished fourth in the slopestyle competition, narrowly missing the podium. In 2014, Voisin qualified as the youngest member of the U.S. Olympic Team for the Sochi Olympics at age 15. Unfortunately she was injured prior to the competition and was unable to compete.
She was also named U.S. Ski and Snowboard's Freeski Athlete of the Year in 2020 after returning from knee surgery and winning three X Games medals.
Voisin is an alumnus of the Whitefish Mountain Resort Freestyle team, and an Explore Whitefish sponsored athlete. She is a current member of the US Freeski Team, a two-time Olympian and a seven-time X Games Medalist.
Recent Headlines
---