Overland assumes role of Municipal Court Judge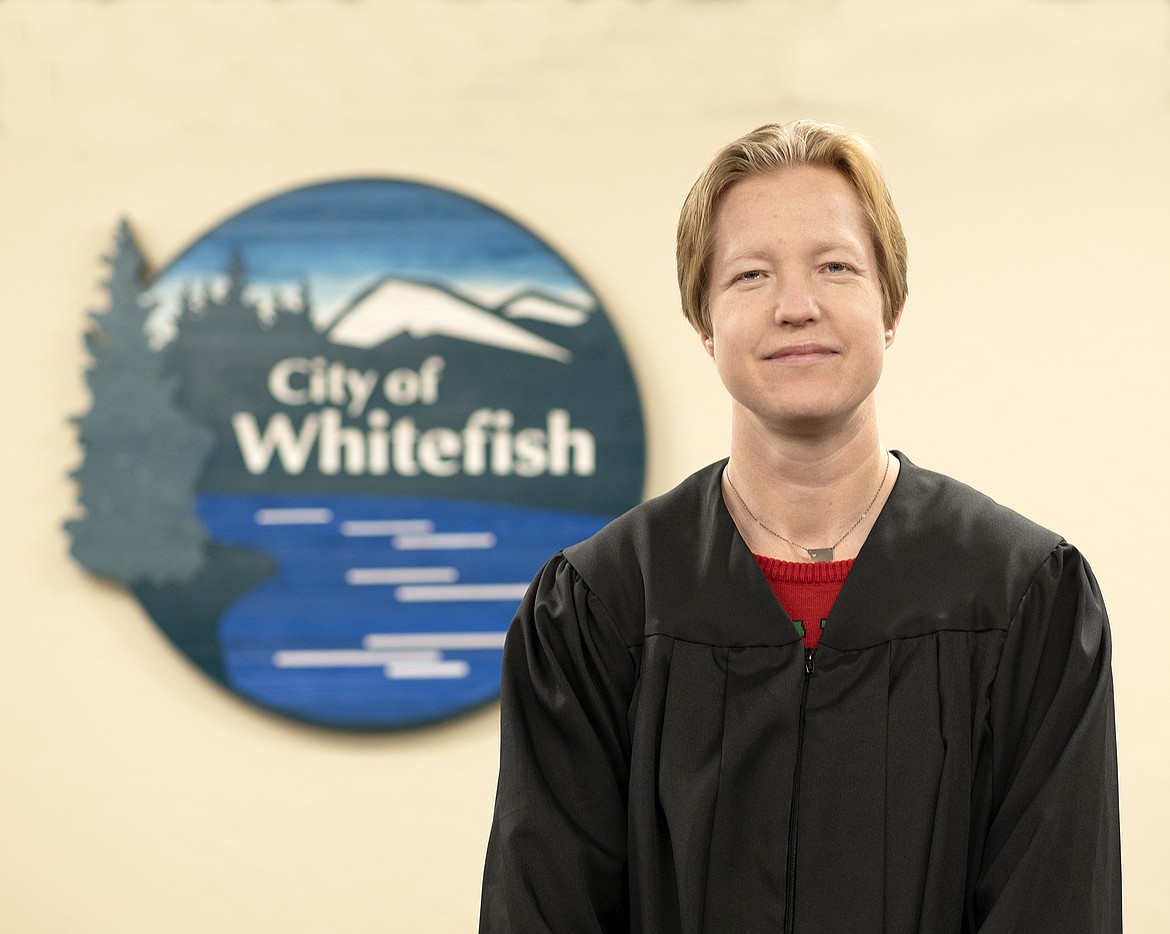 Whitefish Municipal Court Judge Caitlin Overland has spent about a decade practicing law in the Flathead Valley. (Heidi Desch/Whitefish Pilot)
by
HEIDI DESCH
Daily Inter Lake
|
January 5, 2022 1:00 AM
Whitefish Municipal Court Judge Caitlin Overland knew from a young age that she wanted to be an attorney.
"I always knew I wanted to be an attorney from about the age of 8 or 9," she said. "I had a strong sense of justice from a young age. I've always seen lawyers as providing vindication for those who are right and fixing what's unfair."
Overland was recently appointed to serve as the new municipal court judge following the death of Judge William Hileman.
Bringing about 10 years of legal experience to the position, Overland served as a Deputy Flathead County Attorney where she worked on a wide range of legal matters including criminal prosecutions, youth court, civil litigation and land use law.
Overland says her time in the county attorney's office gave her a great foundation in several areas of the law.
"For a new attorney coming out of law school it's the best experience," she said. "It's a really great way to get exposed to a lot of different things."
She also maintains a private legal practice focusing on soil and water conservation. At one point she considered specializing in environmental and conservation law, but found she wasn't interested in that becoming her day job.
"It's still a way I'm able to continue working in that type of law without being involved full-time," she said. "Assisting with conservation districts is really good work. Often working in the county attorney's office there was a lot of sadness in the cases and this was a way to work on something that was preserving nature — it's a nice balance to have."
Overland grew up in Missoula and earned a bachelor's degree from Northwestern University and graduated from Lewis & Clark Law School. She clerked for the Montana Supreme Court before moving to the Flathead Valley.
Overland recently served as the substitute judge for Kalispell Municipal Court. She says the experience made her interested in applying for the Whitefish position.
"I find it really interesting to do the research and serve as the judge, which is the final arbitrator," she said. "I like reading the situation of what's happening in the courtroom and reading up on recent cases diving into the legal issues as they come up."
It was also important to her to continue her career in public service in a new way and says she looks forward to serving the community of Whitefish.
She recognizes that municipal and city courts are unique pieces of the justice system.
"Besides voting this is often the only interaction most people have with government," she said. "Most everyone ends up with a parking ticket or speeding ticket at some point and it's really important to me that they leave feeling like they were treated with respect, and that the court was responsive, fair and efficient."
Recent Headlines
---