Gilbert Mather Harrison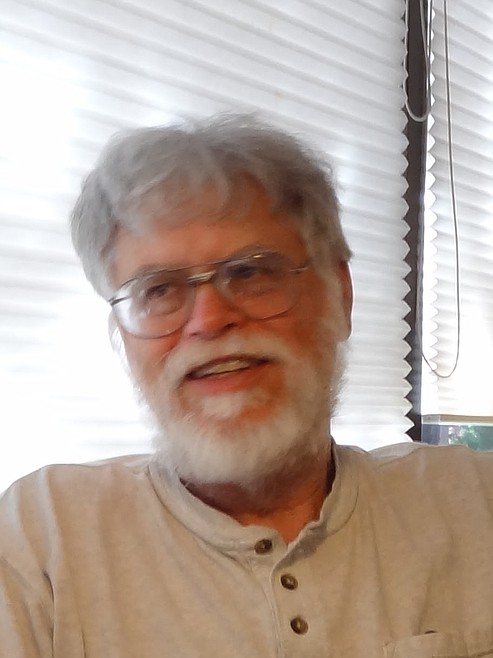 Gilbert Mather Harrison came to a peaceful end of his more than 77 years on March 28, 2022, at his home in Whitefish, Montana. Although Gil was born in West Chester, Pennsylvania, his heart and soul quickly became transplanted to the Mountains of the Northwest.
Gil moved with his family to Whitefish at age 7, graduating from WHS in 1962. His passion for skiing began so early that he couldn't recall NOT being able to ski! He raced for the Whitefish Ski Team throughout high school, and repeatedly earned his berth on the Junior National Ski Team, despite breaking his leg twice during that time.
During his college years, Gil raced with the UC Boulder Ski Team, under the guidance of great coaches, including Bob Beattie. He subsequently graduated from the University of Colorado with a degree in Chinese and Oriental Philosophy.
From that point on, Gil's life became more about the experience than the career. Over the years, he was employed in the restaurant industry, then spent time with the forest service, immersed in silviculture, timber management and fire suppression, as well as honing his card-playing skills. He practiced auto and equipment mechanics throughout the years, keeping his own farm machinery and cars in good working order.
Whenever Gil found himself near a ski hill, he spent his winters as a ski patrolman, serving with patrols on Big Mountain, Snowbowl out of Missoula, and Antelope Butte, Wyoming.
During the '70s, Gil developed a love of ranching while working on his Aunt Mary's ranch in the mountains west of Sheridan, Wyoming, where he had moved with his sister Jane and brother-in-law, Steve Kohler. While in Wyoming, he reconnected with his former schoolmate, Ruth Zander, and they subsequently married. They moved back to Montana during the 1980s, where they spent the next 20 years managing Gil's mother's hay ranch in Lost Prairie. Their two sons, David and Michael, were born during that time, bringing immeasurable joy to their lives. In addition to caring for the farm, Gil worked for Montana Academy, where he developed lasting bonds with many of the teenagers who enrolled there. He also reconnected with the ski community, volunteering with Big Mountain Ski Club to teach the next generation of skiers, including his own two boys.
Gil remained a passionate academic throughout his life, throwing himself wholeheartedly into an eclectic pursuit of knowledge. After retiring from hay farming, he took further courses in Mandarin Chinese, studied his own family's genealogy (tracing some of his ancestry back to the 1400s), continued consulting the Book of I Ching (which, according to his brother John, he had memorized), and pursued his interest in meditation and martial arts, most recently Tai Chi.
Gil was preceded in death by his father, John S. Harrison; his mother, Ann Schwartz; his stepfather, Stephen Schwartz and his brother-in-law, Steve Kohler. He is survived by his wife, Ruth; his sons, David and Michael; his sisters, Peri (Tim) Shea and Jane Kohler; his brother, John L. (Bunny) Harrison, and stepsisters, Anne Collins and Georgie Pakradooni, as well as a myriad of nieces, nephews and in-laws, dear friends and ski buddies, all of whom will remember Gil fondly and miss him dearly.
At Gil's request, there will be no memorial service. In lieu of sending flowers, those who wish to commemorate Gil's life may either plant a tree in Gil's honor or submit a donation to our nonprofit Big Mountain Ski Club, PO Box 1614, Whitefish, MT 59937.
---