Hockey standout pursues national dream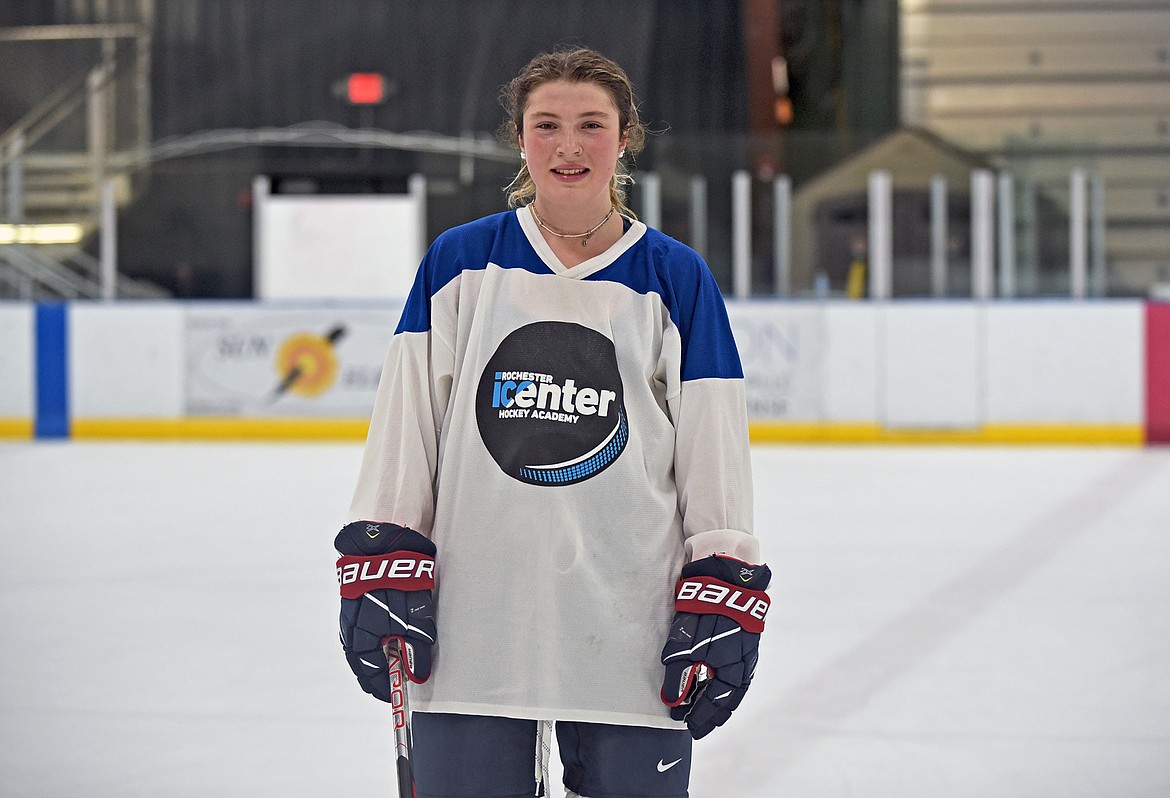 15-year-old Finley McCarthy grew up playing hockey locally in Whitefish before taking her game to a higher level, including recently attending the 2021 USA Hockey Women's National Festival camp at the U18 level. (Whitney England/Whitefish Pilot)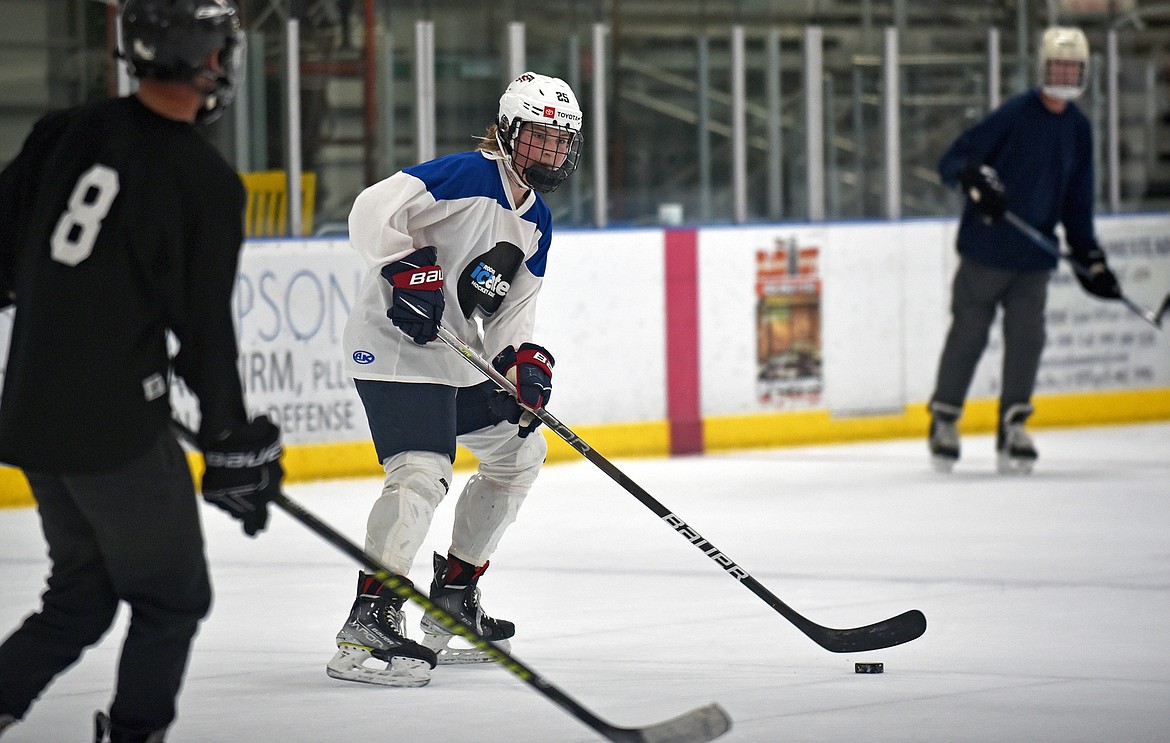 Finley McCarthy plays hockey at a recent drop-in session at the Stumptown Ice Den in Whitefish. (Whitney England/Whitefish Pilot)
Finley McCarthy practices at a recent drop-in stick and puck session at the Stumptown Ice Den. (Whitney England/Whitefish Pilot)
Previous
Next
by
WHITNEY ENGLAND
Whitefish Pilot
|
September 15, 2021 1:00 AM
Skating onto the ice surrounded by the top women's hockey players in the country, Finley McCarthy had a strong feeling come over her — a sense that this is where she belonged, and everything in her life had led her to that exact moment.
McCarthy, who grew up playing hockey in Whitefish, is now pursuing her passion for hockey at the national level. This summer she qualified through a series of player development camps and was selected for the elite USA Hockey Women's National Festival for the under-18 age group. Throughout the week at the national camp in early August, she played with the top 32 players in the country from her age group while trying out for the women's national U18 hockey team. Although she won't know the results until October, she is confident in the way she demonstrated her ability among talented hockey players.
"I felt like this is where I want to be, and this is what I've worked for so it was a surreal experience," McCarthy said. "And I definitely felt evenly matched; I felt confident and consistent with my playing."
The invitation to the festival was a monumental stepping stone on the 15-year-old's path to the top in the ice hockey world, but she's been dedicated to training for this moment for years.
McCarthy grew up in Whitefish and first strapped a pair of skates on at age 2. She says she wanted to play hockey because her older brother was playing, and she fell in love with it early on.
She played on the Glacier Avalanche teams based out of the Stumptown Ice Den, and played in leagues with both boys and girls. She spent years skating at development camps in the region and during her middle school years she realized her progression was taking her in a new direction.
"I wanted to get good," McCarthy recalled. "Here (in Whitefish) no one was really as driven or wanted the same thing I wanted."
In seventh grade McCarthy played for the North American Hockey Academy Prospects team which involved several tournaments on the East Coast. While playing on this travel team, a preparatory school noticed her talent and recruited her.
The McCarthy family looked into different options, but the Bishop Kearney Selects Academy in Rochester, New York was just the right fit. Finley McCarthy moved to attend the school at the beginning of her eighth grade year and now as a sophomore is starting her third year this fall.
"I was the only eighth grader there, I was the youngest kid," McCarthy said. "I was kind of nervous moving away from home, but after settling in I really just grew a lot there."
She grew as a hockey player undeniably, but also as a person gaining confidence socially.
Outside of hockey, McCarthy enjoys skiing, outdoor activities and being around her friends. She also is interested in science in school, especially biology. Though, attending a school specifically designed to prepare students for college hockey and beyond doesn't leave a whole lot of time for anything besides school work and playing the sport.
McCarthy says one of her favorite moments while playing came this past year when her team, the Selects Academy, won their state championship and then qualified to play in the national tournament. Her team took fifth place out of all the top schools from across the country.
She added that in hockey her favorite part is the flow of the game.
"I like the speed of it," she said. "You can make a mistake and then turn that mistake around so fast…"
McCarthy has lofty goals for her future in the sport, but according to her family and coaches those aspirations are absolutely attainable with the work ethic she demonstrates daily. She's driven, focused and she knows exactly what she's aiming for — a Division I college hockey scholarship and a spot on the 2026 U.S. Olympic women's hockey team.
Next June 15 she will be eligible for recruitment, and her coaches told the family to brace themselves because a lot of offers will be sitting in her lap by the end of the day.
For now McCarthy is focused on her sophomore year of high school, playing high-level hockey with her team and looking forward to attending more national development camps as her progression continues.
Her mom, Cody McCarthy, sees her daughter's success and recalls every 6 a.m. morning and sacrifice that led them to this point.
"We're super proud of her and all the hard work she puts in," Cody McCarthy expressed. "A lot of it has paid off this summer and it's just cool to see that come full circle, and she reap some of the benefits of that hard work."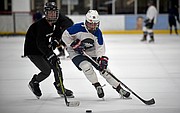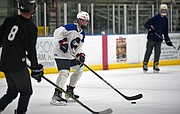 ---