Election 2021: Meet council candidate Phil Boland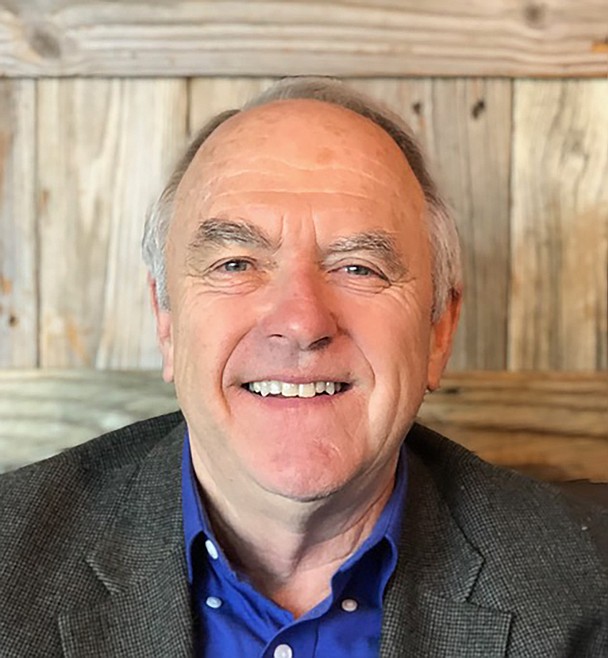 by
HEIDI DESCH
Whitefish Pilot
|
October 20, 2021 1:00 AM
Phil Boland is bringing decades of business experience to his run for Whitefish City Council.
Boland is involved in entrepreneurial business startups, owned a concrete precast company and spent 17 years working in the agricultural divisions for Carnation.
"I have a wealth of experience in different backgrounds," he said. "I'm a pragmatic person. I want to be of service to the community and lend my support with my different backgrounds of experience."
Boland is married and has six children. He and his wife moved here after visiting many times and to be closer to family.
Though he's only lived in Whitefish for a few years, he has gotten to know the community through his job as a sales representative for KGEZ radio station.
"I listen to what business owners are facing," he said. "They have a lack of employees and they want to have affordable workforce housing so they can have employees."
Boland says dealing with growth and infrastructure needs is one of the challenges facing Whitefish. He says it's important to maintain the culture of both Montana and Whitefish, but that doesn't mean being stuck in the past and not planning for the future.
"Whitefish is a small town with big-city problems," he said.
He says current traffic congestion is overwhelming compared with non-peak months and safety is an issue. He notes that infrastructure is being taxed.
"We need to look at the long-term priority," he said. "Nobody could have anticipated the influx of residents and tourism we've seen, but we need to look at infrastructure."
Part of that means increasing staffing for the police and fire departments, he noted, before there's burnout among first responders or a major emergency occurs.
He says finding solutions to the lack of affordable housing in Whitefish is critical as workers face rent that has doubled.
"It's so disruptive and expensive to businesses to have to train new employees," he said. "It's disruptive to people who have to be uprooted."
Boland says the city's resort tax is important in providing for the infrastructure in the city and providing an offset for property taxes.
"Infrastructure plays an important role and we need to be able to fix things like roads," he said. "Our resources are stressed."
He adds that it should be worked on to see if there's a way for the resort tax to provide additional property tax relief.
"Property taxes are going up and the relief from the resort tax needs to be going up to keep up with that," he said.
City Council recently moved the city's urban growth boundary south to Blanchard Lake Road, meaning that at some point properties to the south of the current city limits could be annexed into the city. Council said it wanted to provide control over how the area develops rather than relying on the county.
Boland says he supports annexing south of Montana 40 noting that it will provide control for how the area develops.
Boland says he plans to apply his business background to the job having worked in many sectors of business.
"I want to be of service to the community and lend the support of my different background," he said. "I want to work to find consensus about what is best for the community."
There are nine candidates on the ballot running for three seats on Whitefish City Council. They include Phil Boland, Giuseppe Caltabiano, Ben Davis, Vincent Dell'Omo, Andy Feury, Judy Hessellund, Terry Petersen and Kristen Riter. Mark Owens' name also will appear on the ballot, but he has withdrawn from the race. Mail-in ballots are due to City Hall or the Flathead County Election office by 8 p.m. on Election Day, Nov. 2. For ballot information, call 406-785-5536.
---