Election 2021: Meet council candidate Giuseppe Caltabiano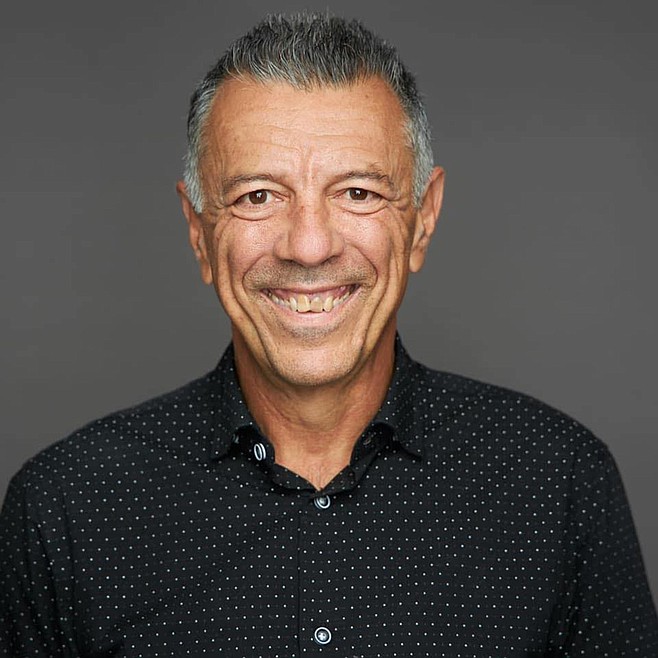 |
October 20, 2021 1:00 AM
Giuseppe "Gman" Caltabiano says he loves Whitefish and is thankful his children got to grow up here, and that's why he's running for a spot on Whitefish City Council.
"I have a heart to serve the community," he said.
Caltabiano says he has no agenda in running but points to nine areas he sees as key for representing the city — wise growth and budgeting, honor residents, involvement by the constituency, traffic streamline, enhance the business environment, foster youth, improve and preserve natural resource access, support the workforce and first responders and housing.
Caltabiano has a grown son and daughter, and one granddaughter. He is a partner and president of NXGEN International, a provider of credit card processing and payment service solutions.
A dual citizen of the United States and Italy, Caltabiano had a lengthy career with several international businesses working and living all over the world prior to moving to the United States in 2002 and here in 2005. He has a doctorate degree in electronics and computer science and served in the Italian Navy.
Caltabiano volunteers as an Angel Flight pilot, Civil Air Patrol Captain and serves as a commissioner on the Glacier Park International Airport Board. He previously served as a Scout Master and taught classes at Flathead Leadership.
In running for City Council, Caltabiano says he has met with all the city's department directors to get their opinions on the needs of the city.
Focusing on serving the residents of Whitefish rather than solely property owners, Caltabiano points to a number of areas where he says regulations should be changed to provide greater benefit to those who reside here.
Noting that the resort tax provides a rebate back to property owners through the funds generated, Caltabiano says those rebates should not go to property owners who don't actually reside in Whitefish. He says the rebate also doesn't benefit renters who likely don't see a reduction in their rent as a result, but still pay the resort tax.
"It's not the best way to distribute that to give it back to the people who don't live here," he said. "We need to talk to the Legislature to change that."
There are other ways that residents should benefit as well, for example, those who live here could enjoy free parking in the city's parking garage while charging visitors for parking.
"There should be a discount to live here," he said.

To manage growth in the city, Caltabiano says that should come through planning and zoning. He says the City Council has a responsibility to create a strategic plan for the city to plan for the future.
In terms of dealing with affordable housing, Caltabiano says the city should focus on reconsidering its existing policies to see how they may contribute to more costly housing.
"They've placed a lot of effort in places that have not produced results," he said. "They need to meet with builders and look at architectural guidelines and see what would work."
Caltabiano says the demand for affordable housing can be satisfied by an increase in the supply of housing.
City Council recently moved the city's urban growth boundary south to Blanchard Lake Road, meaning that at some point properties to the south of the current city limits could be annexed into the city. Council said it wanted to provide control over how the area develops rather than relying on the county.
Caltabiano says regarding the potential future annexation to the south of city limits seems like a good option for providing services to the area, but he has heard a roughly 50-50 split of support and disagreement with the idea.
"I want to be the megaphone for what people want and carry their voices," he said.
There are nine candidates on the ballot running for three seats on Whitefish City Council. They include Phil Boland, Giuseppe Caltabiano, Ben Davis, Vincent Dell'Omo, Andy Feury, Judy Hessellund, Terry Petersen and Kristen Riter. Mark Owens' name also will appear on the ballot, but he has withdrawn from the race. Mail-in ballots are due to City Hall or the Flathead County Election office by 8 p.m. on Election Day, Nov. 2. For ballot information, call 406-785-5536.
Recent Headlines
---