Resort CEO Dan Graves to retire at end of winter season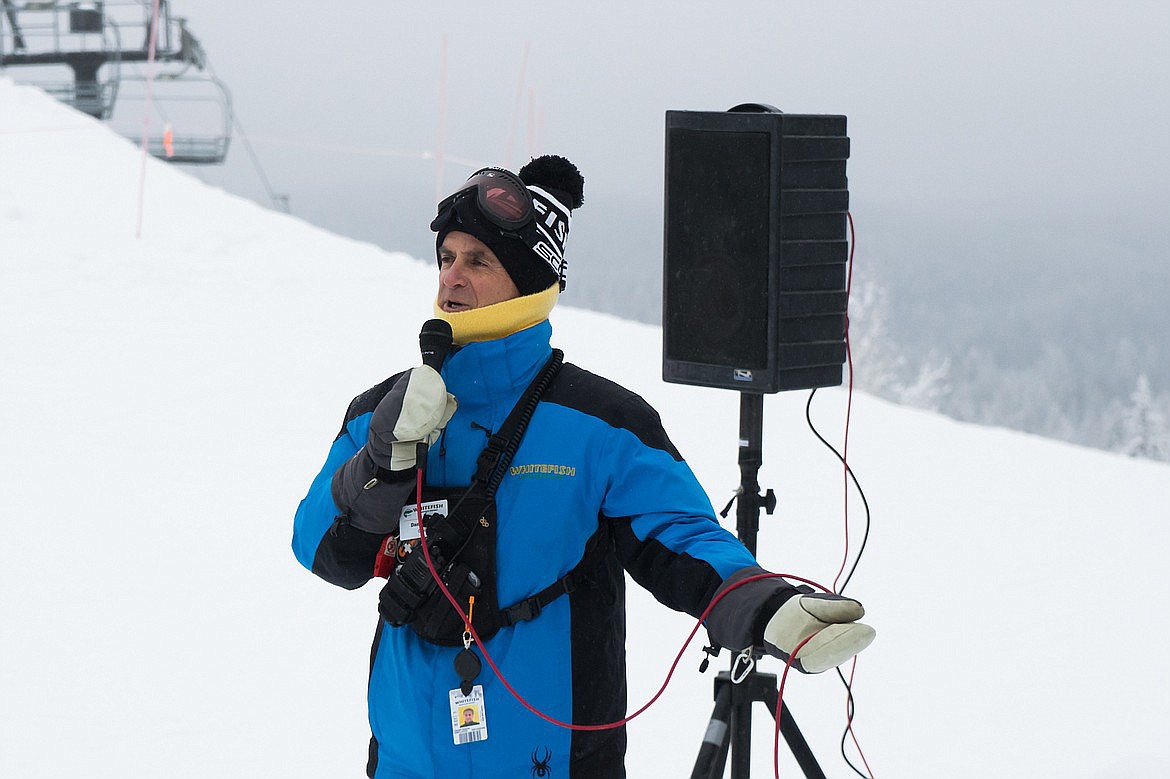 Whitefish Mountain Resort CEO Dan Graves during a Founders Day celebration at the resort. (Whitefish Pilot file)
by
STAFF REPORT
Staff Report
|
October 7, 2021 9:00 AM
Whitefish Mountain Resort CEO Dan Graves plans to retire at the end of the 2021-22 ski season, the resort announced Wednesday.
Nick Polumbus, the resort's director of marketing and sales, will take over as CEO upon Graves' retirement.
Graves has served as CEO since July 2007. He stepped into the CEO role when Fred Jones retired, immediately after the ski area changed its name from Big Mountain Resort.
Winter Sports Inc. Board Chairman Bill Foley praised Graves for his effort to help grow and promote the resort during his 15-year tenure. Last season was the resort's busiest on record, with nearly 460,000 skier visits.
"When I promoted Dan to the role of CEO back in 2007 the resort was a break even proposition at best," Foley said in a press release. "What Dan was able to accomplish in his time here in regard to improvements to the resort experience and the financial health of the resort and, by extension, for the community of Whitefish has been very impressive and I am thankful for what he has given to this resort and town."  
According to the press release, Graves oversaw resort improvements ranging from the expansion of summer activities such as zip line tours, to the installation of the Flower Point chair lift in 2014 and the relocation of Chair 5 to East Rim in 2017. The Summit House was remodeled under Graves' watch, as was Ed and Mully's restaurant.
"It goes without saying that I'm going to miss the people, the challenges and the successes very much," Graves said in the press release. "I enjoyed tremendous support from our ownership and can't thank them enough for the opportunity they gave me. Looking back over the list of improvements and accomplishments that I've been lucky enough to share with this incredible staff, it is a testament to their dedication and teamwork."
Graves previously worked in management at ski resorts across the U.S., including Keystone and Breckenridge in Colorado, Killington in Vermont and Northstar-at-Tahoe in California. He also worked in the oil transportation and mining industries.
POLUMBUS AND his family moved to Whitefish in the spring of 2007 when he began working the ski resort as director of marketing and sales. He previously worked at a ski resort in Vermont and grew up in Denver.
Polumbus will assume the position of resort president effective immediately, the press release noted, and will fill the CEO role upon Graves' retirement.
"I am really delighted to see Nick Polumbus taking over the leadership of this resort," said Graves. "In the 14 years that I have worked with Nick, I have come to respect and cherish his friendship, and his input about critical elements of the business. He has been instrumental in creating and protecting our stated mission of delivering quality products and services at a value in an unpretentious manner. I see the resort continuing to flourish under Nick's stewardship and look forward to the improvements that will come about under his leadership."
---