Rally in Whitefish part of national marches for reproductive rights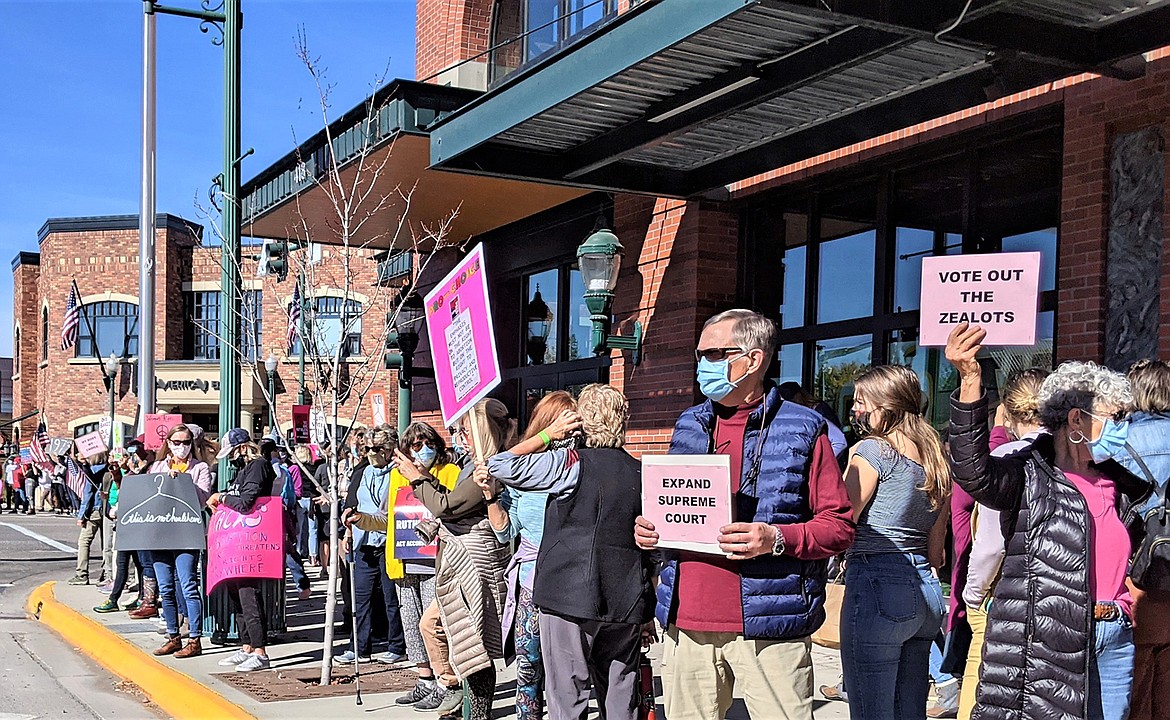 About 300 people gathered in Whitefish Saturday as part of a nationwide rally for reproductive rights. Marches were held in five towns across the state in coordination with the National Women's March organization. (Courtesy photo)
|
October 6, 2021 1:00 AM
About 300 people gathered in Whitefish Saturday as part of a nationwide rally for reproductive rights, according to organizers of the local event.
Whitefish was one of five communities across the state that held marches in coordination with the National Women's March organization, which sponsored marches around the country including an event in Washington, D.C. The Whitefish group met in front of City Hall and held a program at the park on Baker Avenue.
Organizers of the Whitefish rally, Jamie Gougen and Nikki Eisinger, in a press release, said the event here was organized in just a week. They asked for support of Planned Parenthood of Montana, which is suing the state regarding three bills — HB 136, HB 140 and HB 171 — passed by the Montana Legislature, signed into law and set to take effect on Oct. 1.
"[The bills] would, respectively, prohibit abortions in most cases after 20 weeks of pregnancy, require providers to offer patients an ultrasound before the procedure, and create a web of restrictions for earlier-term medication abortions, including a mandate that such medicine to be distributed in-person," they said in a release. "If enacted, the laws would undermine decades-old abortion protections that the Montana Supreme Court has determined are included in the state's constitutional right to privacy. These bills were created to make it difficult to impossible for rural and poor women to access abortion."
Longtime local organizer, Joan Vetter Ehrenberg called for donations to Planned Parenthood of Montana and the ACLU of Montana. She also said support is needed to pass the Women's Health Protection Act, federal legislation that would protect the right to get an abortion and would prohibit states from creating bans on abortions.

"Our rights are being severely threatened and we can not assume that justice will be in balance or old institutions will protect us without a groundswell of support from each and every one of us," she said in a release. "Congress must act quickly to put in place policies to ensure that abortion is not only legal but also accessible to anyone who needs it regardless of their income or geography."
---