Sally Bethel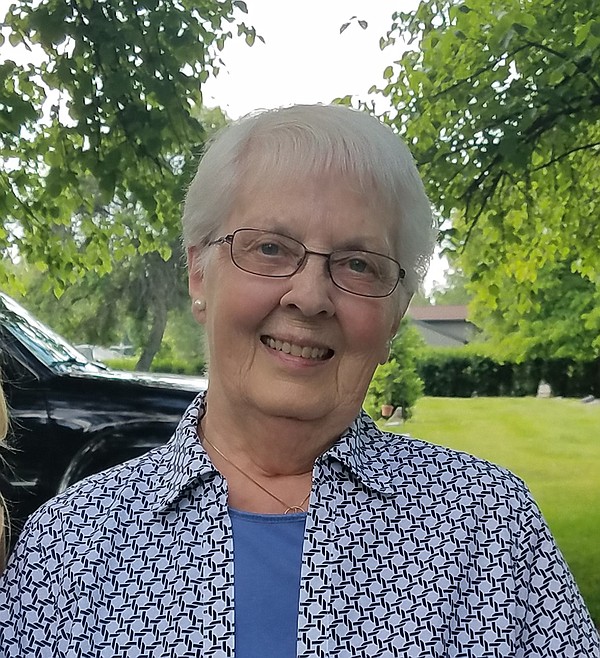 Sally Bethel, 89, passed away on May 6, 2021 at Pete Moore Hospice House in Eugene, Oregon.

Sally was born on March 13, 1932 in Kalispell, Montana, to Roy and Effie Bethel. Her father worked on the Great Northern Railroad as a fireman and then as an engineer. Her mother was a schoolteacher in Essex until her marriage. Sally Ann was born on March 13, 1932 completing the family following the birth of her two older sisters: Betty Mae, born May 29, 1919 and Vera Margaret, born on June 17, 1920. Sally spent her youth in Whitefish, Montana and graduated from Whitefish High School in 1950. She then attended Concordia College in Moorhead, Minnesota, and received a degree in education. She entered the teaching profession in Kalispell, Montana near her hometown, then to the island of Oahu for a couple of years, eventually landing in Eugene, Oregon in 1962 spending the rest of her career with the students and faculty of Edgewood and Harris Elementary School.
Sally found great joy in music through the attendance of many Eugene Symphony performances or through her talents as an accomplished pianist and an organist at Christ Lutheran Church in Whitefish. She was also accompanist for the music teachers in both Kalispell and Eugene.
Sally had a love of travel with friends and family and often came away with new ideas and content for her students from the experiences she enjoyed. Among her destinations were trips throughout Europe, Africa and Asia as well as the wondrous sites of the United States. She was blessed to have many friendships both within Eugene and with others across the country and valued the time spent with them by phone, while traveling or at her home and flower garden. As a lifelong learner, she was an avid reader of a wide variety of literature and enjoyed the experiences provided with reading.
Her family will miss her gentleness and the grace she displayed in her deep relationships with others.
Sally was preceded in death by her father, Roy, mother, Effie and sisters Betty Adams and Vera McCurdy. She is survived by her nephew, Michael McCurdy of Des Moines and niece, Sally Sandvik of Steilacoom, Washington, and her two sons, Mark Sandvik of Steamboat Springs, Colorado, and Jon Sandvik of Steilacoom, Washington.
A memorial service will be held on Wednesday, June 16 at Central Lutheran Church in Eugene at 1 p.m. Contributions in Sally's memory may be given to Central Lutheran Church or to Food for Lane County.
Recent Headlines
---