Ed Asner coming to Whitefish to play God in original show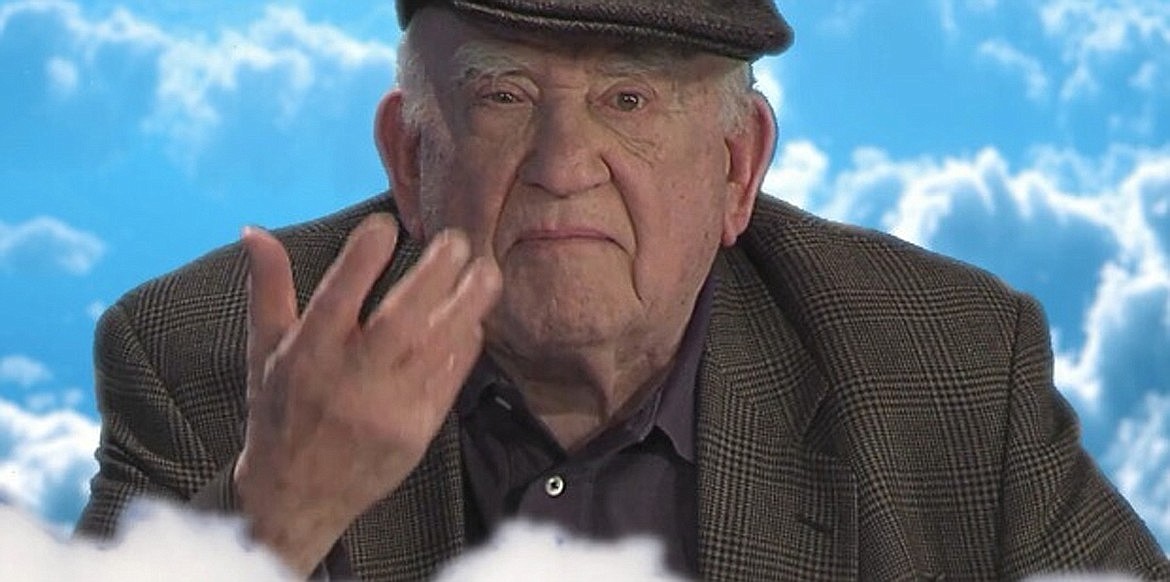 TV and film legend Ed Asner stars in his original show "God Help Us!" July 10 and 11 at the O'Shaughnessy Center in Whitefish.
by
CAROL MARINO
Daily Inter Lake
|
June 22, 2021 1:00 AM
TV legend Ed Asner is coming to Whitefish next month for a special production of his original show, "God Help Us!"
Co-hosted by the Whitefish Theatre Company and the Actors Theatre of Montana, this special event will be staged at the O'Shaughnessy Center in July.
Asner, 91, who plays the part of God — is a canny choice for the deity — and not just for his longevity, according to a review of the play by Los Angeles reviewer/historian Ed Rampell, which was published in the online magazine LA Progressive. Asner's characteristic gruff voice and commanding stage presence are a natural fit for the veteran actor of both stage and screen. Known as one of the greatest comic and dramatic actors of all time, Asner has won five Golden Globe Awards, seven Emmys and a SAG Lifetime Achievement Award. Co-starring in "The Mary Tyler Moore Show" in the role of TV news director Lou Grant, in the groundbreaking "Rich Man, Poor Man and Roots" TV mini-series, on the big screen in "Elf" and the animated feature "Up" and onstage in one-man shows including depicting President Roosevelt in "FDR," Asner has long been recognized as a man of conscience and activism.
The plot, according to Rampell, of "God Help Us!" ponders how wide contemporary America's political divide has become. Asner's witty, timely play is co-written by Phil Proctor, an actor/ writer who shared three Grammy nominations with the much-praised Firesign Theatre, noted for its surreal brand of humor in recordings and on radio during the 1960s/1970s. Co-writer Samuel Warren Joseph is a screenwriter and playwright.
Asner is the perfect foil for the part of the wise but grouchy, cantankerous God in this funny play "that somehow manages to make the contact sport of politics entertaining," Rampell said. "No matter your politics, everyone will enjoy this good, fun show poking fun at the foibles of pundits and partners split by their world views."
BORN IN 1929 in Kansas City, Missouri, Asner was one of five children raised by Orthodox Jewish immigrants, according to the website Brittanica.
He attended the University of Chicago where he performed in several plays. After serving in the U.S. Army Asner returned to Chicago and co-founded the Playwrights Theatre Club with a group of actors, including Paul Sills, who would later co-found the legendary Second City comedy club.
Asner headed to New York City in 1955 and landed several Off-Broadway roles. In 1961 he moved to Los Angeles to focus on television acting and found work in such shows as "Naked City," "The Untouchables" and "The Alfred Hitchcock Hour" before getting his lucky break in 1970 playing the grumpy, yet endearing role of news producer Lou Grant on the long-running "The Mary Tyler Moore Show," one of the all-time most popular sitcoms of the era, performing with an-all star cast including Betty White, Gavin MacLeod, Cloris Leachman, Ted Knight and Valerie Harper. He went on to star and win two Emmys for his role in his own spin-off show "Lou Grant."
Asner was elected president of the Screen Actors Guild from 1981 to 1985 and used his position to vocalize his political views, in particular, his opposition to the U.S. government's involvement in Central America. According to Brittanica, Asner believed his political activism was behind the cancellation of his show "Lou Grant," but he continued to star and appear in numerous TV series, movies and voiced animated characters throughout the '80s,'90 and into the 21st century.
To attend: Performances of "God Help Us!", an original show starring Ed Asner, will be held at 7:30 p.m. on July 9 and July 10 and 2 p.m. July 11 at the O'Shaughnessy Center in Whitefish.
Tickets are $30 and can be purchased via whitefishtheatreco.org or by calling the box office at 406-862-5371.
Recent Headlines
---