Janis Bensch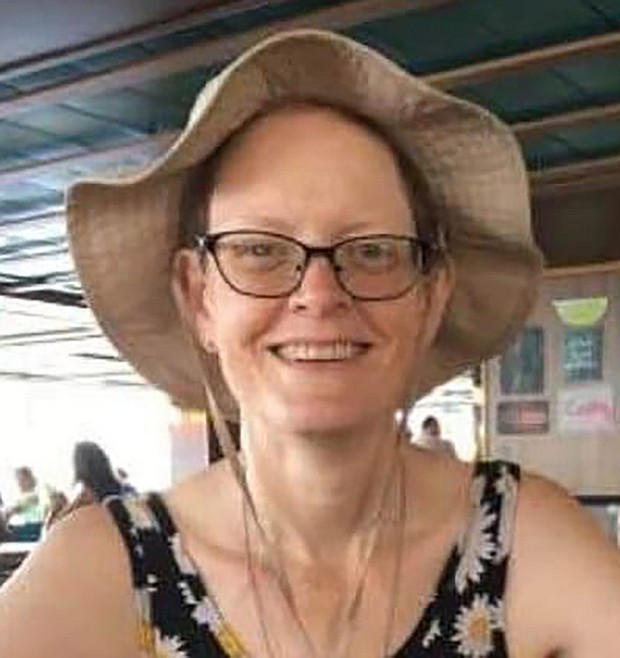 God happily delivered Janis Lynn Conn to us on April 15, 1969 in Whitefish, Montana. He brought her back home to Him on Thursday, May 27, 2021. Janis was surrounded by her loving family as she gracefully passed away after a courageous, 13 year battle with metastatic breast cancer.
Along the path of life, Janis met the love of her life Paul Bensch from Jamestown, North Dakota. Janis and Paul blame their introduction on Shawn Moos, who introduced them on a blind date. Once Janis spit chewing gum into Paul's mouth on March 23, 1989 that is when he knew that she was the woman for him. They were married in Eldridge on July 9, 1995 after Janis's dad Vance ran her down the aisle as quickly as possible.
Grateful to have been born in Montana and lived in North Dakota, Janis said that "It was an adventure that will NEVER be replicated!" Janis touched so many lives in a kind, caring and inspirational manner. Just remember the next time you have an ache or pain, think to yourself "What would Janis say or do?"
Janis graduated from Whitefish High School in 1987 and the University of Montana ("Go Griz!") in 1992 with a degree in business administration in accounting. She worked at the Stutsman County Abstract Company where she was part owner and vice president, until the family business was sold and became Stutsman Title. She continued to work there until she was forced into medical retirement in February 2021.
Janis proudly served as a member of the International Chapter P.E.O. Sisterhood, Chapter K of Jamestown, North Dakota where she served as State President from 2013 to 2014; was a member of the Whitefish Chapter 597 Women of the Moose; a Life Member of the Rocky Mountain Elk Foundation; and proud lifetime member of the National Rifle Association. Summers were spent going camping with family and friends while enjoying s'mores, adult beverages and countless games of cribbage with anyone willing to lose.
Janis wished to send special love to her beloved God children: Hannah and Jackson Brugger as well as her non-biological sisters: Rhonda Kelch Ohlin and Connie Jenkins.
Her life was shared with her loving husband Paul of 26 years. When asked how long they had been married, Janis would exclaim: "Seems just like yesterday." and would often tell him that she loved him "25% less" based on an old TV commercial. She is survived by her dad W. Vance Conn, brother-in-law Raymond (Michelle) and nephew Walter Pearson, in-laws Harold and Marie Bensch, Julia (Terry) and nephew Christopher Dunnigan. She was preceded in death by her beloved mother Judy and sister Katy.
In Janis's famous last words: "My party has ended!" Please laugh and love each other in Janis's memory with a HUGE smile on your face as you jump in those mud puddles and toss back a handful of popcorn while drinking "UNSWEETENED iced tea – NO LEMON!"
Prayer service was held at 7 p.m. on Friday, June 4 and funeral at 2 p.m. on Saturday, June 5 both at Grace Episcopal Church located at: 407 2nd Avenue Northeast, Jamestown, N.D. with Father Bob Hoekstra officiating. A celebration of Janis's life was held at Club 1883 (KC Hall), 519 1st Ave S., Jamestown, N.D. following the service.
In lieu of flowers, memorials may be made to P.E.O. Educational Loan Fund or the Jamestown Regional Medical Center - Cancer Center.
Arrangements are in the care of Eddy Funeral Home, Jamestown.
Recent Headlines
---